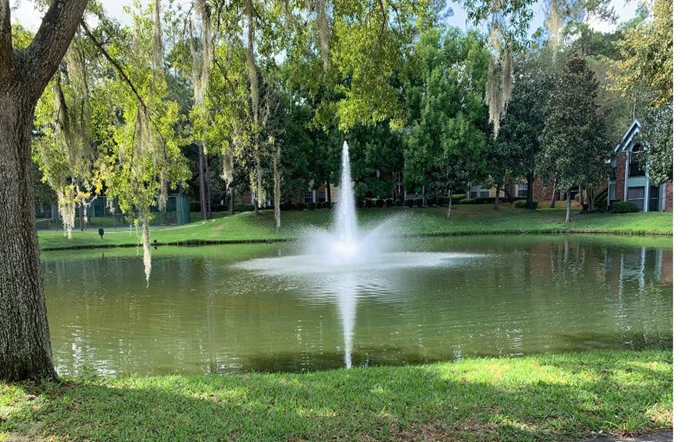 Clean water is vital for our health, the environment, and the sustainability of our communities. Pollution and contaminants can harm aquatic life, disrupt ecosystems, and upset the natural balance of our surroundings. By taking steps to maintain and enhance water quality, we ensure clean water for ourselves and future generations while preserving our precious environment. While the state addresses broader concerns, each of us can contribute to better water quality right at home. Here are some easy tips for improving water quality in your own backyard: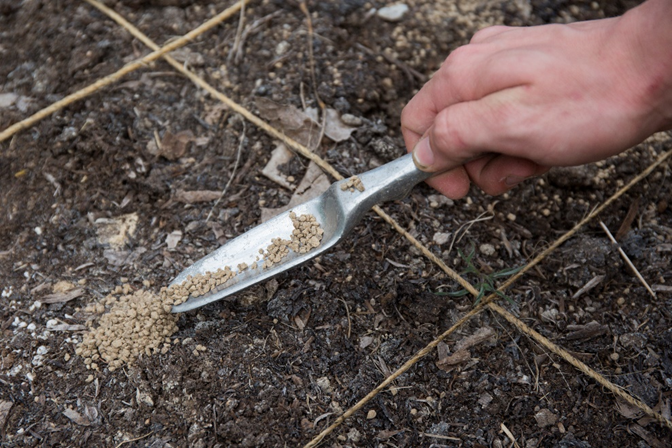 UF/IFAS Photo by Tyler Jones
Fertilize Appropriately: Plants need nutrients to grow, and proper fertilization is essential for their health. Following recommended rates and application schedules, as provided by UF/IFAS, can help prevent nutrient runoff and leaching, which can lead to water pollution in Florida. Always follow the instructions on the fertilizer label and adhere to local fertilizer regulations. When seeking professional landscaping assistance, make sure the provider is a licensed fertilizer applicator.
Maintain Your Septic Tank: Approximately one-third of Florida's wastewater is treated by septic systems. However, many of these systems fail to adequately treat wastewater, releasing nutrients into our groundwater and surface waters. Regular inspections and pumping every 3-5 years are crucial to ensuring your system functions correctly. Dispose of human waste properly, maintain your drain field, and use water efficiently to keep your septic system in good working order.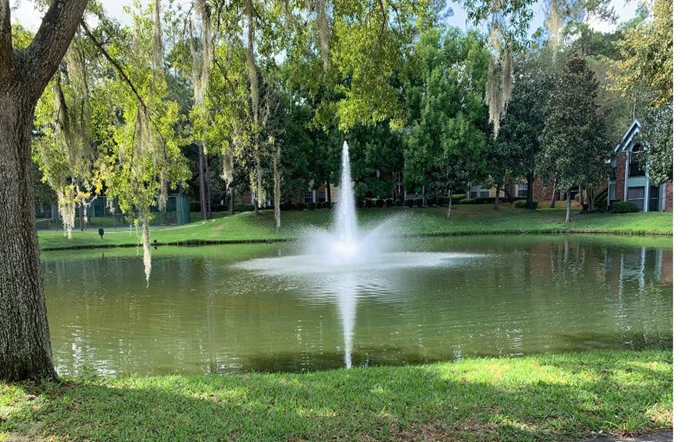 UF/IFAS Photo by Samantha Howley
Care for Your Stormwater Pond: Stormwater ponds play a vital role in treating runoff water from neighborhoods. Look for plants along the pond's banks, as they help filter nutrients from the water. These plants also act as a buffer between the pond and surrounding areas, such as lawns, roads, or sidewalks. Avoid removing or mowing these plants. If you live near a pond, maintain a 10-foot buffer between the pond and any areas where you apply fertilizer or herbicides to minimize the risk of pollutants reaching the pond and affecting its water quality.
Use Pesticides Wisely: Unwanted pesticides in water can harm the water's quality. Reducing pesticide use benefits your family and the environment. By using fewer pesticides, you help preserve biodiversity, protect beneficial insects, and maintain ecosystem health.
Water Efficiently: A great way to conserve water is by being smart about how you care for your garden. To start, group plants with similar water needs together and make sure your watering system is set up correctly. Irrigation systems are designed to work alongside natural rain, so if rain is in the forecast, hold off on watering. To figure out when your plants need water, keep an eye out for signs of wilting in your grass or plants. When you do water, it's best to do it in the morning to minimize water loss through evaporation. When you can, use a watering can, pail, or hose for precise watering. Regularly inspect your irrigation system for leaks, clogs, or breaks. Ensure that all sprinklers are directing water on your plants, not on the sidewalk.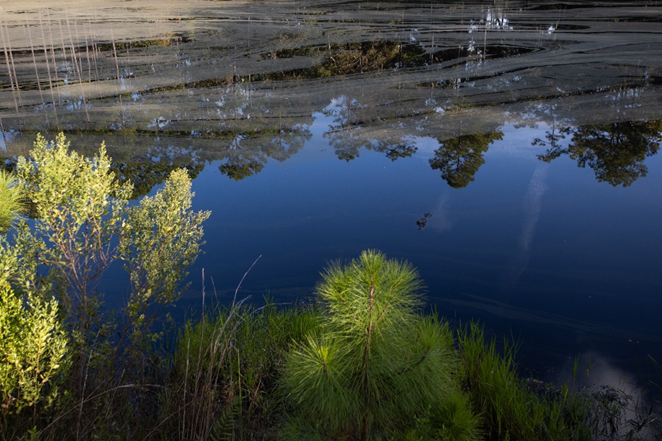 UF/IFAS Photo by Tyler Jones
Improving local water quality is essential for safeguarding our natural resources and the well-being of our communities. By adopting these simple strategies, you can actively contribute to reducing water pollution and preserving the beauty of our local waterways. For more information and guidance on improving water quality at home, don't hesitate to contact your local UF/IFAS Extension. Together, we can make a positive impact on our environment and future generations.