–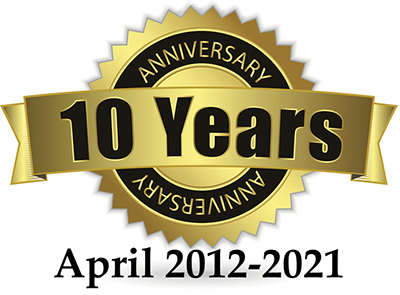 On April 3, 2012 the first Panhandle Ag email newsletter was sent out to 1,652 farmers and ranchers in the Florida Panhandle, and the first article links were shared through Facebook and Twitter accounts .  Since that time 1,975 articles have been published that were written by 66 Extension Specialists and County Agents on a wide range of topics related to commercial agriculture and natural resource management.  Since this project began the email subscription list has grown to 4,541 (175%), the Facebook  account followers have grown to 2,443, and the Twitter account to 998 followers.  The host website has received 1.8 million page views over this 10 year period.  In the first year, 2012, this site averaged 29 page views per day, and through March 2021 the site has averaged 1,281 page views per day, showing a growth of 4317%.  As the lead editor for this project I have been amazed to watch the popularity of this service grow, but it would not have been possible without the contributions from the dedicated team of authors on a wide range of topics.
To celebrate this milestone of success, I thought it would be fun to share the 10 most popular articles and jokes that have been shared over our first ten years.
–
Top 10 Articles of the Decade
–
Top 10 Jokes
It still amazes me how popular the weekly "Friday Funny" jokes were for our readers. From June 2015 through October 2017, jokes were shared each week to help build a following for the service and end the newsletter on a positive note.  This campaign was very successful in building our Facebook and Twitter followers.  The truth is I ran out of sources for new farm jokes that were funny but not to offensive, so I made the switch to sharing a YouTube Video each week.  If you have not read them already, there is a link on the site to the collection of 67  Farm Jokes.  The following were the 10 most popular of the group.
–
Top 20 Cow One-liners – 103,178 views


–

Gathering Pecans in the Cemetery – 7,784


–

PTO Quick Connector – 5,030


–

The Pig with a Wooden Leg– 4,377


–

Cold Water Clean – 4,161


–

The Donkey's Revenge – 3,209


–

English is a Crazy Language – 2,999


–

The New Preacher – 2,988


–

The Cow Salesman – 2,727


_

You Might be a Farmer – 2,678
Latest posts by Doug Mayo
(see all)