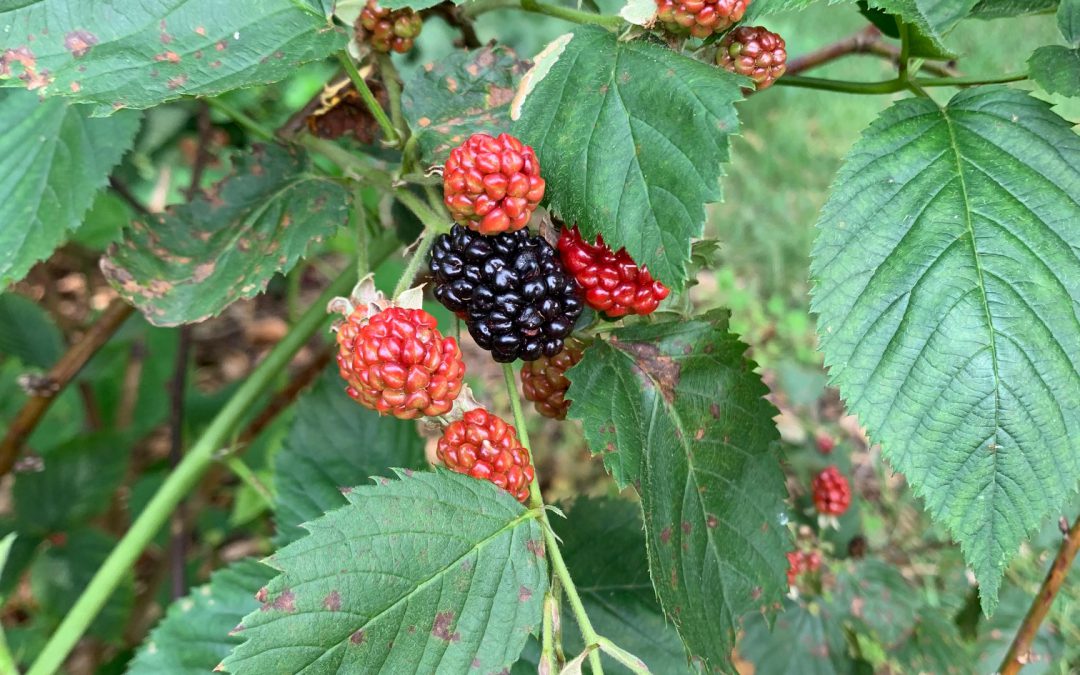 To everyone's delight, the blackberries are ripening in the Santa Rosa County Extension demonstration garden. The blackberry patch is a reliable perennial that continues to provide fresh berries year after year. Before you decide against them because you don't want a thorny and painful hazard in your landscape, remember that there are thornless blackberry cultivars with fruit just as tasty as the old-fashioned thorny blackberry varieties. However, it is important to take care and make sure that the variety or cultivar you choose is adapted to our Florida climate and chill hours.
You can choose a blackberry variety from your local nursery or propagate some plants from a favorite blackberry grown by a friend or neighbor (with permission, of course). Methods of propagation include stem cuttings, root cuttings, tip layering and removing the suckers that arise from the roots.
Plant when the weather is cooler in winter and choose a sunny spot with good soil. Frequent irrigation is crucial during the establishment period and when the fruit is produced. Weed control with organic or plastic mulches is also important to the success of your blackberry patch.
For more information on blackberry cultivars, propagation and growing success please see the University of Florida publication The Blackberry.