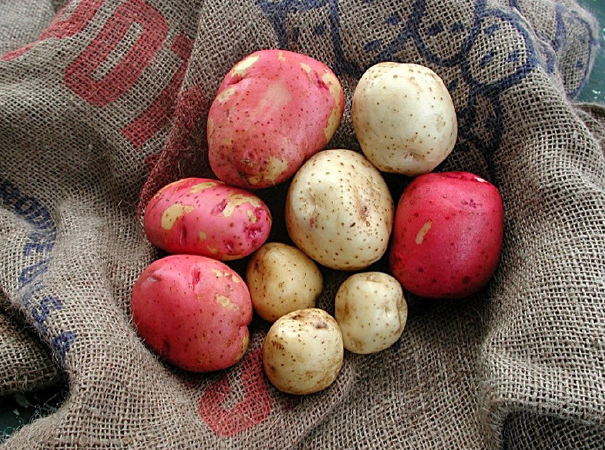 The "new" or "Irish" potato is one of America's most popular vegetables and a fine cool season crop choice for gardeners in the Panhandle.
The history of the potato is quite interesting. The potato was first domesticated in Peru between 3000 BC-2000 BC. Potatoes were first planted, where in states? Idaho, of course, as early as the 1830's. By 1900, Idaho's production exceeded one million bushels. Potatoes are diverse in appearance and uses. Potatoes are high in nutrition and have fewer calories than other starches such as rice, pasta and bread.
In Florida, potatoes can be planted in the winter or early spring. February 1st to March 10th is the prime planting range.  As a general production rule, 100 lbs. of seed potatoes will typically yield around ten bushels. Be sure to use only certified seed potatoes for best planting stock. These can be found at most garden centers. For best results, select varieties recommended for North Florida like 'Atlantic', 'Sebago', and 'Superior' (all round, white potatoes).  Also, 'Red Lasorda' and 'Red Pontiac' are viable round, red potatoes. Resist using potato stock bought from produce sections at grocery stores. Odds are, symptoms of a number of diseases will occur. For planting, each seed potato should be cut into smaller pieces, displaying two or more eyes. To prevent fungal pathogens, the most common culprit in potato production, use a light dusting of a fungicide to combating decay.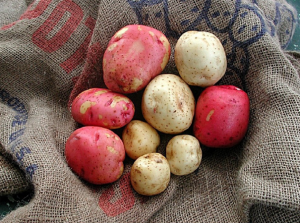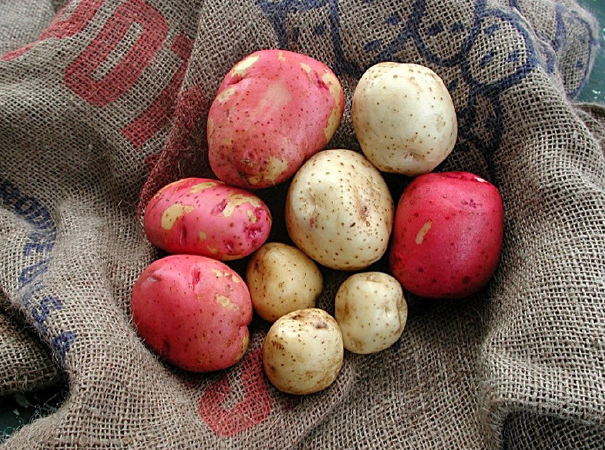 Figure 1. Red and white potatoes grown in Florida.
Credit: C. Hutchinson. UF/IFAS Extension
It's best to plant seed potatoes in raised rows, where the height of the mound is 6 inches and the width is 1 to 2 feet. Row spacing should be at least 3 feet apart. The seed furrow should be 3-4 inches in depth, through the center of the row. Seed potatoes should be planted in 1 foot intervals. Cover, and water freshly planted rows. Fertilizing is key. One quart of 10-10-10 fertilizer for every 50 feet of row space is needed for the initial application. Through the season, for every 3 weeks, side dress the rows with a pound of 10-10-10 per 50 feet of row space.
Following these steps will ensure a productive potato crop. For more information please contact your local county extension office.
Supporting information for this article and further information can be found in the following the UF/IFAS EDIS publication: "Growing Potatoes in the Florida Home Garden" by Christian T. Christensen, Joel Reyes-Cabrera, Libby R. Rens, Jeffrey E. Pack, Lincoln Zotarelli, Chad Hutchinson, Wendy J. Dahl, Doug Gergela, and James M. White: https://edis.ifas.ufl.edu/pdffiles/HS/HS18300.pdf
UF/IFAS Extension is an Equal Opportunity Institution.