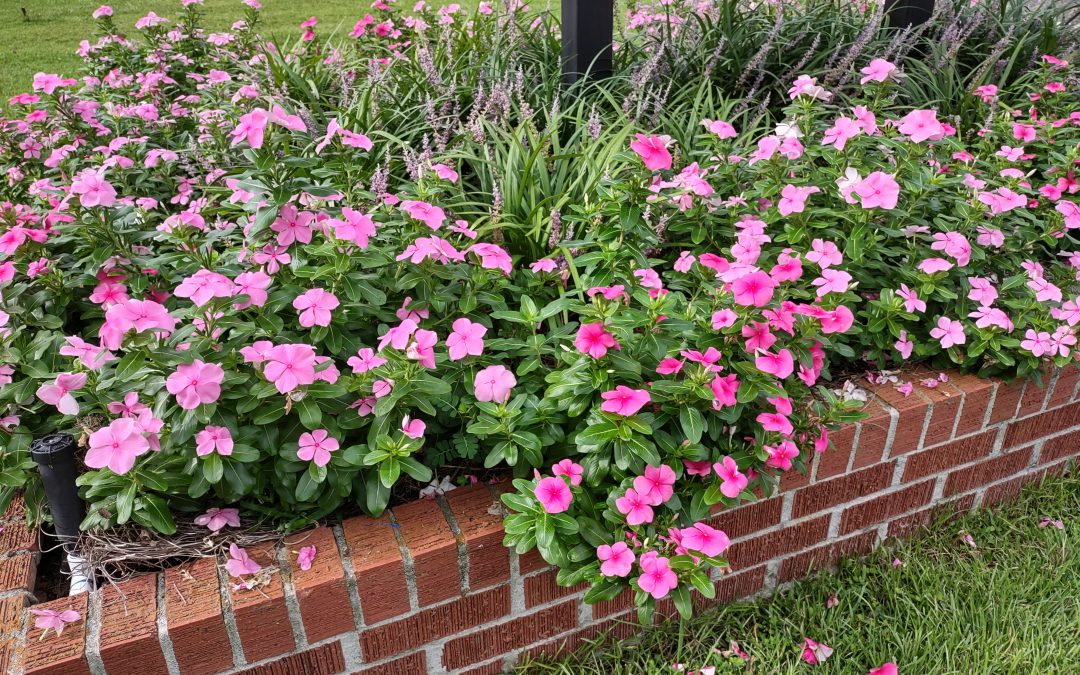 I wish I had a nickel for every time in my Extension career that I've heard someone ask me what they can plant in a container or flower bed that will give them no-maintenance color.  They just want to plant something, forget about it, and be able to enjoy flowers for months on end.  My answer, every single time, is Annual Vinca (Catharanthus roseus), specifically any selection from the newish 'Cora' Series. 
Often called Periwinkle in the Deep South, this native of Madagascar is the perfect warm weather flowering plant for the Panhandle for a couple of reasons. First, the flowering. Coming in a wide range of colors from white to purple to pink and all shades in between, there is a Vinca to match every garden's look. These aren't a one flowering flush and done type plant either, Vinca blooms nonstop. What's more, gardeners don't need to remove spent flowers (also called deadheading), as plants are self-cleaning and flower freely from the first warm days in April until frost ends the show. There are even several new selections in the Cora series that have a trailing habit, perfect for creating a continuous cascade of flowers from a hanging basket or tall container!
Also, as promised, the 'Cora' Vinca series is adaptable and nearly no-maintenance. It never outgrows its bounds, reaching only 12-18" in height and spreading about as wide. It is exceptionally drought and heat tolerant, taking 100-degree days and liking it. It has no major insect or disease pests to be concerned about if sited correctly in full sun and well-drained soil. Bottom line, the new 'Cora' Vinca varieties are close to bulletproof. Plant some today!