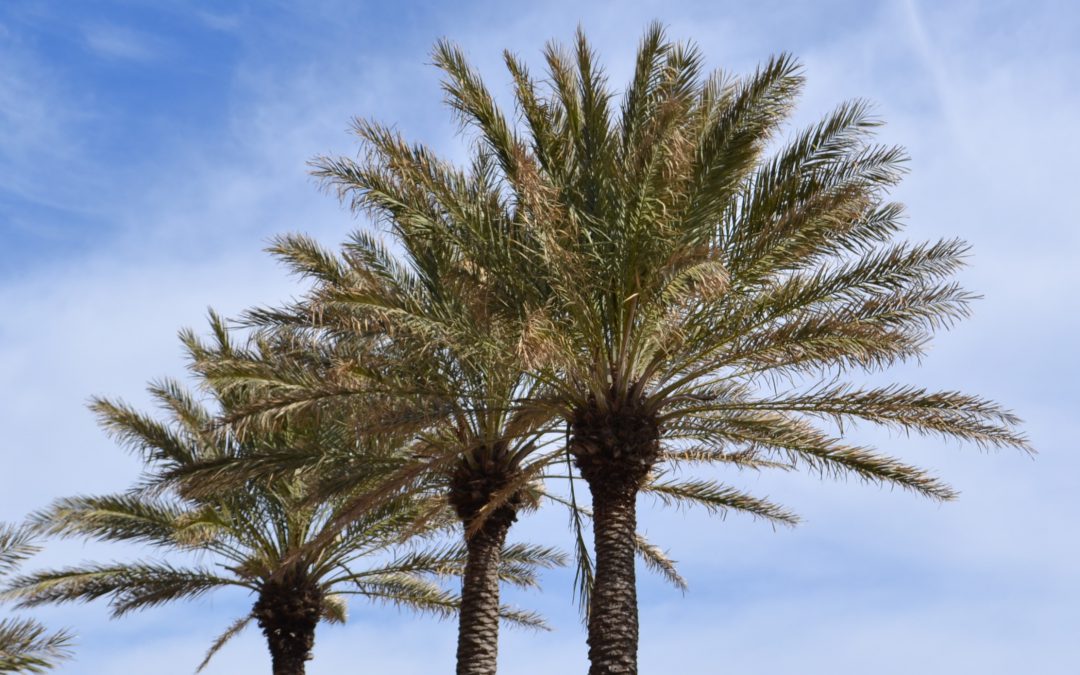 Interest in cultivating date palms in North Florida is on the rise. Highly regarded by gardening enthusiasts, the date palm is grown as an ornamental and for its delicious fruits with the added bonus of medicinal properties.
Growing date palm in North Florida poses challenges due to the region's moist and cooler climate with temperatures occasionally dipping below freezing. Date palms, which typically thrive in hot, arid conditions, include two notable species: True date palm (Phoenix dactylifera) renowned for its tasty fruit and the Canary Island date palm (Phoenix canariensis), known for its substantial size and edible but less flavorful fruits. There is also (Phoenix sylvestris), known as the Sylvester date palm or wild date palm.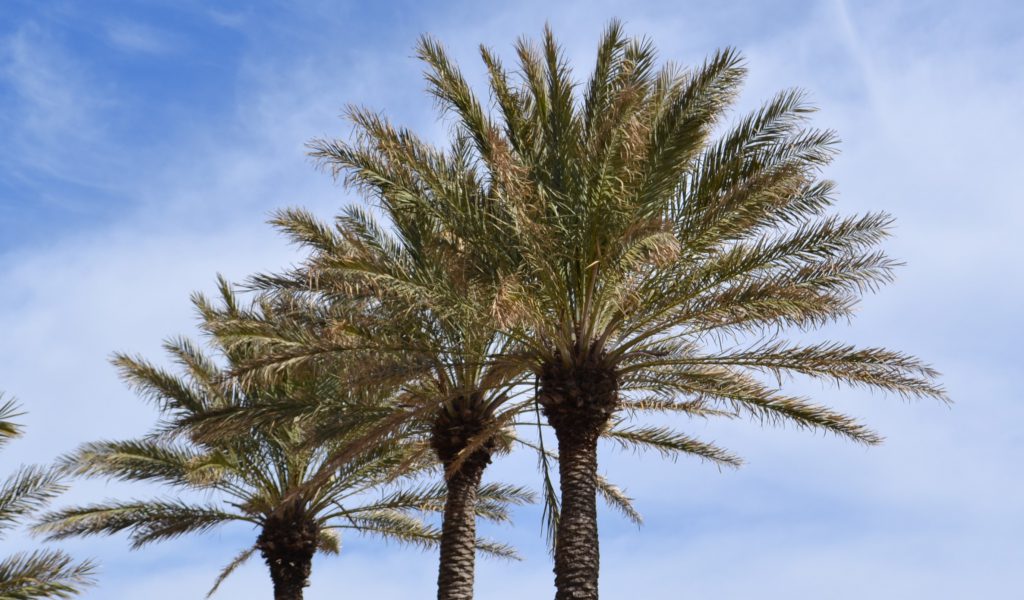 Characterized by a slow growth rate, date palms can, in certain environments, grow to towering heights of up to 80 feet. Their pinnately compound leaves, ranging from blue-green to gray-green, can stretch up to 20 feet in length, featuring leaflets of 1 to 2 feet that form a distinctive "V" shape along the rachis. Date palms possess ornamental appeal, thanks to its textured trunk, striking blue-green foliage, and vibrant orange inflorescences. However, date palms do generate some concern because of the litter created by its fallen fruits. Its wide crown offers limited shade due to its relatively sparse canopy.
To flourish, date palms require well-drained, neutral to acidic soil and an abundance of direct sunlight. A plus is their ability to thrive in confined root spaces. North Florida's sporadic frost and cold spells necessitate protective measures for date palms during the colder months, such as covering them with frost cloth or employing mulch around the base to insulate the roots. Some palm enthusiast grows them in sheltered location but occasional freeze damage to foliage can be expected.
Alternatives
Gardeners in North Florida seeking a cold-hardy alternative might try the pindo palm (Butia odorata), which is an excellent choice. Although it isn't a true date palm, its feathery fronds provide a tropical ambiance to the landscape. Other palm species adaptable to North Florida's wintry conditions include windmill palms, needle palms, and sabal palms. These options vary in their ultimate height and visual characteristics.
While it's possible to grow date palms in North Florida, it's important to understand that success may not be guaranteed, and you may need to provide extra care and protection to help your trees thrive in the region's climate.
For more information contact your local extension office or visit:
Date Palms and Alternatives – Gardening Solutions – University of Florida, Institute of Food and Agricultural Sciences (ufl.edu)
ENH1094/EP359: Palms for North Florida (ufl.edu)
https://edis.ifas.ufl.edu/publication/FR314
https://edis.ifas.ufl.edu/publication/ST439