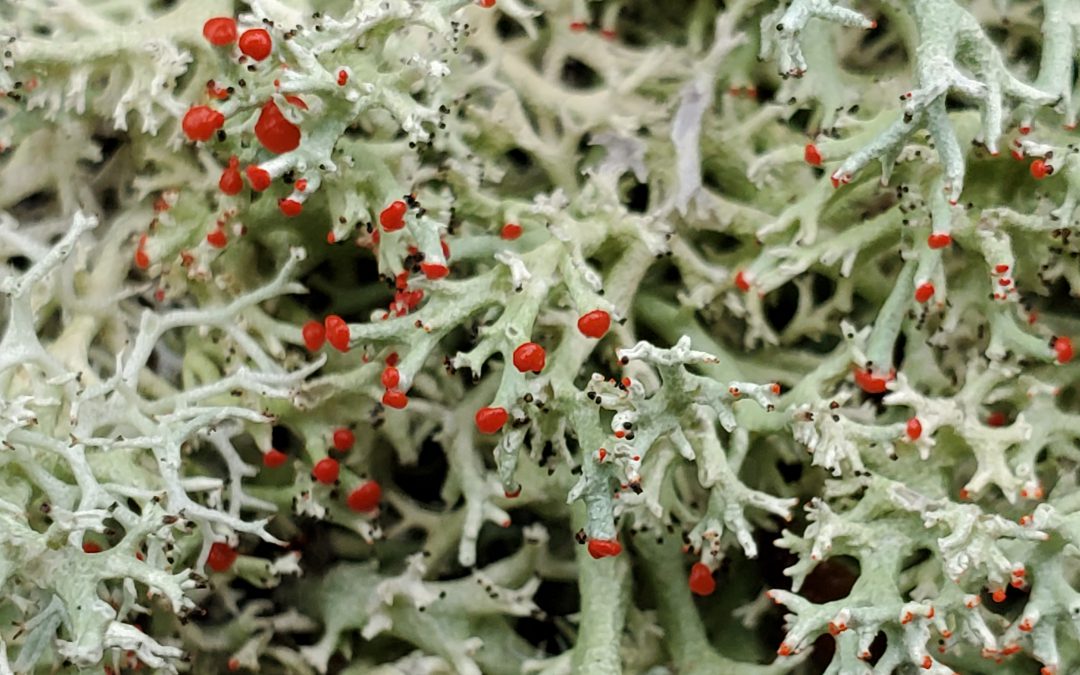 This time of year, owners of woody plants might notice that leaf canopies are thin. Fruit and ornamental trees, shrubs, and bushes might have shed some leaves over the winter or thinned out due to disease, cold damage, or other problems. When this happens, it can call more attention to the stems of these plants, which may sport a fuzzy, frilly growth on them. More than once I've heard people ask, "What is this growing on my plant and how do I stop it from killing it?".
Lichen is the fuzzy growth in question, and the good news is that it doesn't harm the plant it grows on. Lichen is an organism that's a combination of fungus and either algae or cyanobacteria. The algae photosynthesizes and produces energy to share with the fungus, which provides protection and support. Thankfully, they're pretty self-contained, and don't need to steal nutrients or water from whatever they're growing on. That means they can grow just about anywhere – on rocks, fence posts, tree bark, or on the ground (if you've seen deer moss growing in the woods, that's a lichen!). Again, they are NOT parasitic and do NOT hurt plants.
It's common to find lichens growing in many different forms and colors. One alarmed tree-owner brought me a branch decorated with a round blotch that had a bright reddish edge. A Christmas Wreath lichen had found a home on her tree, and while the red rings it forms may look alarming, they're just as innocuous as other lichens. There may be multiple forms of lichen growing in close proximity on a branch, as well. Flat, wavy, rippled, filamentous, bushy, and powdery looking lichen might all mix together to make a strange (or beautiful) looking collection on a tree.