You just learned about a fabulous new plant, and you HAVE to have it. How can you acquire this rare treasure?
Many of us gardeners have experienced this desire for a "new" plant but have quickly become frustrated with trying to locate and buy that particular plant. It's not easy, or else that plant wouldn't be new or rare, but the four P's outline a few strategies for satisfying a "new" plant passion: plant societies, plant institutions, patience and payment.
Plant societies are one of the best avenues for acquiring new plants. Most plant societies consist of members with intense interest in particular plants or plant groups, so find the society that supports the plant that interests you. Plant society members often include breeders or plant explorers who introduce new plants. Whether magnolia or camellia or conifers or other plants, membership in such societies can give you a leg up on learning about, seeing, and accessing new plants. Consequently, fellow society members are often the first to acquire the newest plants, and that could be you!
Beyond this, participation in generalist plant groups can also give you unexpected benefits of networking with like-minded people. Thus, don't overlook groups like Master Gardeners, garden clubs, or garden/park support groups. Their members often include passionate plant people like you who may have more connections (or special plants) than you realize.
Similarly, plant institutions such as universities or botanic gardens are another way to learn about and acquire new plants. These institutions often hold plant sales or fund-raising plant auctions that include new, unusual or rare plants. Online plant sales or auctions are becoming more common, so distance is less of an obstacle than it used to be. However, these institutions are less focused on particular plants, so it may be hit-or-miss to find that particular plant you want. To increase the chances of finding your desired plant, contact these institutions and ask to be notified about these events. You may even find a plant you didn't know you wanted!
Patience is a virtue when trying to acquire new plants. Some plants take a long time to propagate or are not easy to propagate or grow. If you have the patience to wait, many plants will become more available – – – and at a more reasonable cost – – – as nursery production catches up to demand.
Finally, "payment": let's face it, money talks! If you have the funds, you can usually find the means to acquire the plants you desire. Most new or rare plants usually enter the market through specialty nurseries, operations that often maintain their own breeding or plant exploration programs or have exclusive arrangements with those who do. This is an expensive means of obtaining new plants, and therefore these specialty nurseries rightly charge more for their plants.
Another way money works to your advantage is the ability to travel. Many specialty nurseries, collectors, etc. often aren't found in our part of Florida. If you can travel to these nurseries, botanic gardens, etc., it will be much easier to acquire unusual plants. If you can't afford special trips to these sites, consider taking vacations to areas near these specialty nurseries, or to areas where these specialty nurseries are "on the way" to your vacation destination.
It goes without saying that you should learn about a "new" plant as much as possible before investing in an extensive hunt. Simple internet searches should tell you if that plant will be adapted to the climate and soil of your garden. At the other extreme, check resources like the IFAS Assessment (https://assessment.ifas.ufl.edu/) to make sure that particular plant won't become invasive in your region of Florida.
Gardening is a very fulfilling activity, and the excitement of "new" plants just makes gardening more fun! Happy hunting!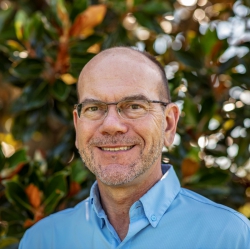 Latest posts by Gary Knox
(see all)