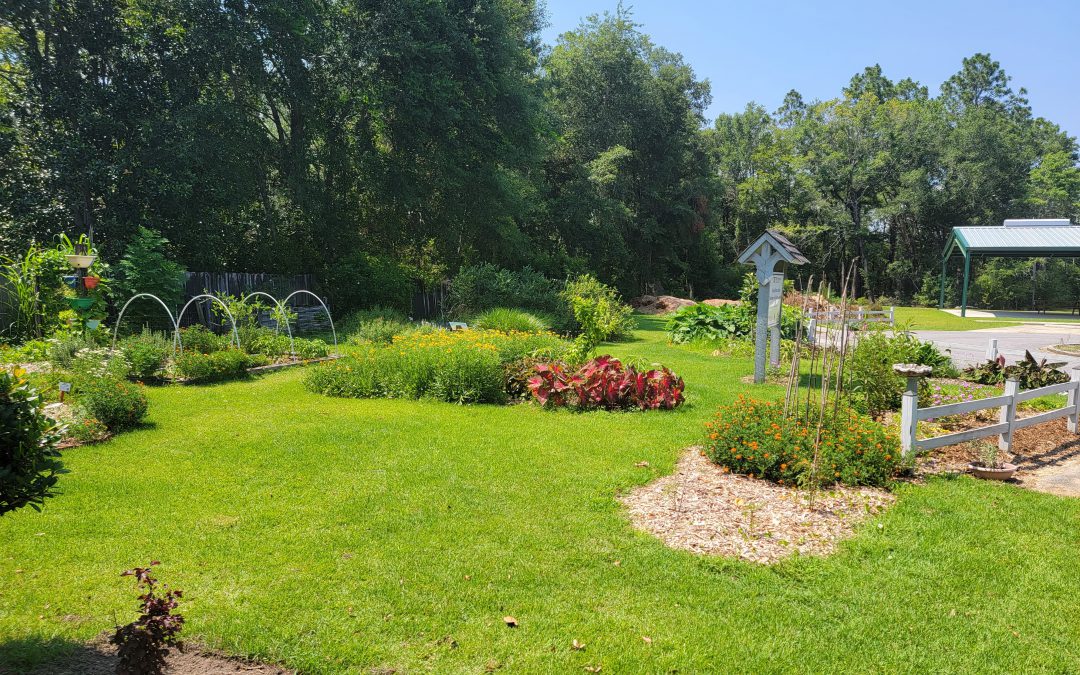 It has been dry as a bone lately, and your landscape is beginning to reflect that fact. Before you call it the dreaded "D" word you should understand that these dry periods are part of our yearly weather cycle. This year, we are drier than usual which means we are indeed in a drought. This can be alarming as you've doubtless spent tons of time and money on your landscape and want it to thrive. Irrigating as much as possible may seem attractive but is not necessarily the best strategy. Let's first look into a few questions. What happens to your plants when Mother Nature turns off the waterworks? What can be done to prevent the mass die-off of our landscape plants?
Drought Response
Before we delve too deeply into the subject, it's worth taking a few lines to discuss what happens to plants in periods of drought. Many will close the tiny pinpricks in their leaves known as stomata to prevent water loss. This is known as a drought avoidance strategy, and while seemingly foolproof also prevents moisture absorption while shutting down photosynthesis. If this condition persists, the plant will begin to lose the macronutrient carbon and sugars. When a lack of water becomes long term, the plant will perish as it lacks resources.
Other plants utilize a drought tolerance strategy. Unlike the avoidance strategy, these plants leave their stomata wide open despite the lack of moisture in the soil. The advantage here is that photosynthesis never stops. They're banking on a return of water before they perish from dehydration. Most of your landscape plants utilize the first of these strategies. Your gardening habits and strategies are crucial to keep your plants thriving even in our extreme heat.
Gardening Practices
The practices you implement in your gardens are what we refer to in this business as "cultural practices." You may have heard of these at lectures on Integrated pest management, but they are just as applicable in landscape management.
Irrigation is easily the most crucial of these practices as improper watering is the number one killer of plants. Deeper watering delivered less frequently encourages deeper rooting and higher drought tolerance. Irrigation should occur early in the morning just before sunrise to prevent evaporation and mitigate fungal issues as plant water use begins at sun rise. Frequency and volume are the next critical factors in watering. Turf grasses need 1/2 to 3/4 inch of water, but only when they present the three signs of wilt including folded blades, a bluish-grey hue, and lingering footprints. Bedding and landscape plants are a little trickier as they don't have standardized signs of wilt. You'll need to pay close attention for loss of vigor in the leaves which are likely to be subtle. When these signs present, apply enough water to reach their root zone. A great way to extend the time between irrigation events is to amend soils with organic matter and to utilize mulch. These retain moisture keeping your plants less thirsty.
Fertilization can be another far more detrimental to plant growth than you think. While it's true that your plants need nutrition for vigorous growth, only those deficient in the soil are limiting factors. This is simply not possible to create a fertilization strategy without soil testing. Your extension office can facilitate testing, which should occur at a minimum every three years. Balance these deficiencies with your plant's needs to create a healthy landscape.
Pruning is the final practice to look at for healthy landscapes. Turfgrasses need to be cut at a height conducive to their growth. This varies for each grass type, so make sure you know yours. Landscape plants may also need species specific pruning practices such as deadheading to maintain healthy growth.
To Sum Up
The key takeaway from this article is that stress free plants are more capable of tolerating less than ideal growth environments. Familiarize yourself with the needs of your plants and provide them with what they need to thrive. Very often this means less intensive maintenance practices. For more information, see this Ask IFAS document, or contact your local extension agent for additional information on this and any topic regarding your gardens and more.