Have you ever visited a public garden or a park and wondered what type of plant you were looking at? Or found the name on a sign but wondered – can I grow that at my house? How big will it get? Does it have flowers, berries, keep its leaves in the winter? We feel your pain, fellow plant lovers!
Gardens are ever evolving and providing up to date printed information on all the plants can become difficult to manage and involve a lot of wasted resources. In Bay County, we have several gardens at the Extension Office, and we try to keep everything labeled, but space on signs is limited to plant name and we want to teach gardeners how to grow not just identify plants. To expand outreach of Florida-Friendly plants, we have created a website with all the plants in our demonstration gardens.
The site is organized by garden area, common name, and botanical name to ease navigation. Each plant profile has photos at different stages, basic cultural information, and links to additional research-based information.
Whether you are visiting our gardens in person or just want information on plants that perform well in the Florida Panhandle, we hope you will check out our new site and let us know if you found it useful and how we can improve.
Visit the UF/IFAS Extension Bay County Virtual Garden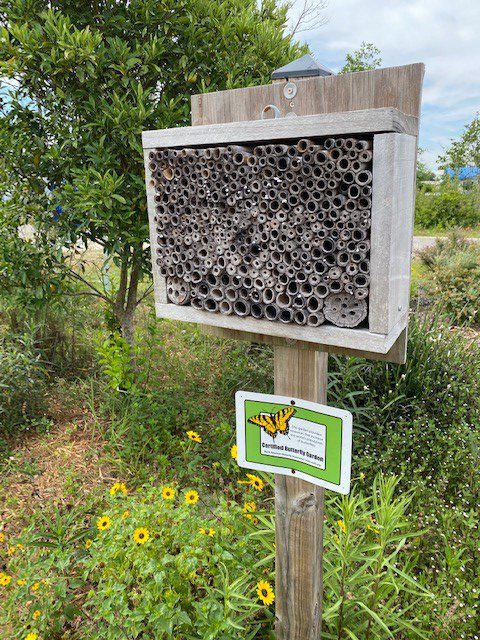 Latest posts by Julie McConnell
(see all)