No Mow March was an awesome success this year!  Together, by leaving some unmown areas of our lawns and landscapes, we helped create acres of additional valuable pollinator habitat in a critical time of the year.  However, we can't forget that there are still nine months remaining in which we can provide low-maintenance food and shelter for pollinators and other wildlife in our landscapes this year!  The following are three of my favorite ultra-low maintenance pollinator friendly shrubs for Panhandle landscapes for summer and fall.
Chaste Tree (Vitex agnus-castus)
Chaste tree or vitex, an outstanding Florida-Friendly Landscape shrub/small tree, provides many aesthetic and wildlife landscape benefits throughout the growing season. Vitex features attractive grayish-green foliage and grows into a nice, rounded shape (10-15' tall). However, the primary draw is its summer/fall flower show. Sporting striking masses of purplish-blue flowers for months on end until frost, Vitex is a pollinator magnet. Bees, butterflies, hummingbirds, and all manner of other pollinators visit vitex when in bloom and birds frequent the shrub in the fall to feed on its seeds. Simply select a site with full sun and well-drained soil and Vitex will reward gardeners and pollinators for years to come.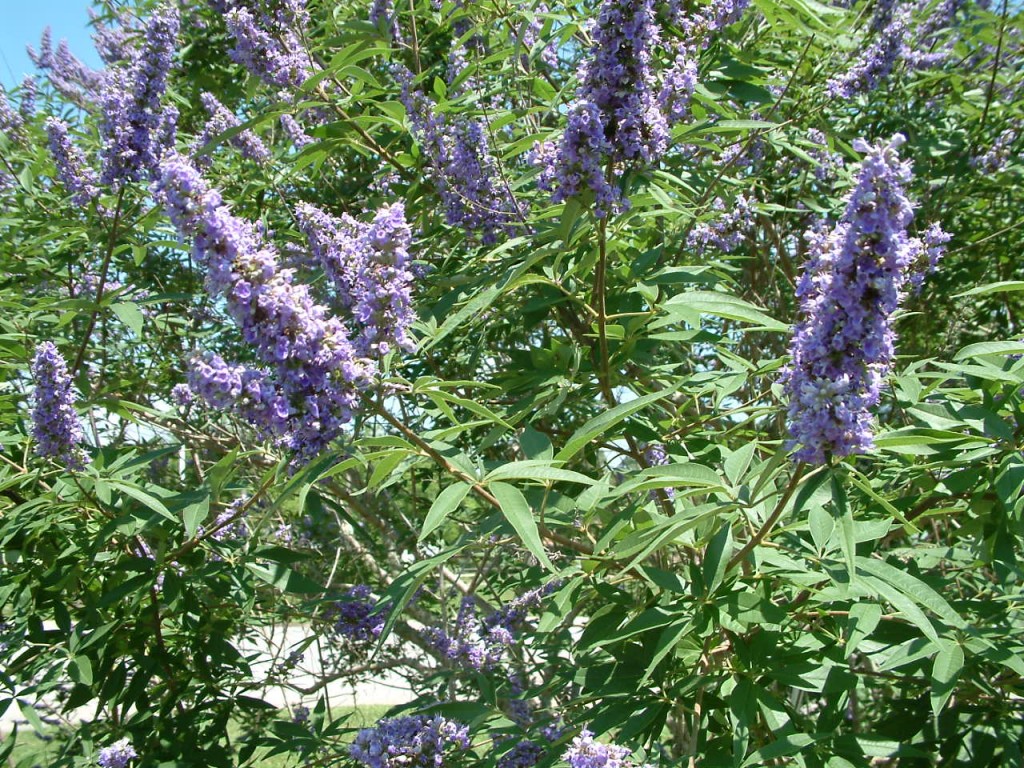 Firebush (Hamelia patens)
Firebush is a showstopper for both passers-by and pollinators. This sorta native shrub (Florida native but does not occur naturally in the Panhandle), is a prolific producer of tubular, bright-red flowers from late spring-through frost. These flowers are a preferred nectar source for many species of butterflies, Zebra longwing and Gulf Fritillary included, and a favorite of hummingbirds. Like vitex, birds also enjoy feeding on the berries that follow firebush flowers. In the Panhandle, firebush tops out at around 6' tall and about as wide and is often killed back to the ground by frost, regrowing rapidly each spring. Firebush has no real insect or disease issues in landscapes and prefers the same sites as Vitex and will appreciate as much sun as you can give it and well-drained soil.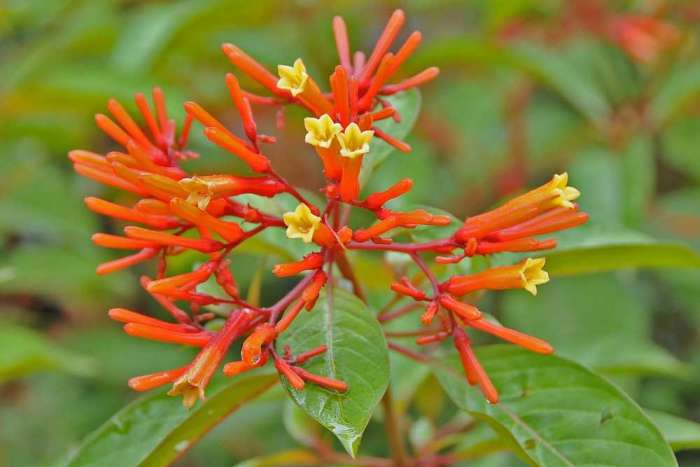 American Beautyberry (Callicarpa americana)
American beautyberry, or just Beautyberry as it is commonly referred to, is a lovely little deciduous shrub native to all parts of Florida and provides benefits to all manner of landscape wildlife. Though primarily known for its bird-attracting, vibrant purple berry clusters that appear late summer through fall, Beautyberry is a host plant for several butterfly/moth species and its dainty, pink flowers are an early summer favorite of many bees! Beautyberry grows 5-7' in height and is extremely adaptable in landscapes as well, thriving in sun or light shade and many different soil conditions.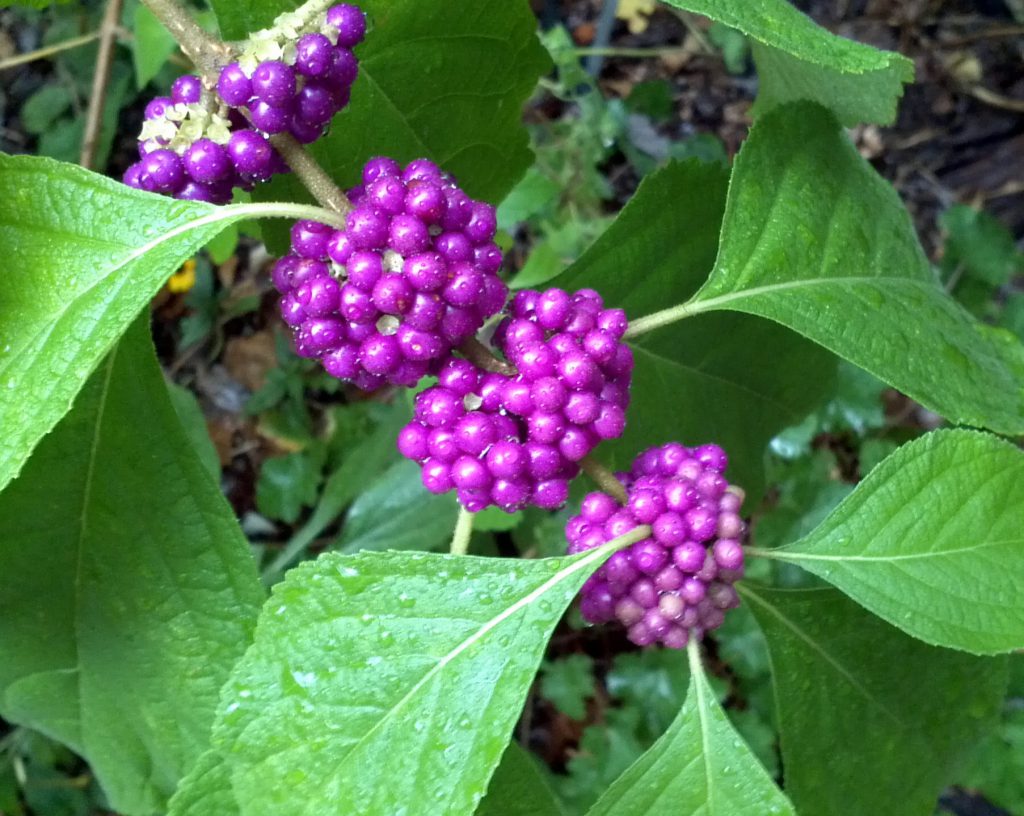 It's important to remember that providing pollinator/bird food and habitat in lawns and landscapes is not a one month event, but a year round commitment. Reducing mowing frequency, reducing pesticide use, planting native trees, including host and nectar annuals/perennials in landscape beds, and yes, planting native fauna friendly shrubs like vitex, firebush, and American beautyberry are all part of maintaining a pollinator-friendly yard! Plant one (or several) today! For more information on creating pollinator habitat in landscapes or any other horticultural topic, contact your local UF/IFAS County Extension Office.
Latest posts by Daniel J. Leonard
(see all)