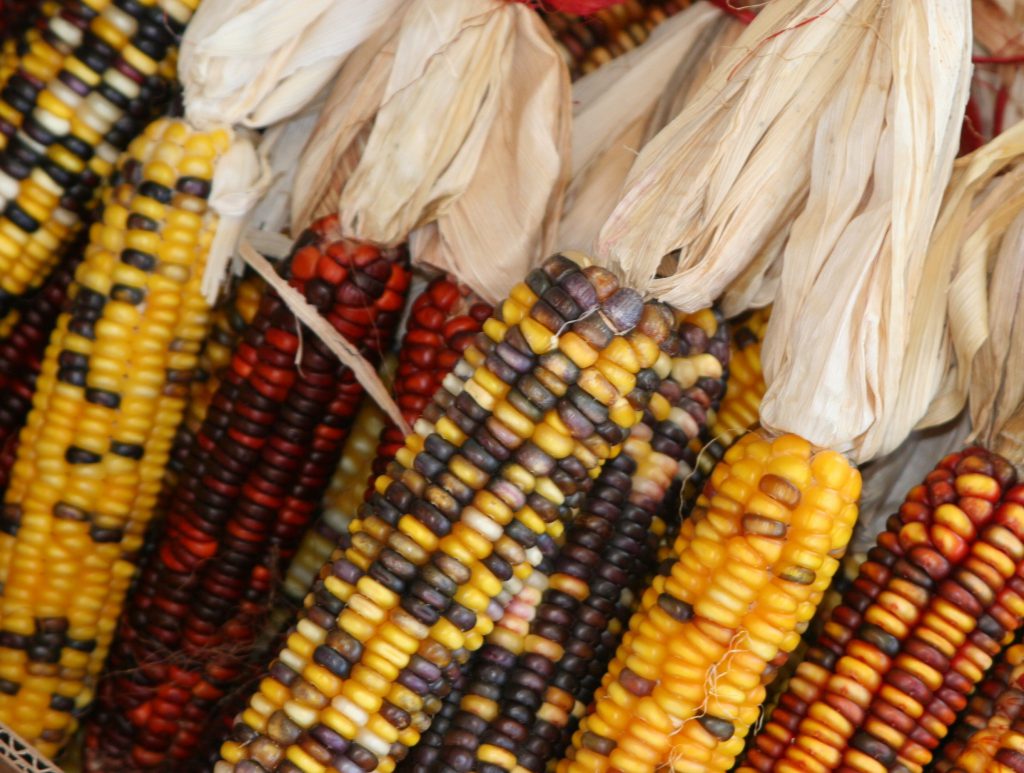 The Ancient Journey of Native Vegetables
The Americas are not only a land of beautiful landscapes and diverse cultures but also the birthplace of a remarkable array of indigenous plant species. Native vegetables have played a significant role in shaping the culinary traditions, cultural practices, and biodiversity of the region. To truly appreciate their significance, it is important to delve into their fascinating history and observe how they have evolved over time.
The cultivation of vegetables in North America, Central America, South America, and the Caribbean dates back thousands of years, with evidence of early farming practices emerging in Mesoamerica (central Mexico southward through Belize, Guatemala, El Salvador, Honduras, Nicaragua, and Costa Rica) around 9,000 BCE (Before Common Era), or about 11,000 years ago. Native peoples, including indigenous tribes, recognized the value of native plant species and skillfully cultivated them to meet their nutritional needs. Through trial and error, they learned to adapt and enhance the growth of these vegetables, setting the foundation for the crops we know today.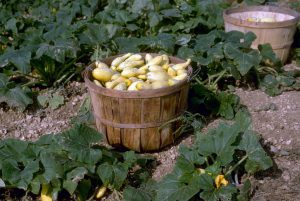 Maize. Maize (Zea mays), or corn, holds a central place in the history of American agriculture. It is believed to have originated from a wild grass called teosinte, which had few small, hard kernels enclosed in a tough husk. It was much smaller than the corn we know today and was barely edible, tasting more like a raw dried potato, with only a few hard kernels per ear. Ancient societies in present-day Mexico began domesticating maize 9,000 to 10,000 years ago, selectively breeding it to produce a variety of colors, sizes, and textures. Maize quickly became a staple crop, providing sustenance and shaping the cultural and economic practices of many indigenous civilizations, such as the Mayans and the Aztecs. Over time, its cultivation gradually spread northward, reaching present-day United States and Canada.
Squash. Squash (Cucurbita spp.) holds a significant place in the ancient history of the Americas, with evidence of its domestication dating back approximately 8,000 to 10,000 years ago. Native peoples in various regions, including Mesoamerica and North America, recognized the value of the flesh and seeds of squash as versatile and nutritious food sources. Domestication involved selecting and cultivating wild squash varieties with desirable traits, leading to the development of different cultivated squash varieties such as acorn, delicata, butternut, and zucchini.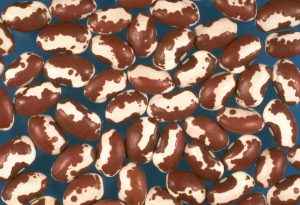 Beans. Common beans (Phaseolus spp.) have a rich and ancient history in the Americas, with evidence of their domestication dating back around 7,000 to 8,000 years in the region that is now Peru. Native peoples in Mesoamerica and the Andean region recognized the nutritional value and versatility of beans, incorporating them into their agricultural practices. Cultivated by civilizations such as the Maya, Aztecs, and Inca, beans were an essential staple crop alongside maize and squash. The domestication of beans allowed for the cultivation of various species, including kidney, lima, and black beans.
The Three Sisters. The "Three Sisters" have deep historical roots in ancient American agriculture, with evidence of their use over 7,000 years ago. This system, practiced by various indigenous civilizations, especially in Mesoamerica and North America, involved the intercropping of three key crops: maize, beans, and squash. Maize served as the central component, providing a tall stalk for the beans to climb. Beans enriched the soil with nitrogen through their symbiotic relationship with bacteria, allowing them to convert atmospheric nitrogen into a form that the plants can utilize. Squash, with its broad leaves, acted as a living mulch, reducing weeds and retaining soil moisture.
The Three Sisters synergistic trio enhanced soil fertility, prevented erosion, and yielded a nutritionally balanced diet for generations of indigenous communities. It also fostered a deep connection between humans and the land, emphasizing a holistic approach to farming that honored the interdependence of crops and the environment.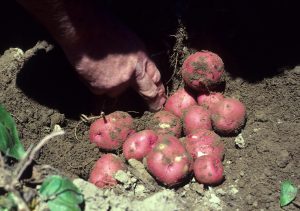 Potatoes. While potatoes (Solanum tuberosum) are commonly associated with Ireland, they actually originated in the Andean region of South America, what is now Peru and Bolivia, between 7,000 to 10,000 years ago. Long before European arrival, Native Americans were cultivating potatoes. Over time, they developed different varieties of potatoes, adapting them to suit various climates and growing conditions. It wasn't until the exploration and colonization of the New World in the 16th century that potatoes were introduced to Europe, eventually becoming a staple food crop there.
Tomatoes. Similar to the association of potatoes with Ireland, tomatoes (Solanum lycopersicum) are often associated with Italian cuisine, including pasta sauces and pizza. And like potatoes, tomatoes also have an ancient history in the Americas, with evidence of their domestication dating back about 7,000 years. Native to western South America, particularly in the region that is now Peru and Ecuador, wild tomato species were cultivated by indigenous civilizations. Initially, tomatoes were smaller and had a more varied range of colors beyond red, including yellow and purple. Through years of selective breeding and cultivation, larger red varieties became more prevalent. Over time, the ancient Mesoamerican civilizations to the north, such as the Maya and Aztecs, adopted tomatoes into their agriculture and diet. Following the European colonization of the Americas, tomatoes were introduced to other parts of the world in the 16th and 17th centuries, where their popularity and cultivation spread widely.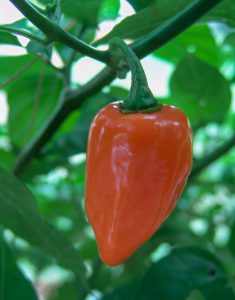 Peppers. Peppers (Capsicum spp.), or chili peppers, also originated in the Americas, specifically in regions that now belong to Mexico, Peru, and Bolivia. They were domesticated around 6,000 years ago and played significant roles in the cultures and diets of ancient civilizations like the Aztecs and Mayans. Peppers were introduced to other parts of the world through the exploration and trade routes of Spanish and Portuguese explorers. They played a significant role in spreading peppers to Europe, Asia, and Africa during the 15th and 16th centuries.
Some Other American Crops. There is a rich variety of lesser-known crops that originated in the Americas as well. Amaranth and quinoa, originating from the Andean region, are highly nutritious, rich in protein and essential amino acids. Chia seeds, native to Central and South America, have many culinary uses. Yucca, a traditional starchy root vegetable, has been cultivated in tropical regions for centuries. Fruits such as guava, papaya, and passion fruit originated from the Americas and have unique flavor profiles. Finally, the sunchoke, also known as Jerusalem artichoke, is a North American root vegetable known for its nutty taste and abundant dietary fiber.
The ancient journey of native vegetables in the Americas highlights their significance in shaping agriculture, culture, and nutrition. By embracing this ancient journey, we not only honor the wisdom and traditions of indigenous communities but also ensure a sustainable and inclusive future where diverse crops and food systems thrive, preserving the rich biodiversity and cultural legacy for generations to come.
Latest posts by Molly Jameson
(see all)