In the heat of the summer biting flies become very active during the day. Deer flies, horse flies, and especially yellow flies inflict a fierce bite on people and other animals. All three species are in the Tabanidae family, commonly referred to as tabanids. Like mosquitoes, female flies of these species require mammalian blood in order to gain the enzymes necessary to lay eggs.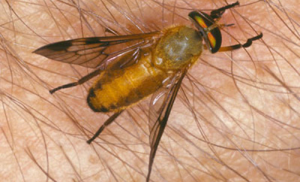 The tabanids lie in wait under bushes and in trees until a host is sensed. The keen eyes of the flies are able to see their prey's movement, but mammals also create scents and carbon dioxide, making them very easy to locate. The attacks begin at sunrise, lasts about three hours, fades through the heat of the day, and peaks again about two hours before sunset, lasting until the sun goes down.
Tabanids use their mandibles to cut through the skin like scissors, causing blood to flow. Anticoagulants in the fly saliva are pumped into the wound to keep the fluid coming while the insect sponges it up with its labella.
While blood loss and disease transmission are concerns, for most, the disturbing part of the attack is the painful bite! Many people experience other adverse effects that extend the agony.
So, what can you do? The use of insecticides is generally considered ineffective and/or economically unfeasible. Habitat manipulation is an important component to reducing populations. Tabanid eggs are laid in layers on vertical surfaces, especially on aquatic vegetation. Secretions from the adult fly protect the eggs from water damage. When the maggots hatch in 5 to 7 days they must remain in moist areas to survive.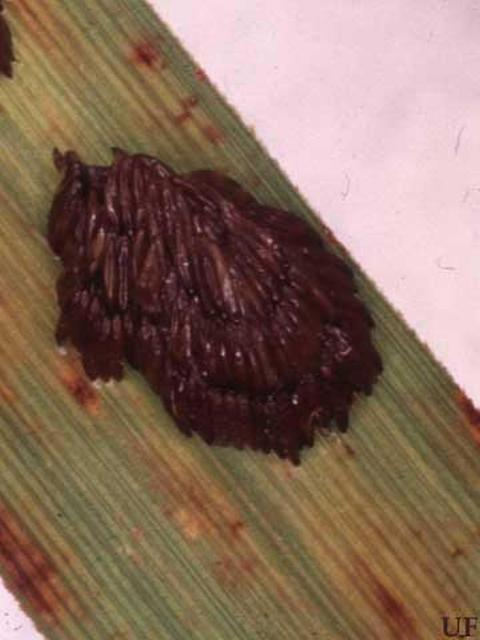 Over the next few months, larvae feed on organic matter, crustaceans, earthworm, and insect larvae (including their own species), steadily growing larger. Once fully grown, the larvae move close to the soil surface to pupate. Within 2 days the process is complete. They will remain in the pupal stage for 2 to 3 weeks before emerging as an adult fly.
So, reducing breeding habitat in areas where people and animals spend their time is a possible management technique.
For those times when you want to be at these sites, a trap may help. Research has shown that blue cylinders (open side toward the ground) coated with sticky material and attached to slow-moving objects are effective at reducing the abundance of these flies.
So, get out the Tanglefoot™, spread it on a blue plastic cup, and hang it from a branch that's moving with the wind. How about attaching one to the boat, tractor, or lawn mower?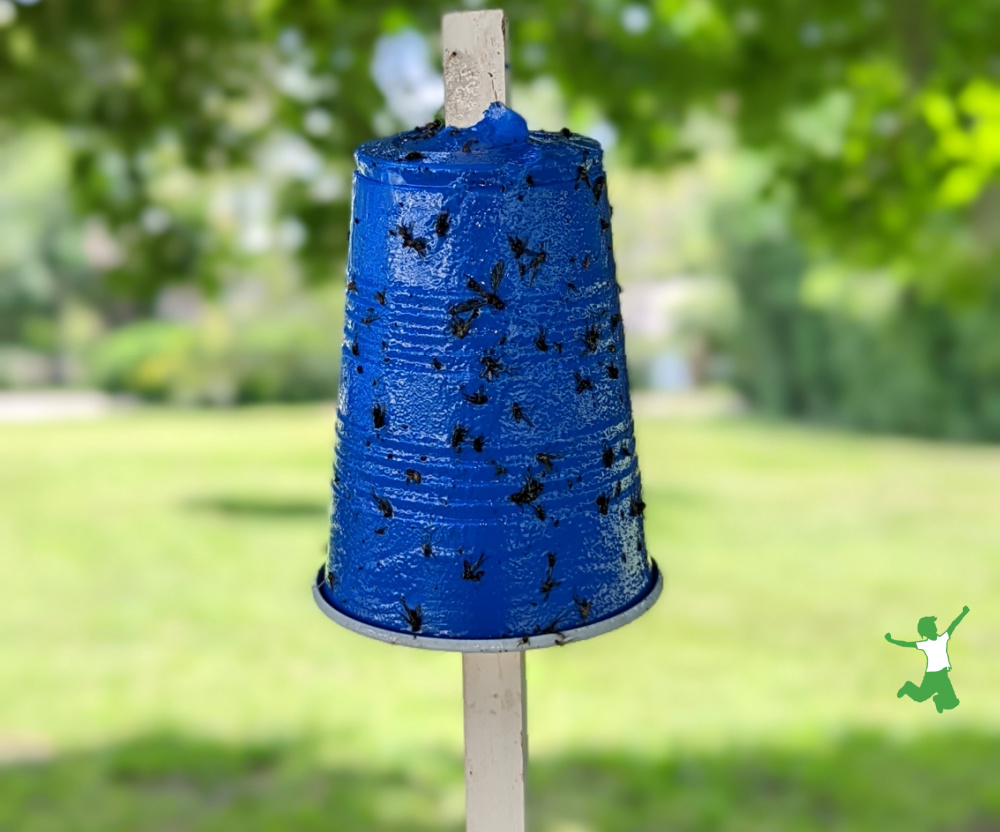 If your personal image is less important than the pain of the bites, you may even consider putting the cup on your hat.
Latest posts by Sheila Dunning
(see all)