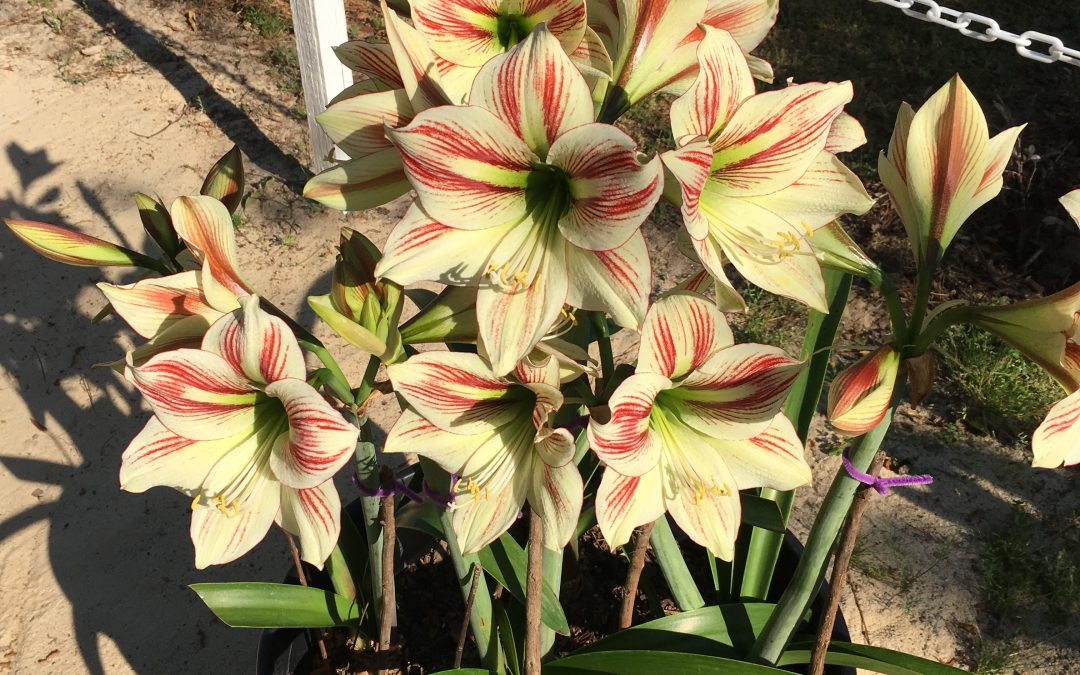 Gardening is a year-round activity here in the deep South. As the rest of the states bundle up for the upcoming winter, North Florida's gardens are bustling with activity. There is still plenty to do this November in North Florida. Amongst the many tasks include planting the subtropical amaryllis, Hippeastrum spp. It's a beloved choice for gardeners due to its hardy nature and minimal maintenance requirements. The good news is, you can welcome these wonderful amaryllis into your garden this November, bringing a burst of beauty to your outdoor space in the coming spring without much fuss.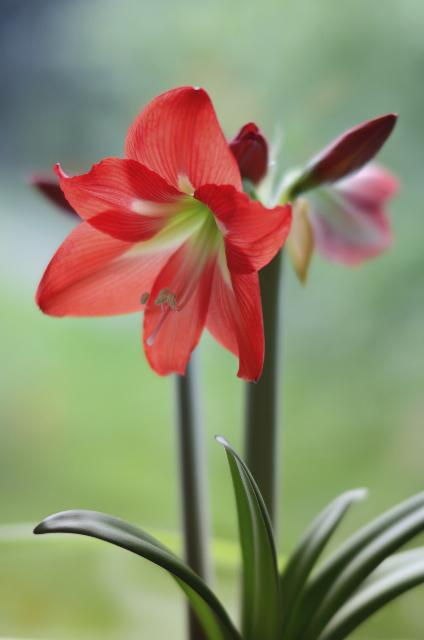 CHARACTERISTICS
Imagine flowers that open up like grand trumpets, each one stretching up to a generous six inches in diameter. What's more, these magnificent blooms don't make a solo appearance; they often arrive one after the other, as if in a graceful floral procession. Amaryllis doesn't just shine in one color but offers a whole palette of choices – from vibrant reds, warm oranges, and delicate pinks to the purest of whites. And for those who adore the extraordinary, there are amaryllis varieties with stunning stripes as well. The plant itself boasts glossy, elongated leaves, each one measuring about 1.5 inches wide and 18 inches in length. With amaryllis, nature's paintbrush knows no bounds.
PLANTING
For amaryllis in North Florida, it's ideal to plant them during November and December. Find a spot with some sunlight and good drainage, not too much shade or full sun. These bulbs are tough; just dig a hole deep enough, but for top performance, prepare the soil by tilling it, mixing in organic material and some complete fertilizer. Plant bulbs about a foot apart, with their necks above the ground. Water them when you first plant and keep the soil moist, but not waterlogged until they're settled in.
CARE
Amaryllis plants can keep on blooming if they get what they need and the bulbs can be left in the ground for years. To keep them happy, put some mulch down when you plant and get rid of any weeds that show up. In the growing season (from March to September), you can feed them with fertilizer, but be sure to follow the instructions on the label. When they're growing and blooming, make sure the soil stays moist. Once they're established, they can handle dry spells and only need water if it's been super dry for a while. After the flowers are done, you should remove the old flower stems, and this not only keeps things looking nice but also helps prevent diseases. Every now and then, amaryllis might get a fungus problem called "red blotch" or "leaf scorch," and you might also spot some chewing insects like caterpillars or grasshoppers.

LANDSCAPE USES
Amaryllis creates a stunning landscape display when planted in masses of 10 or more, all with the same vibrant color. You can place them right at the base of evergreen shrubs to create a beautiful backdrop. If your house and shrubs have dark colors, go for amaryllis with bright, eye-catching flower colors. On the other hand, if your house and surroundings are light or white, the darker-colored amaryllis will really stand out. These versatile plants have many uses in your landscape, whether you're decorating terraces, creating tree islands, sprucing up slopes, adding a welcoming touch near a gate, enhancing borders, or simply scattering them around for a pop of spring color.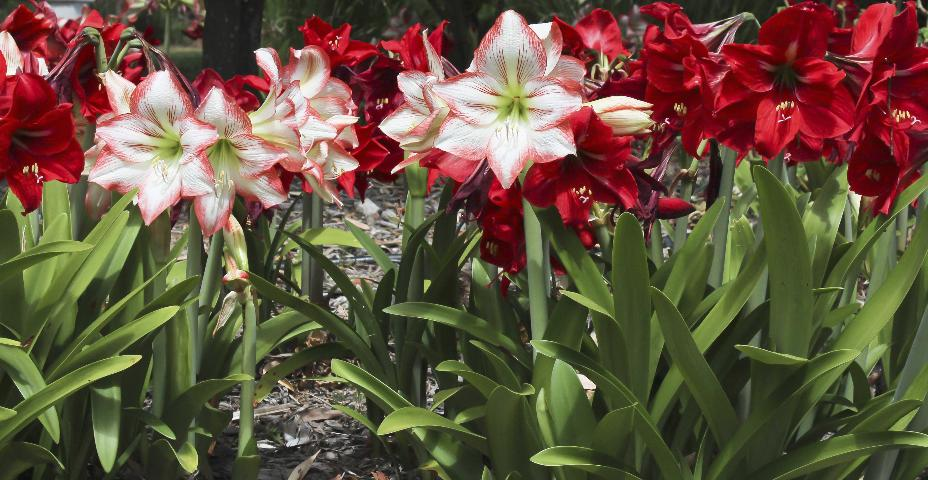 The beautiful amaryllis offers a glimpse into the resilience and wonder of nature, reminding us that even in the face of changing seasons, life and beauty continue to thrive. Why settle for ordinary blooms when you can have the show-stopping drama of amaryllis? This November, ditch the dull and dive headfirst into the dazzling world of these majestic bulbs.
 For more information about growing amaryllis, contact your local UF/IFAS county extension office.