Trying to rejuvenate your flower beds can be challenging during these hot days and warm nights. This presents a chance to carefully select and plant varieties that not only endure but thrive in the scorching summer season. Luckily, Florida gardeners have many options, including bulbs. Bulbs are known for their ability to flourish and produce beautiful flowers year after year with proper care. Three of these, Aztec Lily, Walking Iris, and Spider Lily, can be planted during the month of August.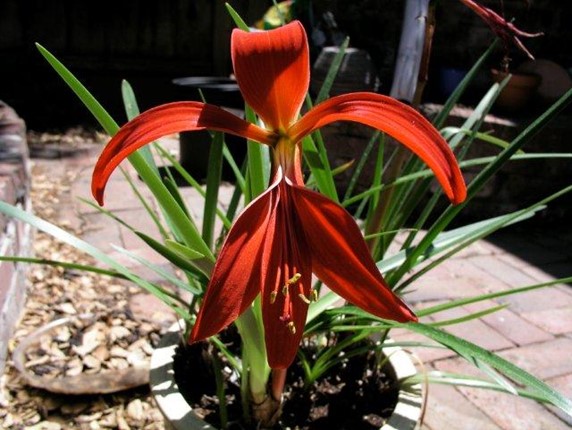 AZTEC LILY
The Aztec Lily, a tender perennial bulb, belongs to the Sprekelia genus in the amaryllis family and is one of only three known species. Among them, Sprekelia formosissima stands out for its striking and showy flowers. Growing from 12 to 36 inches, Aztec Lillies are typically colored from scarlet to deep crimson, though there are also pink and white varieties available. Each bulb has the potential to produce multiple flower stalks annually, usually in sequence rather than all at once. The flowers exhibit bilateral symmetry, resembling the velvety appearance of an orchid. Aztec Lilies should be planted in full shade to part sun and can tolerate acidic and alkaline soil. These plants are incredibly versatile and well-suited for various landscaping purposes, such as mass planting, border decoration, adding accents to garden designs, and attracting butterflies to butterfly gardens.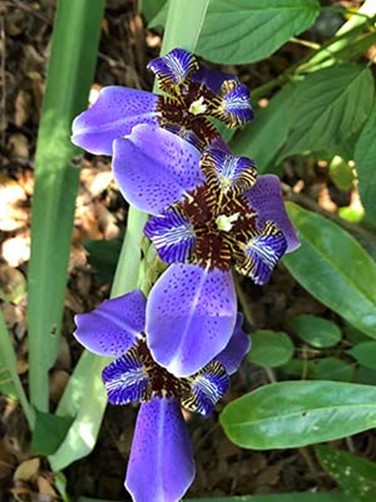 WALKING IRIS
The Walking Iris, Neomarica spp., is a clumping herbaceous perennial, growing to a height of 18 to 36 inches. These plants boast attractive light green leaves and small Iris-like flowers that bloom periodically throughout the spring, summer, and fall seasons. Although the flowers have a short lifespan, they still add a delightful splash of color, making the Walking Iris an interesting addition to any landscape. The Walking Iris thrives in both full and partial shade, making it a versatile choice for your garden. While it can adapt to various soil types, it truly flourishes in moist areas. When grouped together in shady areas, the Walking Iris creates a lovely and eye-catching display. Its upright foliage, coupled with the occasional blooming flower, makes a bold statement in the overall landscape.
SPIDER LILY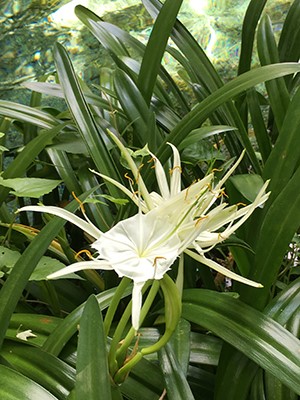 Native to Florida, the Spider Lily (Hymenocallis latifolia) is a captivating perennial featuring alluring foliage and fragrant white blossoms. This clumping plant exhibits long, dark green leaves that emerge from an underground bulb, gracefully reaching a height of 24 to 36 inches. During the summer and fall seasons, the Spider Lily adorns itself with numerous white flowers, known for their enchanting fragrance, remarkable longevity, and delicate appearance. For optimal growth, place your Spider Lily in either full sun or part shade, and ensure the soil is well-drained. With its rapid growth, the spider lily serves as an excellent ground cover option, spreading its beauty across the landscape. Alternatively, it can be strategically planted in borders or highlighted as a specimen plant, adding charm and elegance to any garden or landscape design.
In the world of flora, the Aztec Lily, Walking Iris, and Spider Lily stand out as captivating gems worth exploring. Each possessing its unique allure and charm, these three species display nature's diversity and ingenuity. For more information about summer bulbs, contact your local UF/IFAS Extension Office.
Latest posts by khadejahscott
(see all)