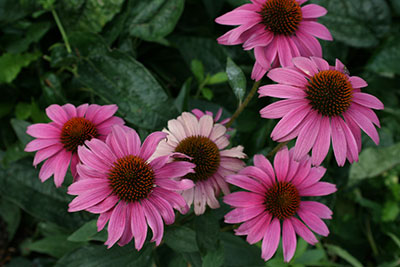 Article Written By: Khadejah Scott, Horticulture/Agriculture/Natural Resources Extension Agent, University of Florida/IFAS Extension – Wakulla County
Among the notable floral species is the striking and resilient Purple Coneflower (Echinacea purpurea). With its enchanting blooms and remarkable adaptability, the coneflower has captured the attention of both nature enthusiasts and gardening enthusiasts alike. The Purple Coneflower has fascinating characteristics that thrive in our unique region.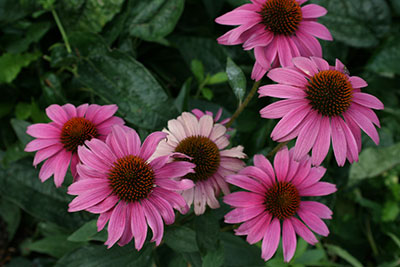 CHARACTERISTICS 
On top of sturdy, hairy branches, this hardy perennial produces daisy-like flowers with a cone-shaped center and petals in pink, lavender, and purple hues that are either horizontal or drooping. In the spring and summer, the flowers are displayed atop sturdy, 2 – 4-foot stalks that are known to tolerate wind and rain. Nothing compares to a Purple Coneflower in full bloom.
LANDSCAPE USES  
The Purple Coneflower is an incredibly useful landscape plant, and there are several cultivars available. The Purple Coneflower's rigid look contrasts nicely with the softness of other perennials and fine-textured plants. Because of the gorgeous blossom, the plant draws a lot of attention and works well as part of a mixed perennial border. Coneflowers are also well-suited for bulk plantings since they look stunning in drifts and draw a ton of butterflies.
GENERAL CARE 
Purple coneflowers prefer well-drained, acidic to slightly alkaline loam and clay soil. They thrive best in a light shade as improved drought resistance and enhanced flower and leaf color result from protection from the late afternoon sun. To encourage additional flowers, remove fading blossoms, and divide clumps every few years to maintain healthy plants. Watch out for powdery mildew and whiteflies. During damp weather, fungus-related leaf patches could emerge as well. 
The Purple Coneflower stands as a remarkable testament to nature's ingenuity and beauty. Its stunning petals, growing properties, and ability to attract a myriad of beneficial insects make it a true gem in any garden. The Purple Coneflower is more than just a visually captivating plant—it is a symbol of resilience, healing, and harmony with the natural world. For more information about Purple Coneflower, contact your local UF/IFAS Extension Office.