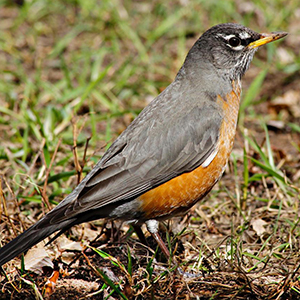 As the migratory birds stop off or stay in the Panhandle this winter, they need to find food, food and more food. There is a wide variety of migration activity in Florida beginning in the fall months of September, October, and November. From woodland song birds to waterfowl to the annual warbler invasion, so many different species show up in Florida. While year-to-year migration patterns and winter foraging grounds can shift for some species due to a variety of reasons, some birds stay in Florida for the winter months of December, January, and February. Some may arrive early and others may stay late.
Some North American breeding birds endure harsh winters; however, they are physically suited for cold environments in a number of ways. One, they are able to drop their metabolic rate to a near comatose state using very little energy. Two, they are able to position their feathers, or puff up, to trap heat generated by their own body. Others need to head to warmer climates.
Birds migrate for two reasons. Food and weather avoidance. North American breeding birds who nest in the northern part of the continent will migrate south for the winter. As winter approaches, insect and plant life diminishes in the snow-covered states. Migrating birds head south in search of food. Places like Florida are rich in insects, plant life, and nesting grounds.
Birds need high energy food to stay warm. Berry and seed producing plants contain proteins, sugars and lots of fats. Many native trees, shrubs and grasses can aid migratory and winter visiting birds in their relentless search for food. Gardening for birds and other wildlife enables an opportunity for people to experience animals up close, which providing an important habitat in the urban environment.
For more information on which plants are preferred by specific bird species go to: https://www.audubon.org/native-plants
For more information on landscaping for wildlife refer to: https://edis.ifas.ufl.edu/pdffiles/UW/UW17500.pdf
Latest posts by Sheila Dunning
(see all)