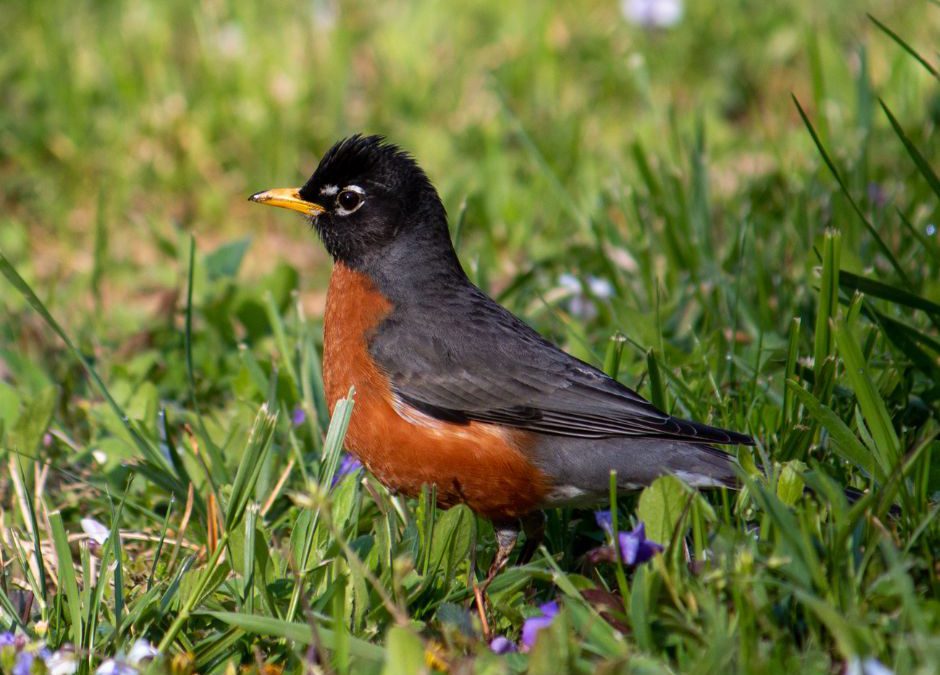 In the southeast it marks the beginning of Fall. The American Robin (Turdus migratorius) is found throughout North America. They spend their spring and summer months in the northern states but as the winter temperatures approach, they migrate to the southern gulf states. This allows them to escape the summer heat which is extremely stressful to them.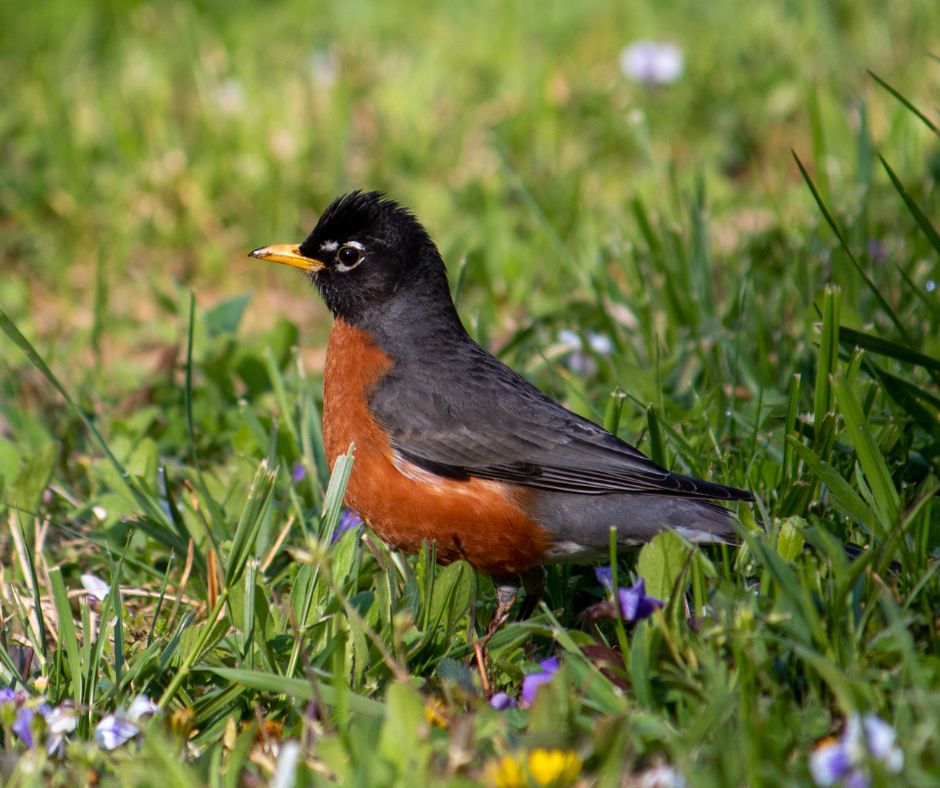 Robins migrate due to the freezing temperatures which harden the ground making it difficult for them to access their main food source, the earthworm. As they migrate, they travel at about 30 to 36 m.p.h. covering anywhere from 100 to 200 miles per day. To navigate their way during migration robins use the angle of the sun in relations to the time of day, this is why they travel during the day.
While robins are excellent migrators, only about 25% of all fledglings will survive the migration, and several adults will fall victim as well.
The head and tail feathers of the male robin are very dark with brighter orange when compared to the females. In the spring the males will migrate back to cooler climates before the females. This has to due with the roles they play in raising their young. The male's job is to find the best territory and defend it. While the females build the nest, lay, and incubate the eggs. The female has no rush to return so she will wait until the thaw has come. If she returns to early to start building, a frost can damage the strength of her nest, which is built from mud.
While robins typically nest in the exact same location every spring in the north, they typically wander in the winter months to different locations from year to year. As our fall temperatures continue to bring a chill, be on the look out for the American Robins as we welcome them to the south this fall. And while they are likely not the same birds we had last fall, they have made their 1000 + mile journey to enjoy our mild winter.
For more information on American Robins visit: https://journeynorth.org/tm/robin/facts_migration.html