Rick joined the University of Florida IFAS extension team in 2012 after 28 years in public education.  He is the Sea Grant Extension Agent in Escambia County and his program focus areas are on estuaries and science literacy.  His primary projects involve training citizen scientists to monitor the bay, management invasive species, coastal wildlife education, and assisting businesses with a marine focus.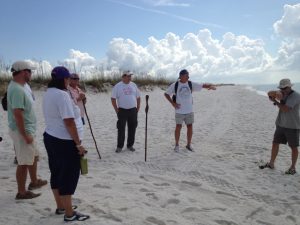 A native of Pensacola, Rick's family had him camping at a very early age, where he developed his love of wildlife and the outdoors.  While in elementary school they bought him is first mask and snorkel.  He was mesmerized by the number of fish and his career path began.  He received his bachelors degree from Troy University where his marine biology courses were at Dauphin Island Sea Lab.  His masters in vertebrate zoology came from the University of Southern Mississippi.  He found his way into the marine education pretty quickly.  He began teaching marine science at a local high school but also taught summers at Dauphin Island Sea Lab for seven years and was an adjunct at Pensacola State College for 15 years. In 1995 he created the Institute of Coastal and Marine Studies program at Washington High School.  This program focuses on high school students interested in a career in marine science and continues today as the Marine Science Academy.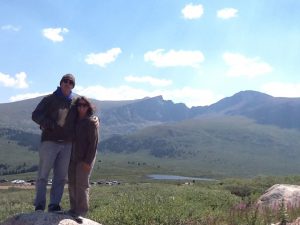 Rick has spent his life in and around the water and, as his parents did, has introduced his kids and grandkids to the outdoors at an early age.  Camping, snorkeling, hiking, paddling, and exploring are frequent weekend haunts of the O'Connor clan.  There is also the annual camping trip out west every July.  He is a member of the national, and regional, Diamondback Terrapin Working Group and the Southeast Partners in Reptile and Amphibian Conservation as well as several working groups within Florida Sea Grant that focus on estuarine issues.
Latest posts by Rick O'Connor
(see all)