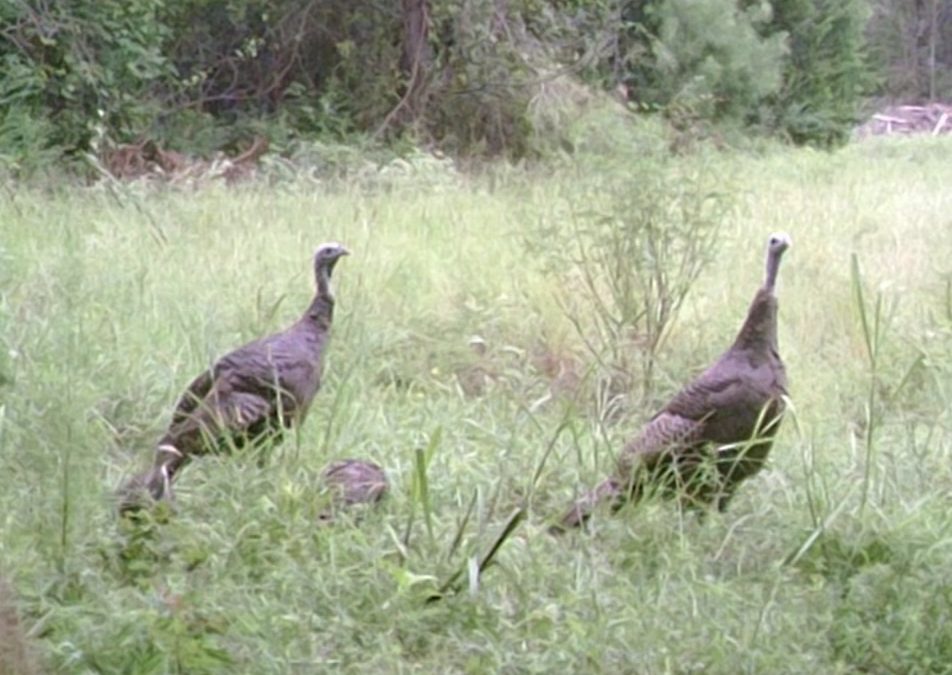 Florida is home to 2 subspecies of the wild turkey, the Eastern and the Osceola.
One might think turkeys in Florida live at the beach. However, Turkeys  prefer forested habitats such as hardwoods, pines, and cypress swamps. Their diet, depending on time of year and habitat, consists of seeds, nuts, fruits, and insects. The breeding season in Florida occurs in the spring, mid-March to April. Males (toms) perform courtship displays by puffing their feathers and gobbling to attract females (hens). 
The eastern turkey is the most common subspecies in the United States. They are found throughout the northern and central regions of the country, and throughout the state of Florida. Eastern turkeys are known for their dark iridescent feathers and their distinctive beard handing from their chest. 
The Osceola, known as the Florida turkey, is a sub species of the wild turkey but is only found in south Florida. They have slightly darker plumage than the Eastern wild turkey and are known for their longer legs and shorter, more rounded wings.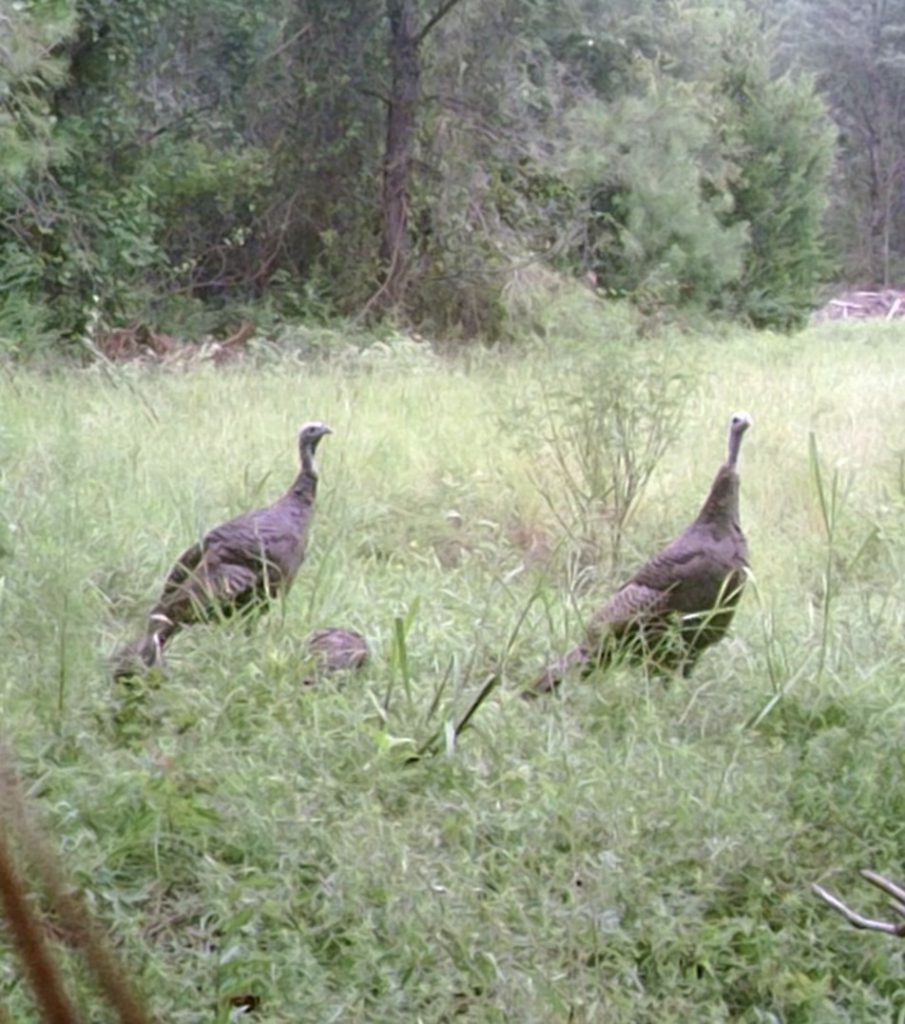 Both subspecies are popular among hunters during the spring hunting season. However, because Osceola's are only found in Florida, the species is highly sought after among  hunters who want to add to their trophy collections, typically to complete the "grand slam." The Grand Slam is the most popular of the National Wild Turkey Federation (NWTF) recognized turkey slams , it consist of harvesting and registering the 4 most common species of turkey Eastern, Osceola, Rio Grande ad Merriam. 
The Florida Fish and Wildlife Conservation Commission (FWC) oversees turkey management in Florida. They ensure healthy and sustainable populations while also providing recreational opportunities based on research and monitoring by doing surveys to estimate population, and studies on turkey behavior, habitat use, and survival. The FWC also provides outreach and education to a variety of hunters ranging from the public and private sector. These topics include habitat management and conservation efforts, as well as predator control, and food plot management.
It is important for hunters to make informed decisions and engage in responsible hunting practices.

Helpful links to learn more: