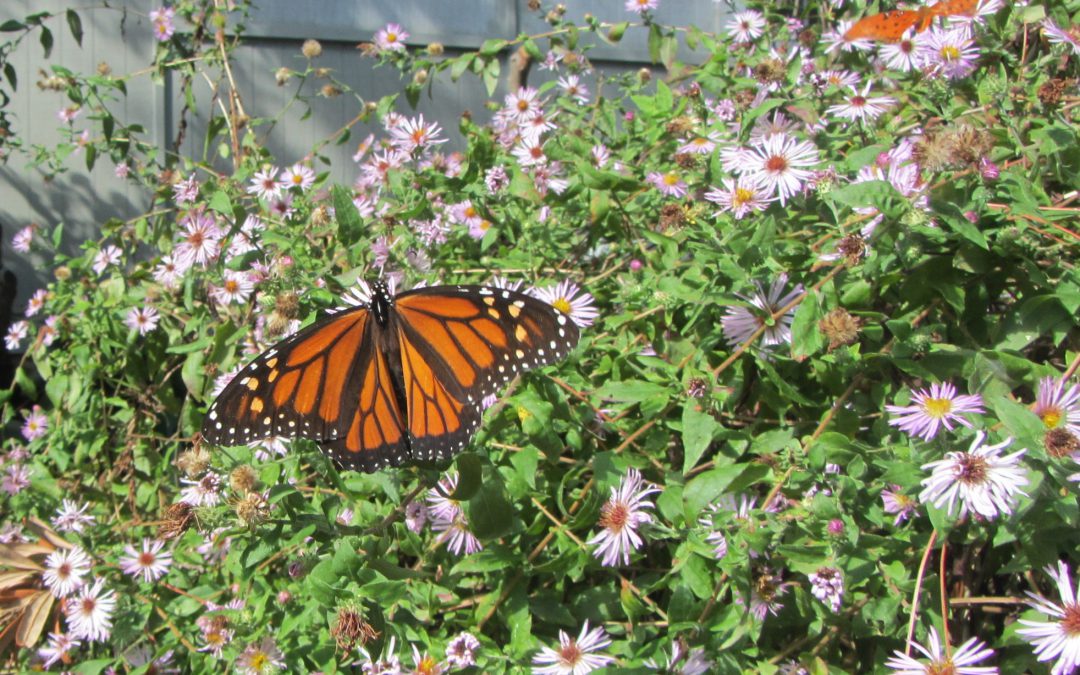 One of the incredible benefits of living in Florida is exposure to the biodiversity of our wildlife population. From ordinary squirrels and mockingbirds to the more exotic panthers and migratory tropical birds, it is rare one can step outside the house without seeing or hearing wildlife of some variety. One of the practices we "preach" here at Extension is to provide habitat for wildlife in our yards and gardens. While cities and neighborhoods are human-centric, we share these spaces with thousands of wild animals, birds, fish, and insects and should always consider them in our actions.
Attracting birds and butterflies are popular pastimes, and Extension faculty can provide a tremendous amount of information on their preferences and food sources. However, a few unsung critters deserve homes and space as well. Just yesterday, I took a call from a gentleman who was excited to discover a small colony of bats roosting in a tree on his property. He was looking for ways to encourage them to stay, because he realized the countless benefits they provide in free insect control. Many people are nervous around bats of because of their unpredictable, irregular night flight pattern and association with scary stories. However, an average Florida bat can eat 1,000 insects a night, keeping pest populations down, reducing mosquito-borne disease, and saving millions of dollars in crop damage.
In our demonstration garden today, I was delighted to walk up on a black racer sunning itself in the grass. These common garden snakes provide valuable pest control of rats and mice, and are not aggressive or venomous. The fear of snakes often comes from the surprise of finding one unexpectedly, so always be alert and observant when outdoors. Respect for these creatures and a basic working knowledge of common venomous and nonvenomous species can go a long way towards calming one's nerves. An excellent resource for snake identification in north Florida is this online guide. Like many snakes, this particular snake had been in tall grass, so it is always wise to be cautious in those areas.
To attract wildlife, learn about their life cycle and food sources, and provide shelter, water, and food for the species you are interested in attracting. Keep in mind that inviting wildlife may also draw their predators, but know that this is part of the larger cycle. Always keep safety in mind, and if necessary keep tall vegetation and deep water to a minimum in play areas frequented by young children. The benefits of providing food and shelter for wildlife are countless for human observers and wildlife alike.