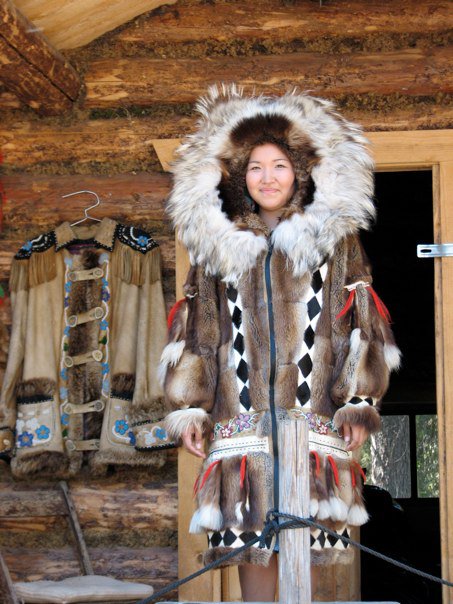 Human beings are an incredibly adaptable species. For countless generations, our ancestors have migrated to the far reaches of the planet to find food and territory. The Inuit people of Alaska adapted to months of freezing weather and darkness by developing techniques for harvesting fish through the ice and making furs from local wildlife. Meanwhile in the remote Andaman Islands, tribal people still subsist on fruit from the prolific rain forest and spearfishing in the Bay of Bengal.
Wildlife have behaved similarly throughout history. Before much of the United States was developed and crisscrossed with roads, large herds of bison grazed the entire mid and mountain west. Until the mid 1960's, the upper Midwest and east coast experienced a tree-based squirrel migration of millions. Overhunting also impacted both of these species. According to the National Wildlife Foundation, monarch butterflies migrating for the winter from the United States to Mexico were down 15% last year due to hurricanes, warmer fall temperatures, and a lack of food sources along their routes. Overall, monarch numbers are down 90% from a peak population 20 years ago.
Recent changes in climate are also becoming a  factor for human and wildlife behavior. I find myself "migrating" into the air conditioning more often in these dog days of August as 110°+ heat indices bear down. The European heat wave this summer resulted in record-breaking temperatures and at least 8 deaths. Many European countries have never needed air conditioning, so homes, public transportation, and vehicles provide no relief from the sweltering heat. Wildlife, by contrast, cannot move indoors.  As the planet warms, some wildlife living in temperate regions may move because their homelands slowly turn subtropical. When this happens, history shows us that humans either "persecute, protect, or ignore" new species, which may result in great success or the downfall of species seeking new habitat.  In addition, biologists have been observing and expecting many tropical species of plants and animals to expand into new, warmer territories, as formerly cold climates heat up and become more suitable for particular species to thrive. Mangroves, for example, are migrating beyond the equator worldwide, while the National Oceanic and Atmospheric Administration (NOAA) Arctic report card has shown that the melting of polar ice caps has literally broken up polar bear habitat, along with reducing populations of grazing herds of caribou and reindeer.
Keep in mind that neither one hot summer nor one cold winter define the pace of climate change. The issue at hand is the long-term change. We find ourselves, in August 2019, having just experienced the hottest July (globally) on record since worldwide recordkeeping began in 1880. Some may see this as a fluke, until we consider that NOAA and NASA data show that 17 of the 18 warmest years have occurred since 2001. The patterns are changing—and as always, we humans must adapt. It is important that our adaptation includes mitigation measures, which can range from reducing energy use to planting more trees. To learn more about changes in worldwide climate and what you can do to make a difference, visit the NOAA site https://www.climate.gov/