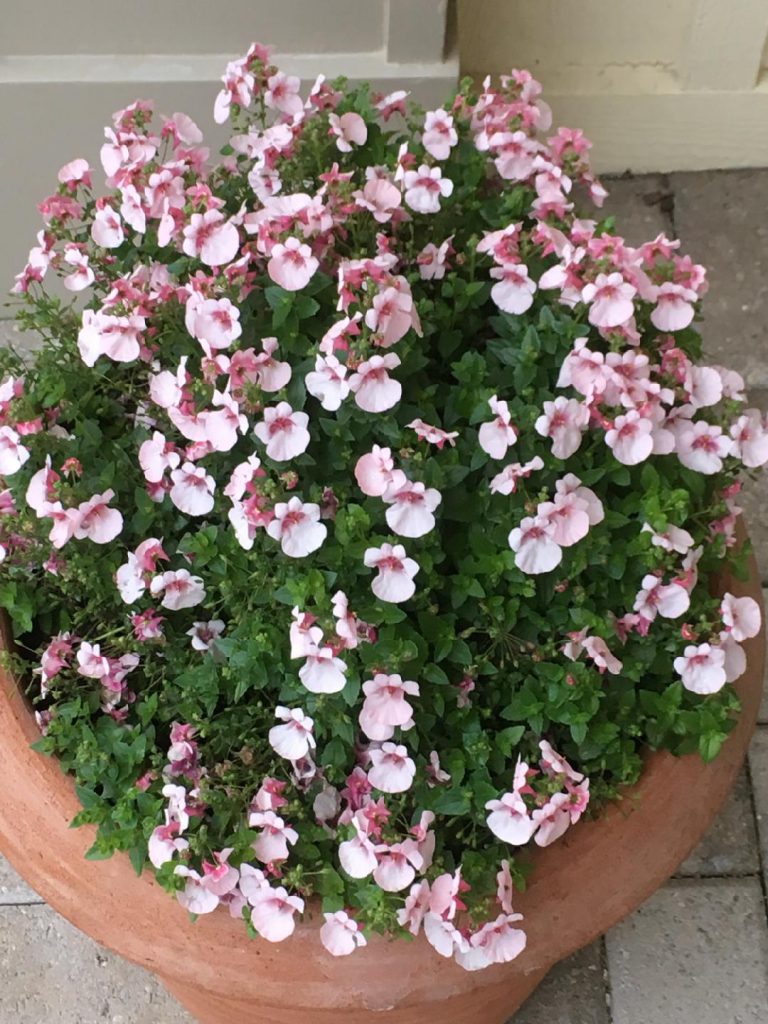 Since 2005, multiple varieties of Diascia have added to the U.S. fall market of winter flowering plants. Its delicate flowers are far from being ordinary though. In the early part of the last century most British gardening encyclopedias listed just one diascia – Diascia barberae – derived from seed collected by Col. J. H. Bowker and sent by Mrs. Barber to Kew Gardens, England, in 1870. Annual and perennial diascias had, of course, already been discovered and classified by several botanists visiting South Africa much earlier. The dainty, little annual, Diascia barberae, is not a very showy flower, but one which will appeal to the true flower lover. The flowers are rosy pink with yellow-green spots in the throat. The flowers are lipped, being related to the Snapdragons, but have two spurs on the lower lips, and are sometimes called twinspur.
It was not until John Kelly was given a plant called Diascia cordata by Edrom Nurseries in 1971 that anything notable happened to diascias again. He took pollen from his Diascia cordata and applied it to one flower of Diascia barberae. Of the nine seeds he obtained, just one was worthy of attention. He named it Diascia 'Ruby Field' (not for the color of the flowers, but for a lady who devoted her live to the long-term care of deprived children). Despite the popularity of this new, hardy hybrid, little more happened with diascias for yet another decade.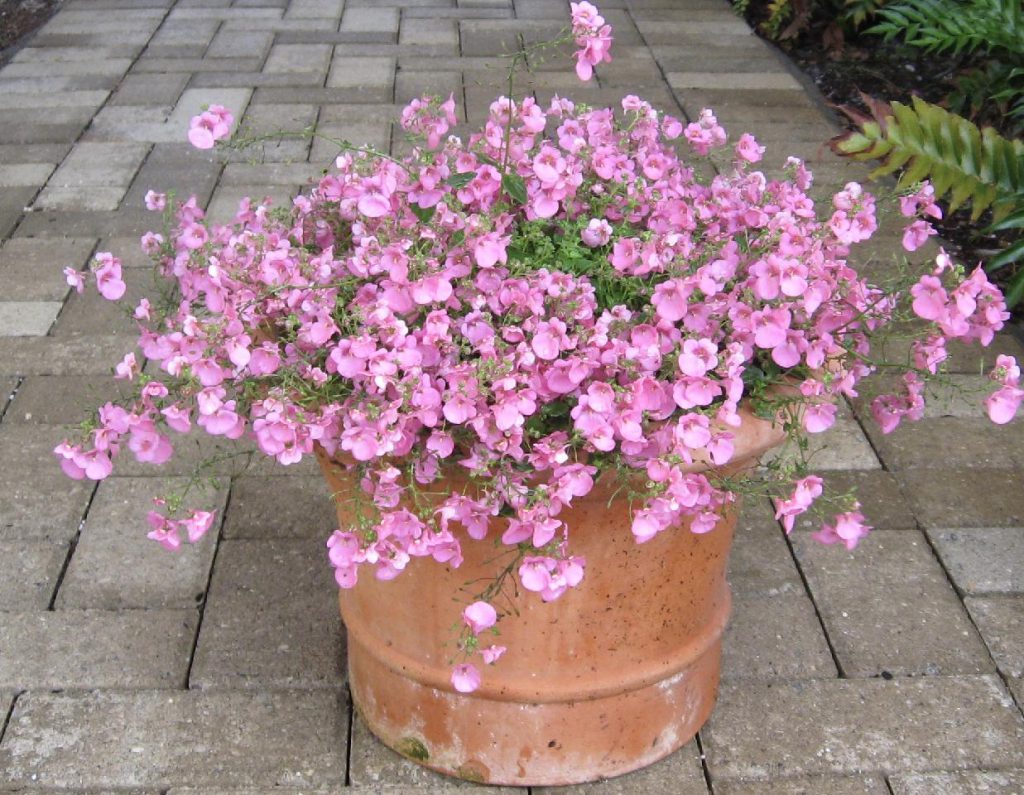 The boom in the diascia trade began only recently. Today's diascia offers larger flowers, larger plants with a more open growth habit and colors ranging from scarlet through salmon and coral into pink. They bloom throughout the cooler weather and may behave as a perennial in warmer sites. But, the uniqueness of their flower structure and ecological role are as fascinating as the flower is beautiful. The common name of twinspur refers to the two downwardly pointing spurs found on the back of the flower. The spurs contain an oil which is collected in the South Africa wild by Rediviva bees. The female bees have unusually long, hairy forelegs that are used to collect the oil to feed her larvae. However, the Greek origin of the Diascia name doesn't refer to the spurs, but rather the two sacs found in the upper part of the corolla. The flower petals help the bees to orientate themselves to the oil glands of the spurs. While North Florida isn't home to the Rediviva bee, we can grow Diascia and it is a wonderful opportunity to show the unique connection insects and plants can have. Look for other specialized flower structures and you will find other animals that fit them perfectly, even within the species found in the Panhandle.
Latest posts by Sheila Dunning
(see all)