Bright color is sometimes hard to come by in landscapes, especially in those areas where not much likes to grow. In particularly sandy areas along our coastlines, it can be a challenge to find plants that can both tolerate extremely dry conditions with heavy salt spray and provide an aesthetic boost. Luckily, there is at least one flower out there that goes above and beyond when it comes to beauty.
Gaillardia pulchella, or blanket flower, Indian blanket flower, firewheel, or sundance is a relatively low growing (up to 1.5 feet tall) plant that favors conditions that would make most plants wither. It grows as an annual or short-lived perennial and though it goes dormant in the winter, during warm weather, it's bright and colorful! It is native to the United States, but probably never spread farther east than Texas until assisted by humans. It grows well throughout Florida, and can often be seen along roadsides.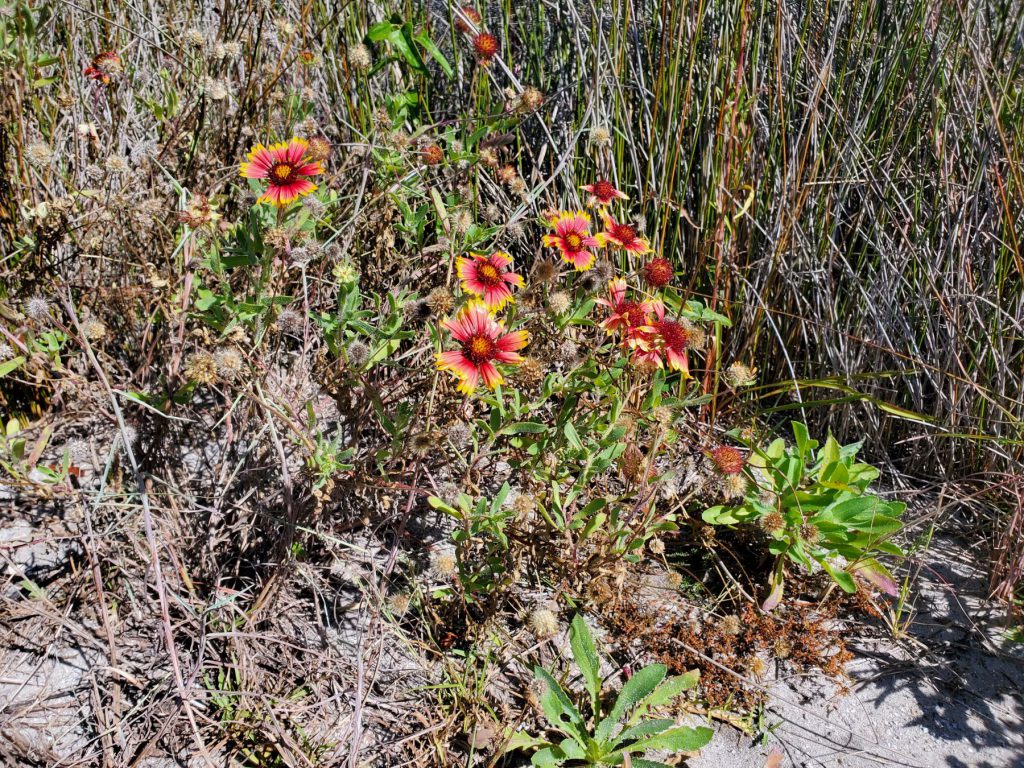 Spreading to around two feet wide, each individual plant may not blanket the ground, but it readily produces seed which is easy to germinate. Flowers are produced throughout the growing season. Varieties are available with different appearances, though all tend to be some combination of bright yellow and dusky red. The blossoms can be used as cut flowers, or left in the landscape to attract pollinators.
Blanket flower prefers well-drained soil, even growing out into beach dunes. As stated previously, it may be propagated easily by seed; either let dried seed heads remain on the plant long enough to drop seeds or harvest them to plant elsewhere. Sow seeds in the spring and enjoy low-maintenance color for months after!
For more information, try our EDIS publication on blanket flower: https://edis.ifas.ufl.edu/publication/FP216 or the Florida Native Plant Society's page here: https://www.fnps.org/plant/gaillardia-pulchella
Latest posts by Evan Anderson
(see all)