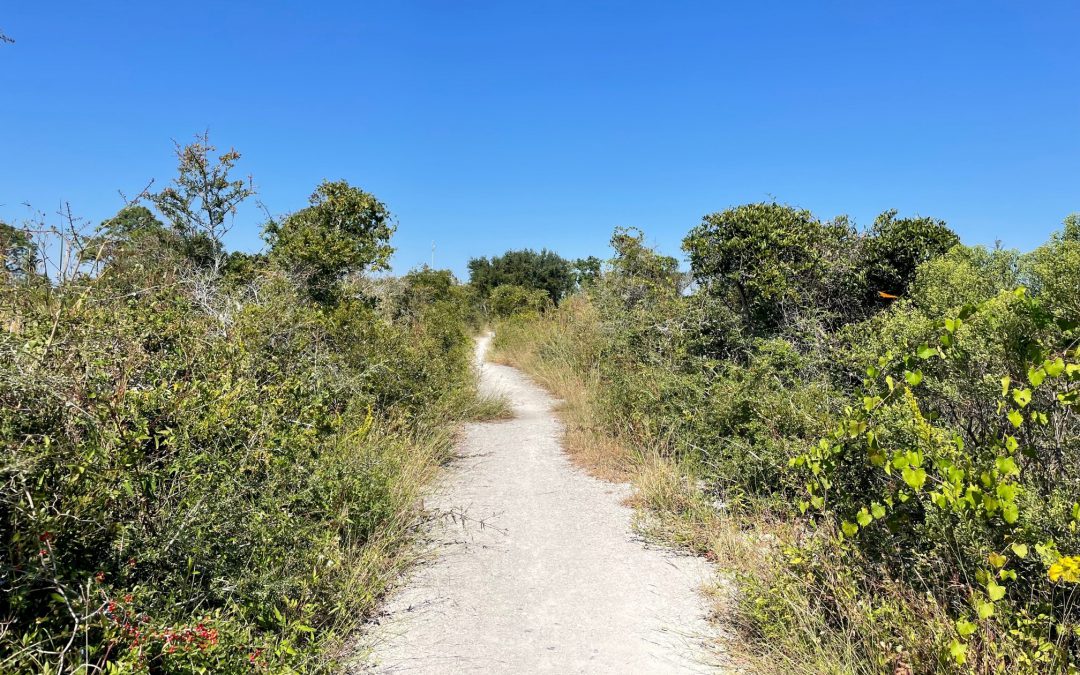 Most of us are familiar with the Appalachian Trail, the popular hiking route that follows the mountains from Maine for nearly 2,200 miles to north Georgia. But did you know you could set off from Fort Pickens at Pensacola Beach and follow the Florida Trail for over 1,100 miles, all the way to Big Cypress in the Everglades?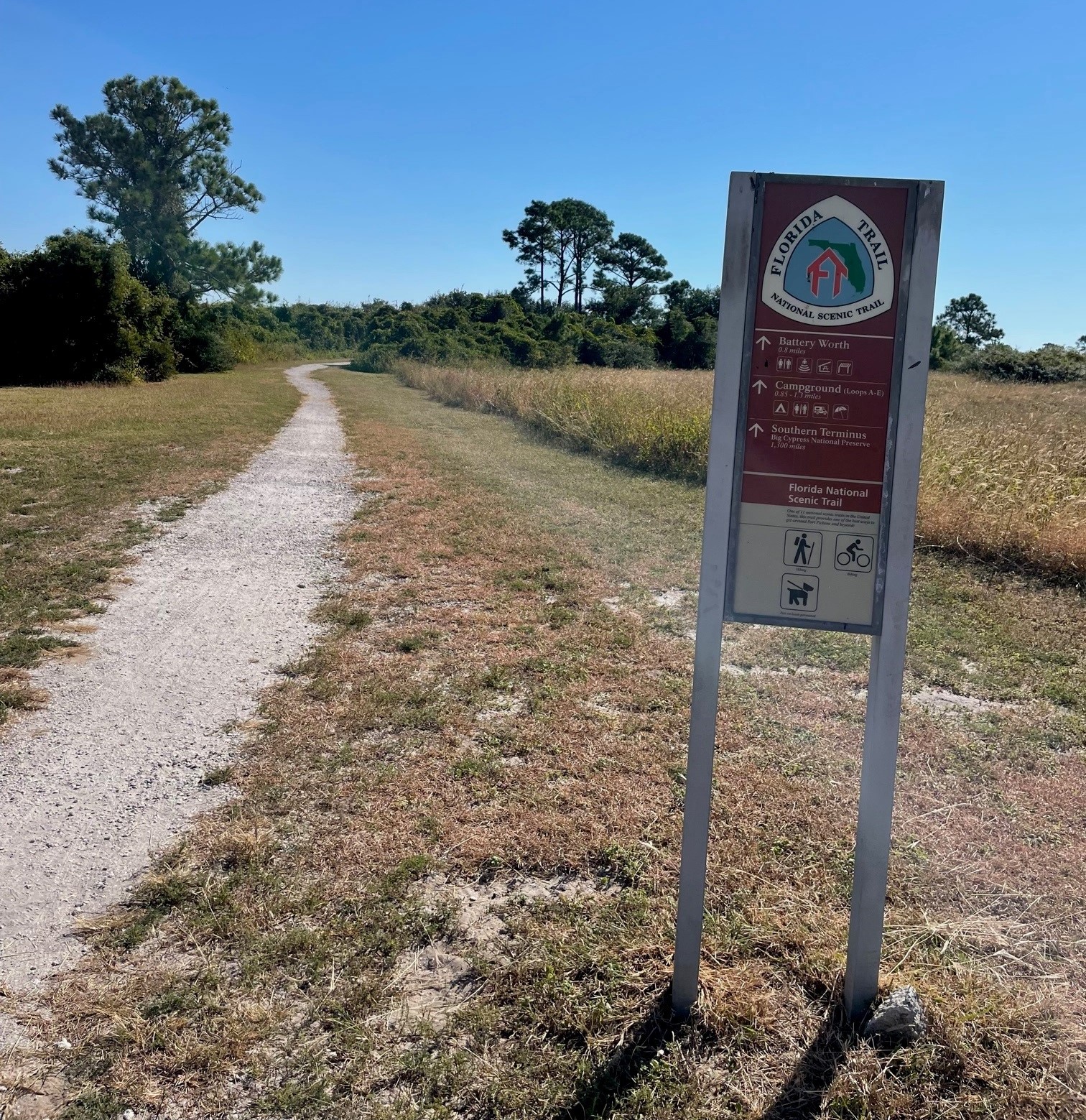 Inspired by the Appalachian Trail in the 1960's, Florida Trail Association founder James Kern started gathering support and planning a route for a Florida trail that would take a trekker through nearly the entire length of the state. By 1983, the Association's efforts resulted in recognition as a National Scenic Trail, with the path currently winding through the property of over a hundred land management partners. Some stretches of the trail are designated for biking or horseback riding, but the vast majority are intended for foot traffic only. A through-hike of the Florida Trail can be challenging, as the weather, water, and insects can be more intense in our climate than cooler areas. Dozens of people complete the journey every year, and the trail is gaining in popularity. In 2020 and 2021, fewer than 20 individuals were certified as through-hikers. However, last year 47 individuals signed the end-to-end hiker roster online, complete with their "trail name" and hometown. Many hikers are Floridians, but more than half the roster included people from other regions of the United States, and even a couple from Germany.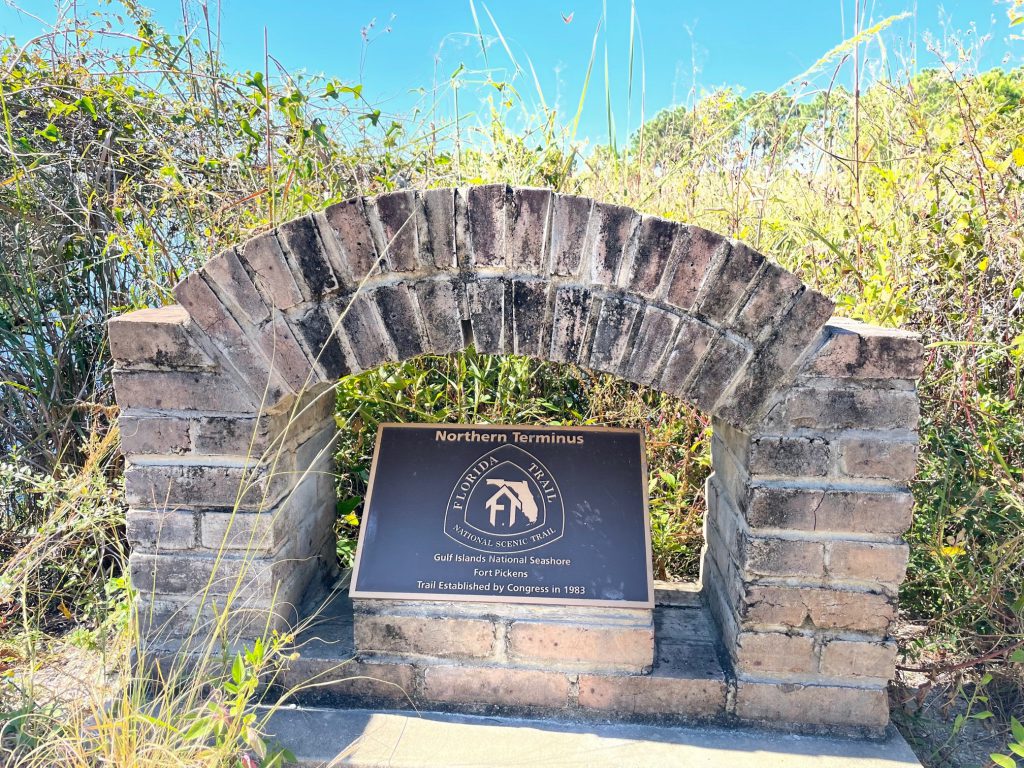 At the northern terminus of the trail adjacent to Ft. Pickens, hikers will experience a relatively flat, sandy path along the dunes. A bridge crosses a small freshwater pond, then the trail leads to shadier secondary dunes. On a hike this past October, I saw plenty of blooming fall wildflowers, a turtle, a frog, and numerous birds. The Blackwater Side Trail along Blackwater River State Park and Forest consists of a totally different ecosystem, with 48 miles of shady and hillier terrain. This particular stretch connects with the Alabama Trail, which is still being linked together but aims to run the entire north-south length of the state. According to those who have hiked the whole Florida Trail, the most challenging sections include mucky soil through Big Cypress and rocky, uneven limestone and grasses in south Florida. There are plenty of interesting sights and potential hazards, from alligators and black bears to flooded trail routes and pop-up thunderstorms. But the rewards are vast, too, like having the whole trail to yourself most of the time, with opportunities to see rare panthers and a 2,000-year-old cypress tree. Interested hikers can reach out to the Florida Trail Association's Western Gate, Choctawhatchee, or Panhandle Chapters if you have questions, (including local member Helen Wigersma). These groups help maintain sections of the trail and are a wealth of information. If you're up for a new adventure this year, you can start a real one right here in our backyard.