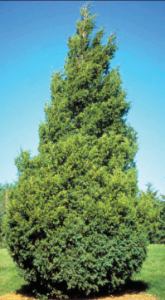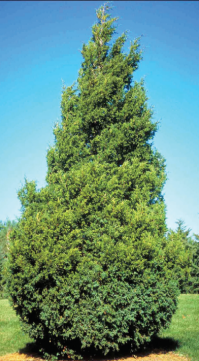 Throughout history the evergreen tree has been a symbol of life. "Not only green when summer's here, but also when it's cold and dreary" as the Christmas carol "O Tannenbaum" says. After such devastating tree losses in the Panhandle this year, this winter is a prime time for installing more native evergreens.
While supporting the cut Christmas tree industry does create jobs and puts money into local economics, every few years considering adding to the urban forest by purchasing a living tree. Native evergreen trees such as Redcedar make a nice Christmas tree that can be planted following the holidays. The dense growth and attractive foliage make Redcedar a favorite for windbreaks, screens and wildlife cover. The heavy berry production provides a favorite food source for migrating Cedar Waxwing birds. Its high salt-tolerance makes it ideal for coastal locations. Their natural pyramidal-shape creates the traditional Christmas tree form, but can be easily pruned as a street tree.
Two species, Juniperus virginiana and Juniperus silicicola are native to Northwest Florida. Many botanists do not separate the two, but as they mature, Juniperus silicicola takes on a softer, more informal look. For those interested in creating a different look, maybe a Holly (Ilex,sp.) or Magnolia with full-to-the-ground branches could be your Christmas tree.
When planning for using a live Christmas tree there are a few things to consider. The tree needs sunlight, so restrict its inside time to less than a week. Make sure there is a catch basin for water under the tree, but never allow water to remain in the tray and don't add fertilizer. Locate your tree in the coolest part of the room and away from heating ducts and fireplaces. After Christmas, install the new tree in an open, sunny part of the yard. After a few years you will be able to admire the living fence with all the wonderful memories of many years of holiday celebrations. Don't forget to watch for the Cedar Waxwings in the Redcedar.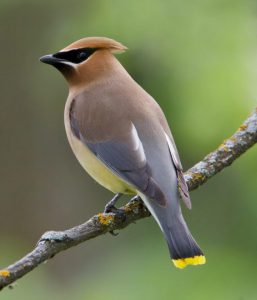 Latest posts by Sheila Dunning
(see all)