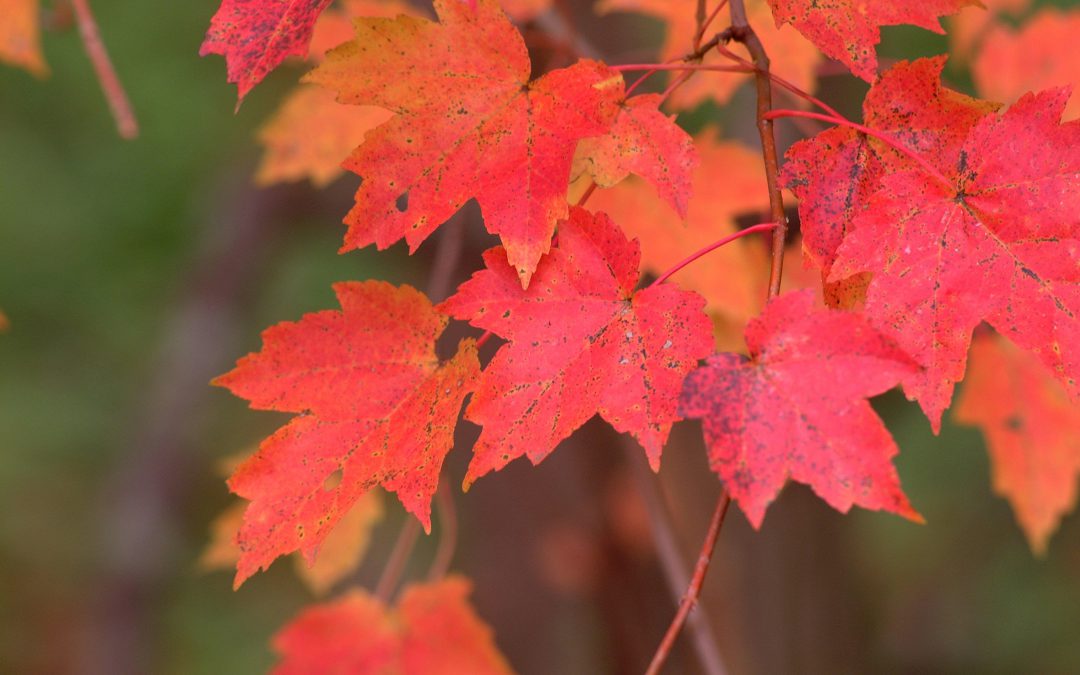 Fall color and leaf peeping is usually the last thing people think of on the Gulf Coast. Indeed, most people bemoan our lack of fall foliage and do not realize that if you know where to look beautiful fall vistas can still be seen. When the rest of the country has dropped leaves and past peak foliage our local scene is getting to the best show. Fall is a slow process here on the Gulf Coast and the area is the last to see the peak fall color. Here it is more like early winter color. The several weeks around Thanksgiving are some of the best times to see what our local deciduous hardwood trees have to offer. In a region dominated by pines and evergreen hardwoods the shows are few and far between. While our local forests don't put on the spectacular shows that the Appalachian and Northeast hardwood forests do, it doesn't mean we don't have anything to offer. If you are looking for a local show you will need to know where to find areas with trees that turn the orange, gold, and red you hope to see.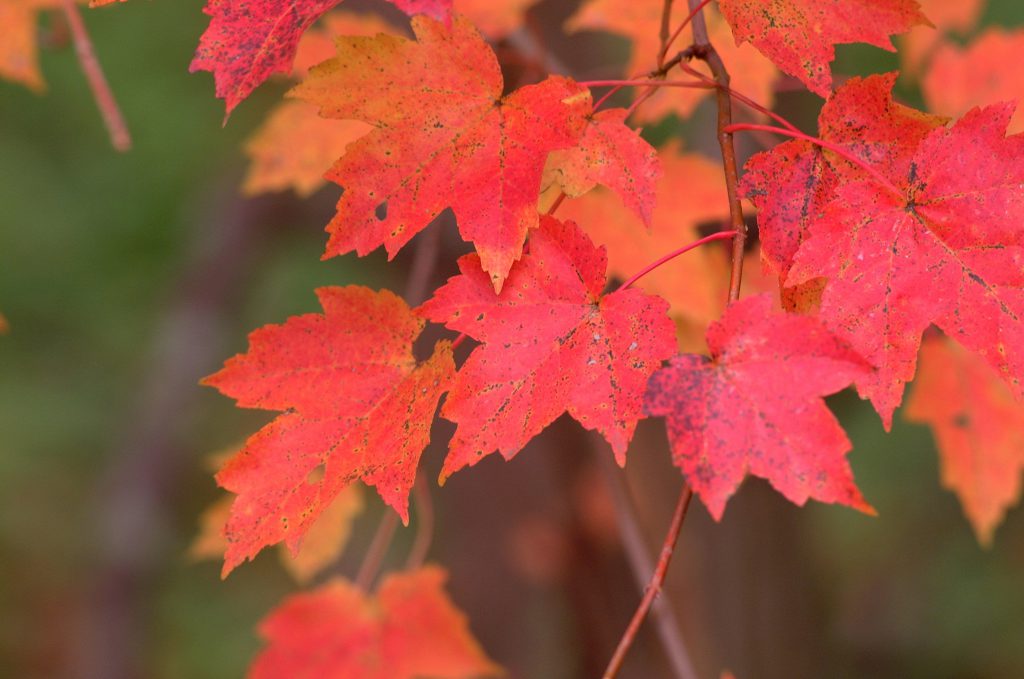 Trees with leaves that change colors are called deciduous, meaning that they drop their leaves each year during winter dormancy. Only these deciduous trees put on a show in the fall and early winter, and not all of these are hardwoods. While rare some conifers are deciduous as well, and our local bald and pond cypress are conifers that are deciduous. Conversely, we have evergreen and semi-evergreen hardwoods here like live oak, southern magnolia, and laurel oak. Evergreen versus deciduous is actually a tree's way of adapting to climate characteristics. Evergreen trees photosynthesize year-round while deciduous trees store energy and shut down through the winter by shedding their leaves. It is this shutdown of photosynthesis and chlorophyll in the leaves that produces fall color and leaf drop. Chlorophyll is the compound in leaves responsible for photosynthesis and for the green color we see most of the year. When deciduous trees go dormant the chlorophyll is pulled out of the leaves as the trees prepare for winter dormancy. But Chlorophyll is not the only compound in leaves, and the other compounds that are left behind produce the color we see each fall. Carotenoids, particularly beta-carotene, produce the oranges; while anthocyanins produce reds and flavonoids produce yellows. The amount of these compounds in a leaf result in the colors we see. The change is triggered by environmental signals, particularly temperature. Temperatures need to dip at least into the 50 degree range regularly before changes occur. Given our variable weather pattern here on the gulf coast that means it is hard to predict the exact date when leave color will start and peak. It also means trees change slowly and often do not produce the drastic change seen to the north. The good side of this is we get to enjoy fall color much longer into early winter. This is the last region of the country where you can observe the annual leaf color show.
To enjoy leaf color, you need to know where to look here and what to look for. The best areas are river basins and wetlands as those areas have the largest concentration of deciduous trees. Swamps of cypress and mixed hardwoods can put on quite a show. Bottomland hardwood forests in river floodplains usually have the best show and turn early. Uplands are not out of the question either, while they typically are dominated by mostly pines in our region scattered oak, sweet gum, and hickory give splashes of color. On sandhills turkey oak can turn a deep red and usually is one of the later trees to turn. As the upland grasses go dormant for the winter, they can also provide a splash of landscape color. If you know where to look some of our parks and natural areas across the Panhandle provide excellent spots to see leaf color.
The Apalachicola Basin provides some of the best scenic vistas available where foliage color turns. The bottomland and mixed pine hardwood forests of the bluff lands make beautiful areas to explore in fall and early winter. Torreya State Park and Three Rivers State Park are both excellent areas to explore when looking for leaf color in the Eastern Panhandle. In the Central Panhandle Falling Waters and Florida Caverns State Parks are great areas to visit. In the Western Panhandle Blackwater State Park, Blackwater State Forest, and parks along the Choctawhatchee River provide good leaf color. A scenic drive along rural highways is a great way to see color as well, with areas close to the state line being particularly good for a nice early winter drive. Get out and see the last of fall colors while they last, in a week or so they will be gone until next year.