There is a term that all oyster farmers dislike, it is almost like that one villain from a famous book/movie series where they shouldn't say his name. That term is "unexplained spring/summer mortality" and it has been a growing issue along with the expansion of oyster farming throughout the southeast. While the art of oyster farming has been around since the time of the Romans, it is a relatively new venture here in the Gulf of Mexico, and Florida is home to over one hundred oyster farms. These farms are meticulously cared for by the oyster farm crew, with many different anti-fouling techniques and biosecurity measures in practice to provide the customer with a safe, clean product that you can consume even in the months without an R (another article on that coming later). Each year, farm managers can expect a 10-30% mortality event during the transition from winter into spring/summer, hence the term "unexplained spring/summer mortality." Researchers and scientists from all over the southeast have been actively working to find a cause for this phenomenon, but the answer has been hard to find.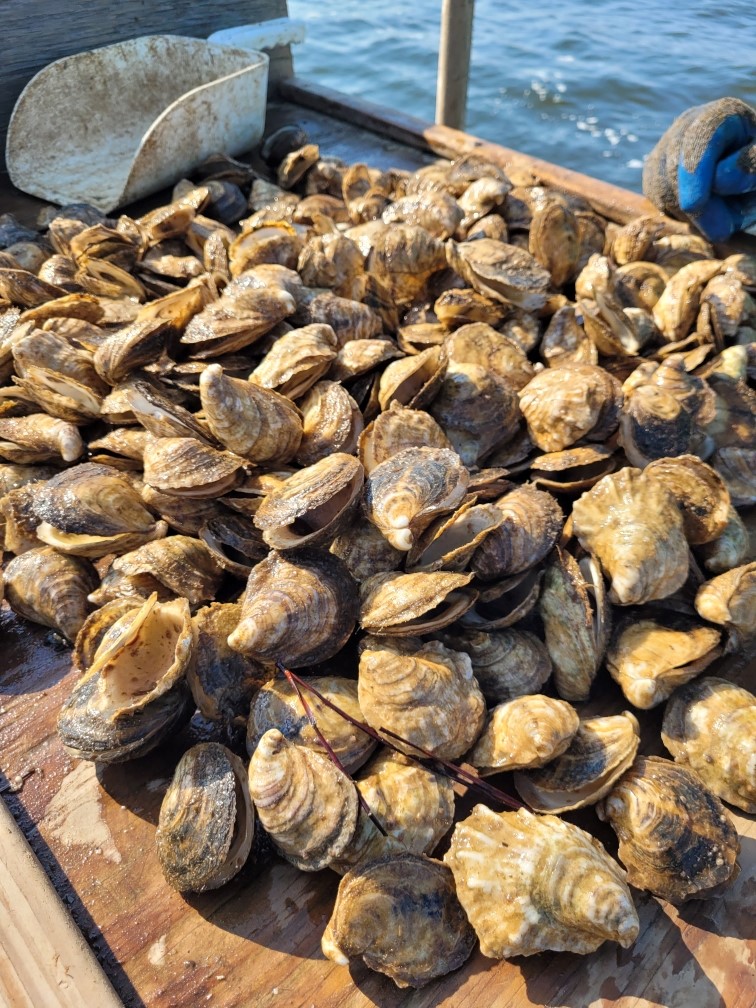 Our Pensacola Bay has been a hotbed for oysters lately; The Nature Conservancy recently constructed 33 oyster beds along Escribano Point in East Bay, the establishment of the Pensacola & Perdido Bay Estuary Program, acquisition of a $23 million restoration grant with $ 10 million towards 1,482 acres of oyster restoration, and the establishment of oyster farms and hatcheries. In Pensacola Bay, there are currently 5 oyster farms in operation, one of those farms being a family-owned and operated Grayson Bay Oyster Company. Brandon Smith has been managing the business and farm for over 4 years now and has experienced mortality events during those prime spring/summer months. In recent years, they have experienced mortality events ranging from minimal to what many would consider "catastrophic," and reports from around Florida and the Southeast convey a similar message. Concerned for not only the future of his family farm, but other oyster farms in the Southeast, he has been working with the most experienced institutions and groups in 2022 to possibly get an answer on his and other local "unexplained mortality events." Each road led to the same answer of "we aren't quite sure," but this didn't deter Smith or other the farmers who are dealing with similar issues.
In 2023, Smith was invited to participate in a Florida-Wide program to track water quality on their farm. This project, led by Florida Sea Grant's Leslie Sturmer from the Nature Coast Biological Station in Cedar Key, Florida, hopes to shed some light on the changes in water quality during the transition from winter to spring and spring to summer. Water samples have also been taken weekly to preserve plankton abundance and the presence of any harmful algae if a mortality event does occur. With the hottest July on record occurring in 2023, temperature could play a role in mortality events, and now researchers are equipped with the right tools and open lines of communication to possibly find a solution to the problem.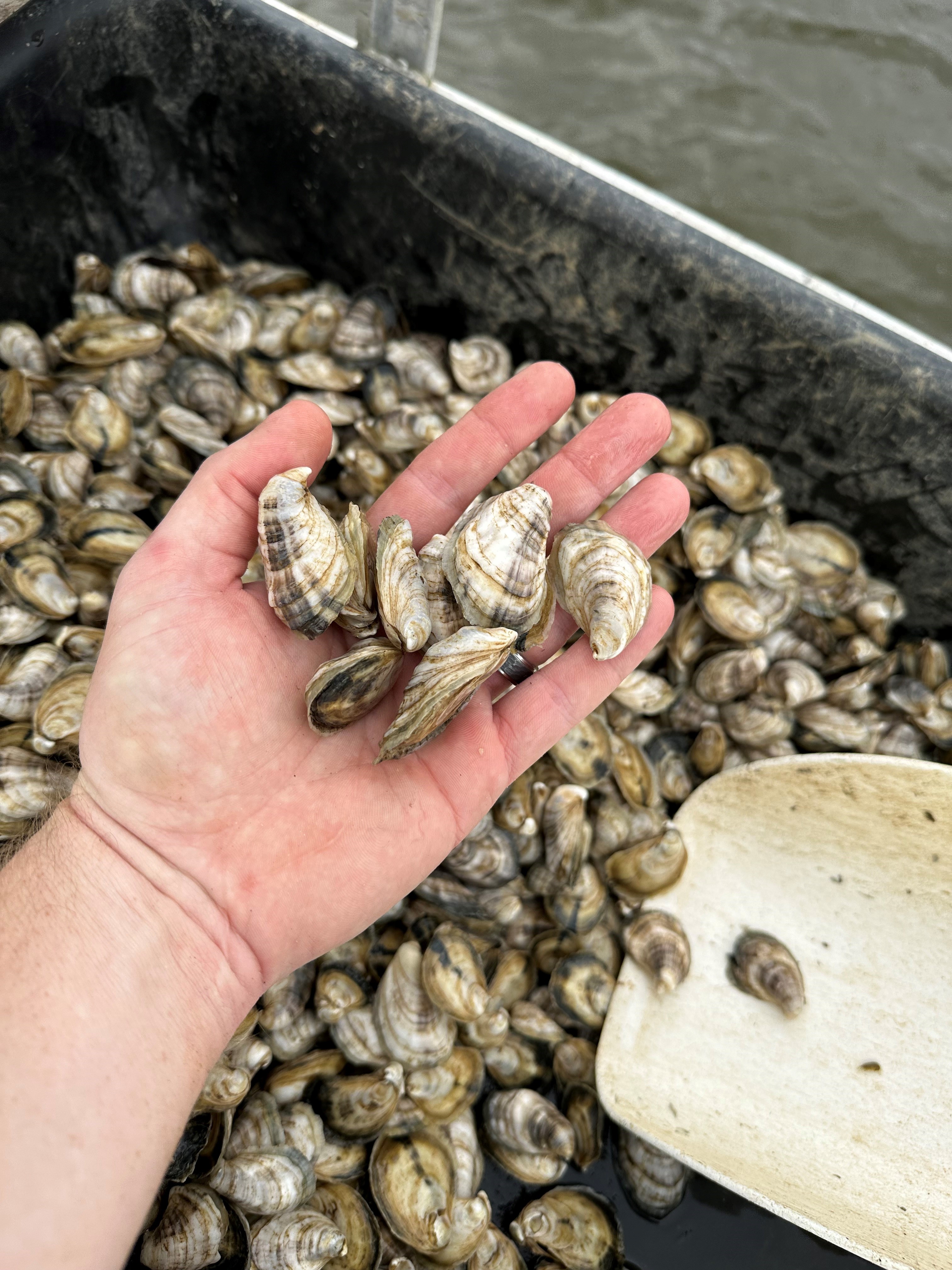 As with traditional farming on land, oyster farming takes a mentally strong individual with an incredible work ethic and the ability to adapt to change. The Southeast has a resilient system of oyster farmers who display these traits and continue to put their noses down and "plant" seed every year for the continuation of a growing yet small industry, even through the hardest of trials and tribulations. Through collaboration with local and state institutions, stakeholders, programs, and citizens, oyster farmers are hopeful that they can solve this "unexplained mortality event" and help develop resilient farming techniques. An important message is local farms that have environmental and economic impacts cannot exist without the support of their community.
If you're interested in tracking water quality on select farms, including Grayson Bay Oyster Company, the website is https://shellfish.ifas.ufl.edu/farms-2023/ and it is updated monthly.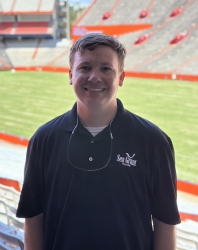 Latest posts by Thomas Derbes II
(see all)