October has been designated as Coastal Dune Lake Appreciation month by Walton County government. Walton County is home to 15 named coastal dune lakes along 26 miles of coastline. These lakes are a unique geographical feature and are only found in a few places in the world including Madagascar, Australia, New Zealand, Oregon, and here in Walton County.
A coastal dune lake is defined as a shallow, irregularly shaped or elliptic depressions occurring in coastal communities that share an intermittent connection with the Gulf of Mexico through which freshwater and saltwater is exchanged.  They are generally permanent water bodies, although water levels may fluctuate substantially.  Typically identified as lentic water bodies without significant surface inflows or outflows, the water in a dune lake is largely derived from lateral ground water seepage through the surrounding well-drained coastal sands.  Storms occasionally provide large inputs of salt water and salinities vary dramatically over the long term.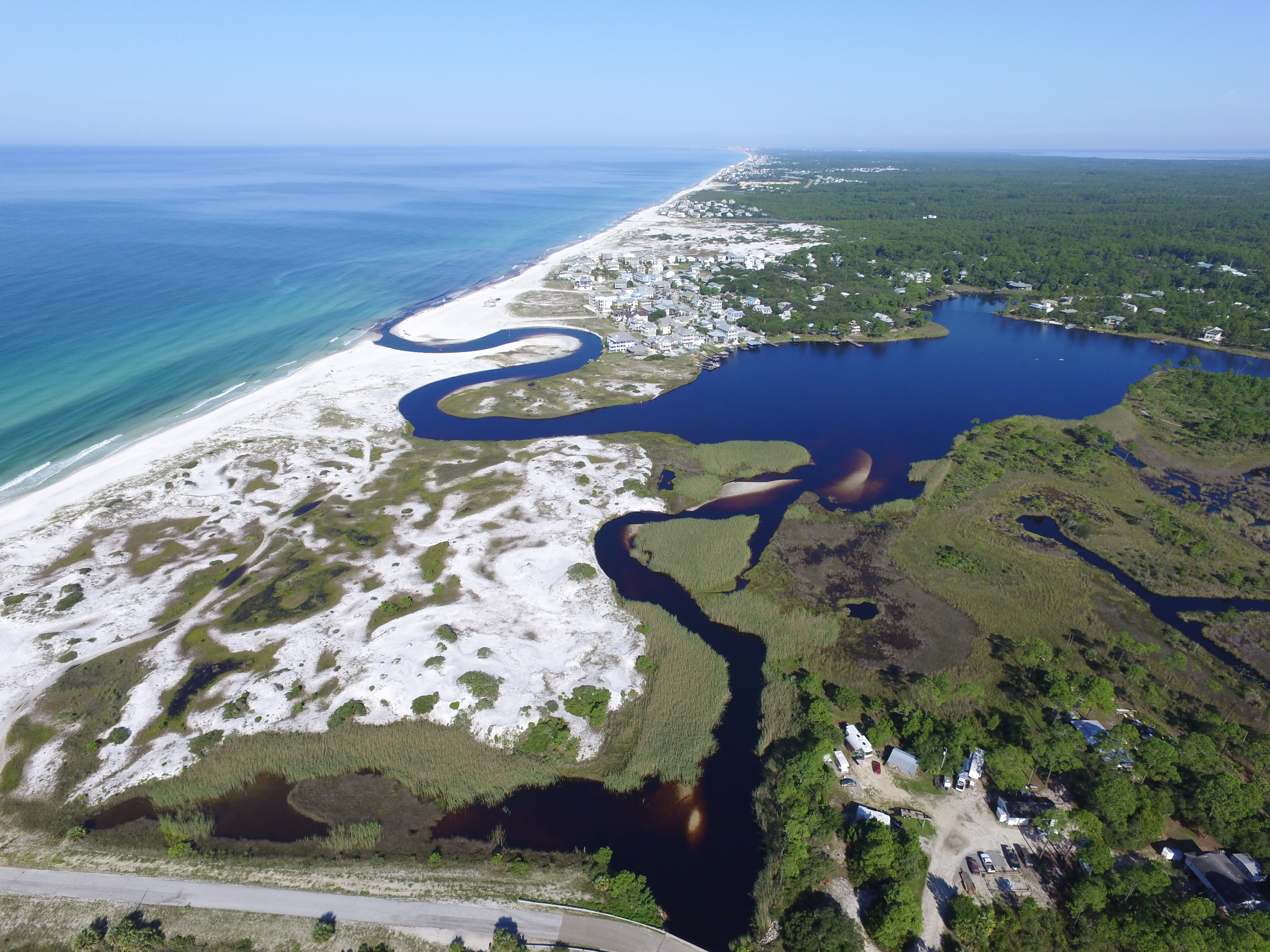 Our coastal dune lakes are even more unique because they share an intermittent connection with the Gulf of Mexico, referred to as an "outfall", which aides in natural flood control allowing the lake water to pour into the Gulf as needed. The lake water is fed by streams, groundwater seepage, rain, and storm surge. Each individual lake's outfall and chemistry is different. Water conditions between lakes can vary greatly, from completely fresh to significantly saline.
A variety of different plant and animal species can be found among the lakes.   Both freshwater and saltwater species can exist in this unique habitat.  Some of the plant species include: rushes (Juncus spp.), sedges (Cyperus spp.), marshpennywort (Hydrocotyle umbellata), cattails (Typha spp.), sawgrass (Cladium jamaicense), waterlilies (Nymphaea spp.), watershield (Brasenia schreberi), royal fern (Osmunda regalis var. spectabilis), rosy camphorweed (Pluchea spp.), marshelder (Iva frutescens), groundsel tree (Baccharis halimifolia), and black willow (Salix nigra).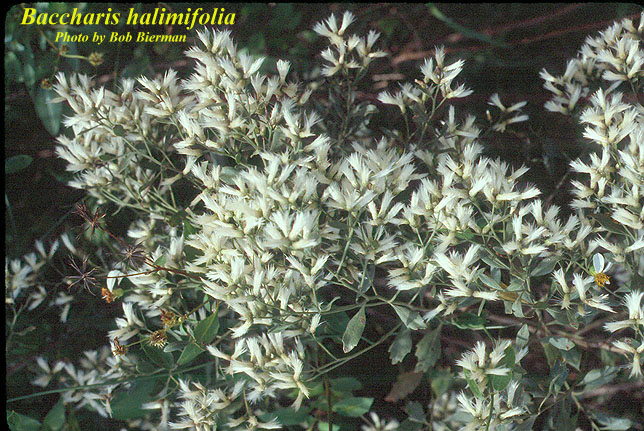 Some of the animal species that can be found include: western mosquitofish (Gambusia affinis), sailfin molly (Poecilia latipinna), American alligator (Alligator mississippiensis), eastern mud turtle (Kinosternon subrubrum), saltmarsh snake (Nerodia clarkii ssp.), little blue heron (Egretta caerulea), American coot (Fulica americana), and North American river otter (Lutra canadensis). Many marine species co-exist with freshwater species due to the change in salinity within the column of water.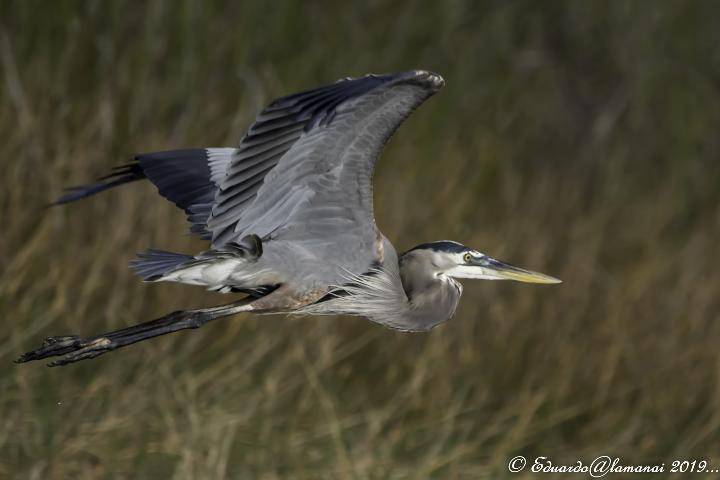 The University of Florida/IFAS Extension faculty are reintroducing their acclaimed "Panhandle Outdoors LIVE!" series. Come celebrate Coastal Dune Lake Appreciation month as our team provides a guided walking tour of the nature trail surrounding Western Lake in Grayton Beach State Park. Join local County Extension Agents to learn more about our globally rare coastal dune lakes, their history, surrounding ecosystems, and local protections. Walk the nature trail through coastal habitats including maritime hammocks, coastal scrub, salt marsh wetlands, and coastal forest. A tour is available October 19th.
The tour is $10.00 (plus tax) and you can register on Eventbrite (see link below). Admission into the park is an additional $5.00 per vehicle, so carpooling is encouraged. We will meet at the beach pavilion (restroom facilities available) at 8:45 am with a lecture and tour start time of 9:00 am sharp. The nature trail is approximately one mile long, through some sandy dunes (can be challenging to walk in), on hard-packed trails, and sometimes soggy forests. Wear appropriate footwear and bring water. Hat, sunscreen, camera, binoculars are optional. Tour is approximately 2 hours. Tour may be cancelled in the event of bad weather.
Register here on Eventbrite: https://www.eventbrite.com/e/panhandle-outdoor-live-coastal-dune-lake-lecture-and-nature-trail-tour-tickets-419061633627
Latest posts by Sheila Dunning
(see all)