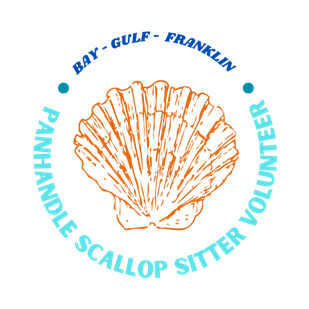 Become a Scallop Sitter!
The Florida Fish & Wildlife Conservation Commission and UF/IFAS Extension – Florida Sea Grant have partnered to implement an innovative community-driven effort to restore scallop populations, and we need your help! "Scallop Sitter" volunteers are trained to assist in Bay, Gulf and Franklin Counties. The goal of the program is to increase scallop populations in our local bays. Scallop sitters help reintroduce scallops into suitable areas from which they have disappeared.
Volunteers manage predator exclusion cages of scallops, which are either placed in the bay or by a dock. The cages provide a safe environment for the scallops to live and reproduce, and in turn repopulate the bays. Volunteers make monthly visits from June until December to their assigned cages where they clean scallops (algal and barnacles can attach), check mortality rate and collect salinity data that helps us determine restoration goals and success in targeted areas.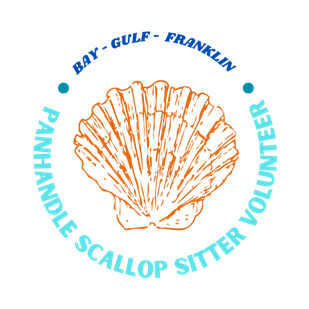 Register here: https://2023_Scallop_Sitter_Volunteers.eventbrite.com
Next Steps:
1. Click on the "reserve a spot" to select the county you are participating in.*You must provide your name, contact information and date of birth to secure an FWC permit for your cage!
2. You will be sent a registration survey via email (closer to the scallops, cage & supply pickup date or you may fill out a survey onsite) , view the virtual training link: https://myfwc.com/research/saltwater/mollusc/bay-scallops/sign-up/
and you'll receive an invite to our Panhandle Scallop Sitter Facebook Group.
DEADLINE for steps 1 & 2 are May 25th!
3. Pick up your scallops, cage & supplies!
Pickup Information (all times local)
St. George Sound Volunteers
Date: Thursday, June 1st
Time: 10:00 AM – 1:00 PM
Location: FSU Coastal & Marine Lab (across the canal – see road signage)
3618 US-98, St. Teresa, FL 32358
St. Joseph Bay Volunteers
Date: Thursday, June 8th
Time: 10:00 – 1:00 PM
Location: St. Joseph Bay State Buffer Preserve Lodge
3915 State Road 30-A, Port St. Joe, FL 32456
St. Andrew Bay Volunteers
Date: Thursday, June 16th
Time: 10:00 AM – 1:00 PM
*We know issues happen from time to time with scallop populations. It's a bummer. If you loose a significant amount of scallops early in this year's program, we will do our best to accommodate our volunteers with a "second wave" scallop stocking event in August. Also, looking for other ways to help our program? We plan to offer cage building workshops in the fall, stay tuned!