During these unusual times, the Gardening in the Panhandle Team has been working to bring you quality remote content through this online newsletter. In that vein, we have developed some new educational programming for our loyal readers.
We are providing one hour "Gardening in the Panhandle LIVE!" sessions on Zoom. These will occur during lunch hour, from 12:00 to 1:00 CDT. They will also be hosted on the Gardening in the Panhandle Facebook page and recorded if you can't participate live. So, whether you are at home or work, bring your lunch up to your desk (or smart device) and enjoy Gardening in the Panhandle Live!
Click on the topic below to pre-register and submit your questions one week in advance.
Archived videos with closed captioning are linked to topics about one week after event airs.
The schedule follows below:
| | | | |
| --- | --- | --- | --- |
| Date | Topic | Panelists | 12-1pm CDT |
| May 28 | Vegetables Gardening | Matt Lollar, Evan Anderson, Matt Orwat | |
| June 11 | Lawn and Turfgrass | Larry Williams, Daniel Leonard, Beth Bolles, Daniel Leonard | |
| June 25 | Ornamental & Landscape | Sheila Dunning, Matt Lollar, Stephen Greer, Matt Orwat | |
| July 9 | Butterfly Gardening | Mary Salinas, Julie McConnell, Beth Bolles | |
| July 23 | Prepping for the Fall Garden | Matt Lollar, Danielle Sprague, Molly Jameson | |
| August 6 | Open Ended Q&A | Mary Salinas, Evan Anderson, Beth Bolles, Matt Orwat | |
| August 20 | Gardening for Pollinators | Dr. Gary Knox, Mark Tancig, Mary Salinas, Heather Kalaman | |
| September 10 | Fruiting Trees and Shrubs | Dr. Xavier Martini, Danielle Sprague, Trevor Hylton | |
| September 24 | Gardening in Florida Soils | Ray Bodrey, Matt Lollar, Pat Williams, Mark Tancig | |
| October 1 | Planting Trees and Shrubs | Larry Williams, Ray Bodrey, Beth Bolles, Stephen Greer | |
| October 15 | Cool Season Gardening/Cold Protection | Mary Salinas, Matt Lollar, Larry Williams | |
| October 29 | Landscape Pests (insect & disease) | Danielle Sprague, Matt Orwat, Evan Anderson, Dr. Adam Dale | |
| November 12 | Selection and Care of Holiday Plants | Matt Orwat, Larry Williams, Sheila Dunning, Stephen Greer | |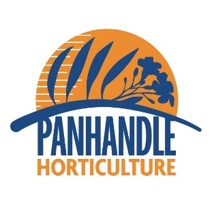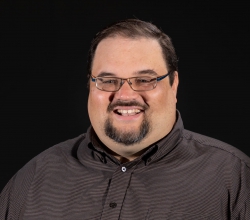 Latest posts by Matthew Orwat
(see all)