Normally, you will have one of four answers:  "yes", "no", "I don't know" or "what are super bugs?"  The answer to the last one is an insect or other pest that has become resistant to chemical treatments through either natural selection (genetics) or an adaptive behavioral trait.
The next question is do you treat insect or pest problems at home with a purchased EPA registered chemical (one purchased from the nursery or other retailer)?  If you answered yes, then the next question is how many times in a row do you apply the same chemical?  If you only use one chemical until the product is used up, then you might be creating super bugs.  Do you ever alternate chemicals and if you answer yes, do you understand chemical Modes of Action (how the pesticide kills the pest)?  If you do not, then chances are the rotating chemicals might act in the same way.  Thus, you are creating super bugs because in essence you are applying the same chemical with different labels.
One of the first ways to reduce creating super bugs is to practice Integrated Pest Management (IPM).  The very last step of an IPM philosophy is chemical control. You should choose the least toxic (chemical strength is categorized by signal words on the label:  caution, warning, and danger) and most selective product.  A chemical label advertising it kills many pests is an example of a non-selective chemical.  You want to choose a chemical that kills your pest or only a few others.  In Extension education, you will always hear the phrase "The label is the law."  To correctly purchase a chemical, you must first correctly identify the pest and secondly the plant you want to treat.  If you need help from Extension for either of these, please contact us.  Before purchasing the chemical, always read the whole label.  You can find the label information online in larger print versus reading the small print on the container.
You now have the correct chemical to treat your pest.  Wear the recommended personal protective equipment (PPE) and apply according to directions.  If your situation is normal, the problem is not completely solved after one treatment.  You might apply a second or third time and yet you still have a pest problem.  The diagram explains why you still have pests or more accurately super bugs.
Now the last question is how do we really solve the problem given that chemicals are still the only treatment option?  A bit more work will greatly help the situation.  You need to download the Insecticide Resistance Action Committee (IRAC) guide and find the active ingredient on your chemical label (http://edis.ifas.ufl.edu/pi121 or https://irac-online.org/modes-of-action/ and select the pdf).  If you are like me, you can just download the IRAC MoA smartphone app and type in the active ingredient; otherwise, Appendix 5 in the pdf has a quick reference guide.  Either way, you will know the Group and/or Subgroup.  A lot of commonly purchased residential chemicals fall within 1A, 1B or 3.  The successful treatment option is to select chemicals from different group numbers and use them in rotation.  If you start practicing this simple strategy, your treatment should be more successful.  Then when someone asks if you are creating super bugs, your answer will be no.
If you have any questions about rotating your chemical Modes of Action, please contact me or your local county Extension agent.  For more resources on this topic, please read Managing Insecticide and Miticide Resistance in Florida Landscapes by Dr. Nicole Benda and Dr. Adam Dale (https://edis.ifas.ufl.edu/in714).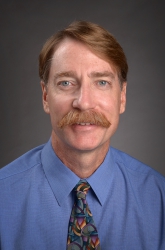 Latest posts by Pat Williams
(see all)