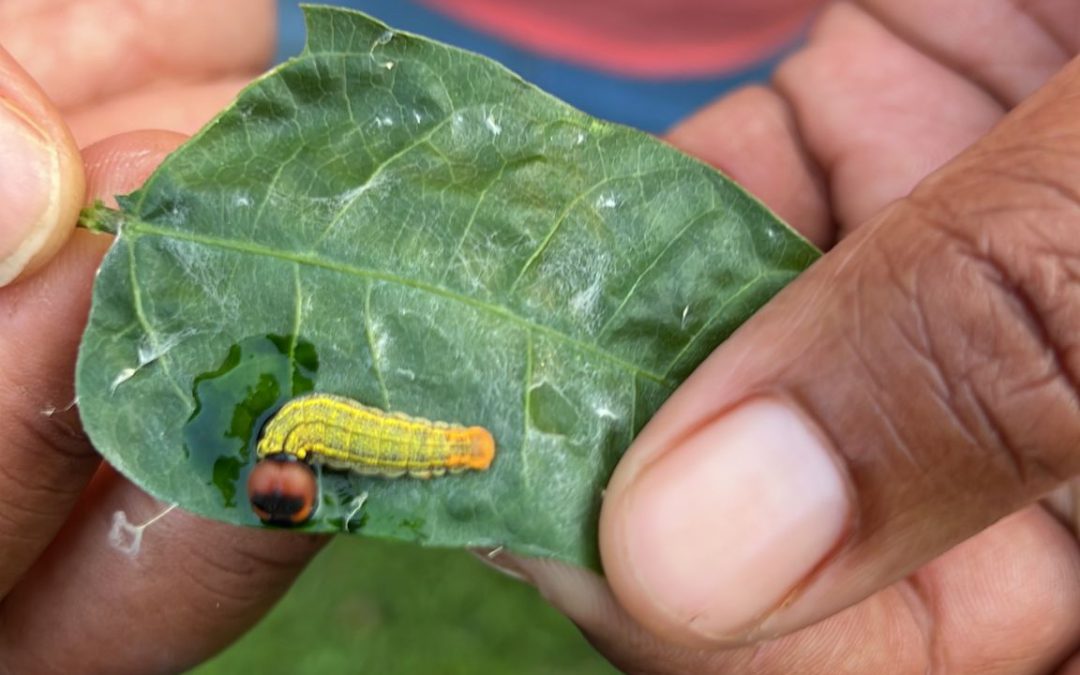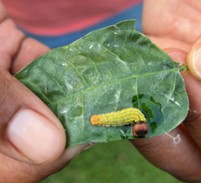 Identifying the Bean Leafroller (Urbanus proteus), also known as the longtail skipper, is crucial for gardeners. Here's how to recognize them: inspect your garden for rolled leaves with irregular edges; if found, gently unroll them to reveal potential bean leafroller larvae. These larvae undergo five distinct growth stages, initially appearing yellowish with a brownish-black head.
Distribution: the bean leaf roller is commonly found in residential gardens and is widespread across Florida and other regions. It becomes a late summer nuisance pest, primarily affecting leguminous plants such as cowpeas, lima beans, peas, snap beans, and soybeans. However, it's worth noting that this insect also inhabits other plants like wisteria, tick trefoil, butterfly pea, and hog peanut. Being able to identify and manage this pest is essential for protecting your garden's productivity and ensuring the health of your plants.
Lifecycle: The bean leafroller undergoes a lifecycle that spans approximately 30 days. While it reproduces year-round in southern Florida, its presence in northern Florida is more sporadic until June. As the season progresses, it becomes more abundant, typically peaking in September to October. The adult bean leafroller is relatively large, boasting a wingspan of approximately 50 mm, with its distinguishing feature being the elongated hind wings, resembling a tail. The eggs, which are laid either individually or in clusters of two to six, initially appear white and gradually transition to a yellow color over time.
Inspect Your Plants: The larvae of these leafrollers are defoliators, consuming only the leaf tissue of leguminous plants. They create a distinctive shelter by cutting a small triangular portion at the leaf's edge, folding it over, and residing within this concealed space. This behavior evolves as the larvae progress through different developmental stages including the pupal stage. Monitoring your plants for these characteristic signs of leaf damage is crucial for early detection and management of the bean leafroller, helping protect your garden's health and productivity.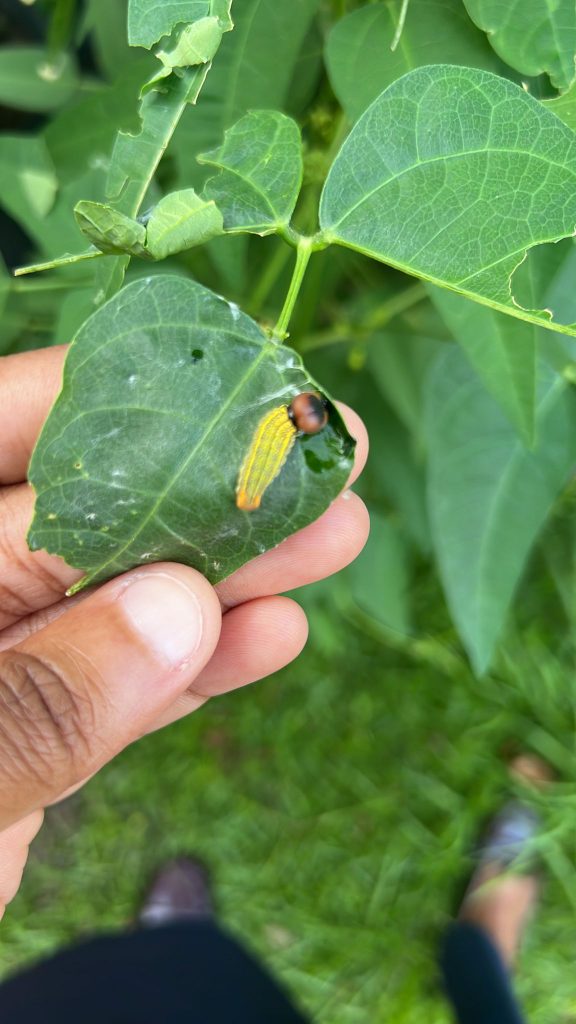 Safeguarding Your Plants: Insecticides can be quite effective for control or suppression, particularly in the later parts of the season. Additionally, employing biological control agents is a viable option. Predatory behavior has been observed in various studies that have been conducted.
For more information visit. Bean leafroller – Urbanus proteus (Linnaeus) (ufl.edu)