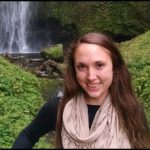 By Tiffany Torres
Tiffany Torres is the Family Nutrition Program Northwest District Food Systems Specialist with UF/IFAS Extension.
With the cooler months of fall upon us, school gardens across the Panhandle are beginning to awaken from their summer slumber. Soon, students and teachers will begin to replenish the soil, plant their seeds, and dive into an engaging edible education experience.
For these schools and communities, gardens are much more than just a few beds of carrots. School gardens serve as outdoor classrooms, bringing academic concepts to life in new and exciting ways, while also encouraging environmental stewardship. In addition, school gardens can expose students to lifelong healthy eating habits by inspiring them to try new fruits and vegetables. In time, the school garden can become a facet of school culture and pride, ultimately reinforcing an overall healthier school food environment for students, teachers, parents, and the broader community.
To help support teachers and other school garden stakeholders on this journey, specialists at the University of Florida IFAS Extension Family Nutrition Program developed a seasonal school and community garden training. The "Garden Educator Training Series" provides teachers and volunteers with tools for improving school garden education, enjoyment, and long-term outcomes. This monthly education and networking opportunity welcomes teachers who want to start and sustain school gardens, college students who want to volunteer with local gardening projects, and other garden enthusiasts, such as Master Gardeners, who want to lend their time to ensure the success of school and community gardens.
Each session includes three engaging components: 1) seasonally relevant, hands-on gardening skills; 2) curriculum and education connections; and 3) community organizing strategies to build team commitments. Sessions also include an opportunity to share successes and challenges amongst fellow attendees, resulting in a stronger school and community garden network. Each garden project leader will build a "Living History Binder," which they will fill with resources throughout the series and use with their team to help organize their garden projects.
Through the Garden Educator Training Series, it is our hope that everyone involved will gain tangible and valuable skills to launch or improve their school or community garden projects. The program will give educators the tools necessary to design their gardens to be outdoor classrooms; promote health and wellness through gardening; facilitate community engagement; and teach students valuable life skills such as teamwork, cooperation, focus, and patience –  inspiring the next generation of "garden leaders, not just garden weeders."
Interested in participating in the Garden Educator Training Series? The Series is free of charge, and will take place at the Leon County Extension Office (615 Paul Russell Rd, Tallahassee, FL). Fall sessions are 4:30 to 6:30 p.m. on September 14th, October 12th, November 9th, and November 30th. To register, visit the UF/IFAS Leon County Eventbrite website (https://leongetsfall2017.eventbrite.com).
For further information, please contact the UF/IFAS Extension Office at Leon County by calling (850) 606-5200.