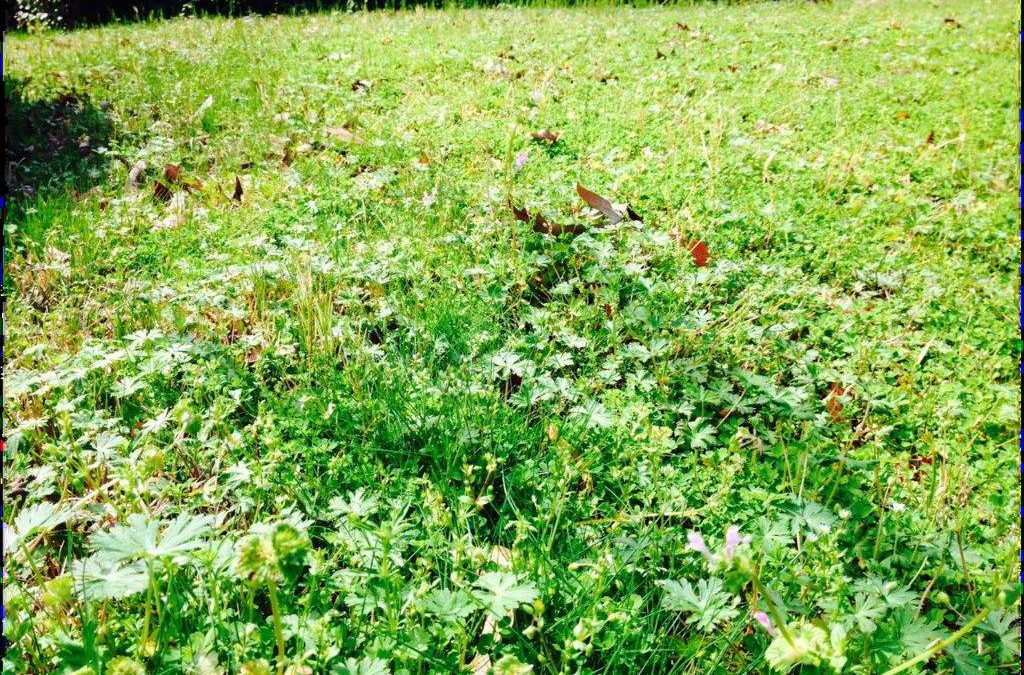 Weeds are basically unwanted plants or plants growing out of place. Proper identification and some understanding of how and why weeds are present in a lawn are important when selecting the best management tactics. All turf weeds can be grouped into one of three life cycles: annual, biennial, or perennial.
Annual: Produces seeds during one season only
Biennial: Produces seeds during two back-to-back seasons
Perennial: Produces seeds over many seasons
Knowing the types of weed previously present in an area also can help one to be better prepared and what control measures to employ in the future.
Weeds may appear in multiple categories, either broadleaf, grass, or Sedges/rushes.
Broadleaves, or dicotyledonous plants, have two cotyledons (seed leaves) when the weed seed germinates.
Appearance: Broad, flat leaves with net-like veins and usually have showy flowers.
Common types: Clover, ground ivy, dandelions, chickweed, plantain, henbit, beggarweed.
Grasses are monocotyledonous plants that have only one cotyledon, or seed leaf, present when seedlings emerge from the soil.
Appearance: Narrow leaves with parallel veins in their true leaves. Hollow rounded stems.
Common types: crabgrass, goosegrass, crowfoot grass, bull grass, annual bluegrass, alexander grass, cogon grass, torpedo grass, and smut grass.
Sedges/rushes. Both favor a moist habitat. Appearance: triangular-shaped, solid stems, while rush stems are round and solid.
Common types: yellow and purple nutsedge and, to some degree, globe, Texas, annual, and water sedge.
One of the first steps in managing weeds is to have a healthy dense lawn/ turf to provide shade that prevents seed germination. Having a healthy lawn depends on turf species selected – making sure you put the right plant and right place. Other factors that influence a heathy turf and a reduced amount of weeds include proper cultural control, fertilizing regularly, mowing at the appropriate height, watering deeply, reducing traffic, pest control, and sanitation. If you only have a few bothersome weeds in your lawn, you may be able to dig them up by hand—but if your lawn is overrun with weeds, you may need to start from scratch. If you decide to start from the beginning, you have a choice ahead of you. Do you want to lay down seed or sod? There are pros and cons to each.
Seed
Pros: Less expensive, more variety
Cons: Takes longer to germinate, can only lay at certain times of year depending on grass type
Sod
Pros: Instant grass, can lay any time of year, requires little maintenance
Cons: More costly, less variety in grass can mean less healthy lawn overall
To prepare the soil after either method, make sure you till it down to roughly 6 to 8 inches.
Supporting information for this article can be found in the UF/IFAS EDIS publications (Weed management for Florida lawns) https://edis.ifas.ufl.edu/publication/EP141 or contact your local Extension Office!