Soon, two important ecological surveys will begin in Gulf County, concerning both diamondback terrapins and mangroves.
Florida is home to five subspecies of diamondback terrapin, three of which occur exclusively in Florida. Diamondback terrapins live in coastal marshes, tidal creeks, mangroves, and other brackish or estuarine habitats.  However, the diamondback terrapin is currently listed as a Species of Greatest Conservation Need (SGCN).
Diamondback terrapin populations, unfortunately, are nationally in decline. Human activities, such as pollution, land development and crabbing without by-catch reduction devices are often reasons for the decline, but decades ago they were almost hunted to extinction for their tasty meat. The recent decline has raised concern of not only federal agencies, but also organizations and community groups on the state and local levels. Diamondback Terrapin range is thought to have once been all of coastal Florida, including the Keys.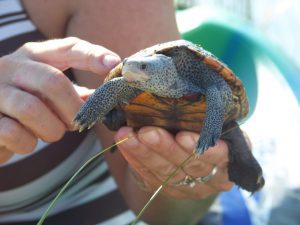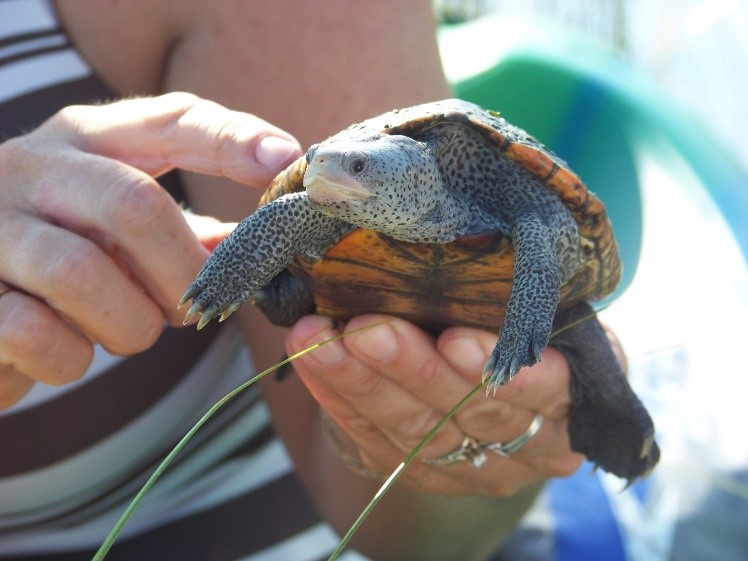 Figure 1: Diamondback Terrapin.
Credit: Rick O'Connor, UF/IFAS Extension & Florida Sea Grant, Escambia County.
Mangroves, a shoreline plant species of south Florida, are migrating north and are now being found in the Panhandle. Both red and black mangroves have been found in St. Joseph Bay. Mangroves establishment could be an important key to a healthy bay ecosystem, as a factor in shoreline restoration and critical aquatic life habitat.
Currently there is a significant data gap for both diamondback terrapin and mangrove populations. Therefore, there is a great need to conduct assessments to learn more about their geographic distribution.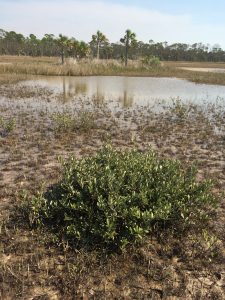 Figure 2. Black Mangrove in St. Joseph Bay.
Credit: Ray Bodrey, UF/IFAS Extension & Florida Sea Grant, Gulf County.
The Forgotten Coast Sea Turtle Center is partnering with UF/IFAS Extension & Florida Sea Grant to assist in surveying and monitoring diamondback terrapins and mangroves in St. Joseph Bay, and we need your help! UF/IFAS Extension & Florida Sea Grant Agent's Rick O'Connor and Ray Bodrey are providing a training workshop for volunteers and coordinating surveys for St. Joseph Bay. Terrapin surveys require visiting an estuarine location where terrapin nesting sites and mangrove plants are highly probable. Volunteers will visit their assigned locations at least once a week during the months of May and June and complete data sheets for each trip. Each survey takes about two hours, and some locations may require a kayak to reach.
If you are interested in volunteering for these important projects, we will hold a training session on Monday, April 22nd at 1:00 p.m. ET at the Forgotten Coast Sea Turtle Center (located at 1001 10th Street, Port St. Joe).
For more information, please contact:
Ray Bodrey, UF/IFAS Extension Gulf County, Extension Director
rbodrey@ufl.edu
(850) 639-3200
UF/IFAS Extension is an Equal Opportunity Institution.
Latest posts by Ray Bodrey
(see all)