Summertime always makes me think of the supermarket. At least one time each of the past few summers, I clearly remember being at the supermarket during a rainstorm and watching the water wash over the parking lot, talking with all the other people debating whether to run to their car with a buggy full of food. Supermarkets, home goods stores, medical facilities, libraries, and shopping centers all provide important services that we depend on for our everyday life, but their development has altered the natural processes that control the movement of water from the landscape to creeks and ultimately to the bays and bayous around us (collectively referred to as receiving waters). Concrete, asphalt, and building roof surfaces are impervious, meaning that water cannot pass through them. As a result, more water washes off the rooftops, parking lots, driveways, and roads than before the area was developed. Less water sinks into the ground to move slowly toward receiving waters and to recharge aquifers. More impervious surface leads to more runoff to receiving waters, resulting in greater erosion and higher levels of pollutants like nitrogen, phosphorus, and silt in these waterways. These extra pollutants from the landscape and from eroding stream banks have harmful effects many types of organisms that call these waterways home.
New development in Florida is required to include features that "treat" a fraction of the surface water that runs off impervious surfaces before flowing into receiving waters. Treating surface water runoff means holding it back and preventing it from running quickly off the developed landscape; as it is held back, some pollutants may settle out or be consumed by plants. Treatment is commonly accomplished through features like dry retention basins or wet detention ponds, where water is stored and then slowly moves through soil pathways toward receiving waters. These features are common parts of our developed landscape: the big pond behind the supermarket or in front of the new truck stop, or the grassy pit next to the gas station. While these satisfy regulations, they occupy a considerable amount of land, typically are aesthetically lacking, and may not actually reduce pollutant runoff or stormwater volume as intended. They also can be neglected and become a nuisance in the landscape.
Nature-based stormwater infrastructure projects can play an important role in protecting communities in northwest Florida from the effects of heavy rainfall that occurs periodically in the region. Nature-based stormwater projects are designed primarily to incorporate the natural processes of infiltration that occur in undeveloped areas in the developed landscape, treating stormwater by reducing volumes of surface runoff and concentrations of pollution that could otherwise flow directly into receiving waters. Depending on their design, these features can also provide aesthetic enhancements that can increase the value of properties and the overall wellbeing of the communities where they are implemented. When used in coordination, nature-based projects such as roadside treatment swales, bioretention cells, rain gardens, green roofs, and porous pavement can provide similar levels of stormwater treatment as dry retention basins and detention ponds while also enhancing the aesthetic, recreational, or functional potential of the landscape.
Local government and extension staff across northwest Florida are working to introduce more nature-based stormwater projects into the panhandle landscape. To learn more about recent demonstration projects that have been implemented in our region, visit the WebGIS project https://arcg.is/1SWXTm0.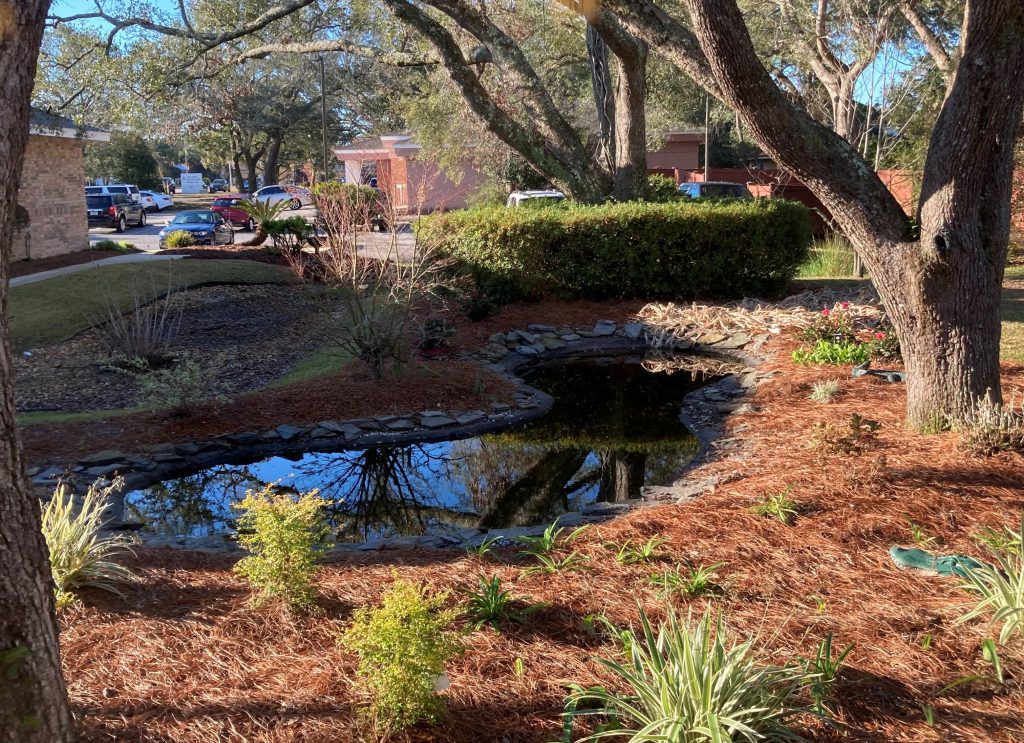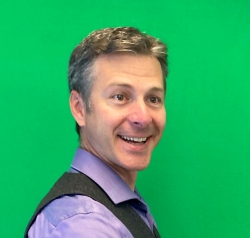 Latest posts by Matt Deitch
(see all)