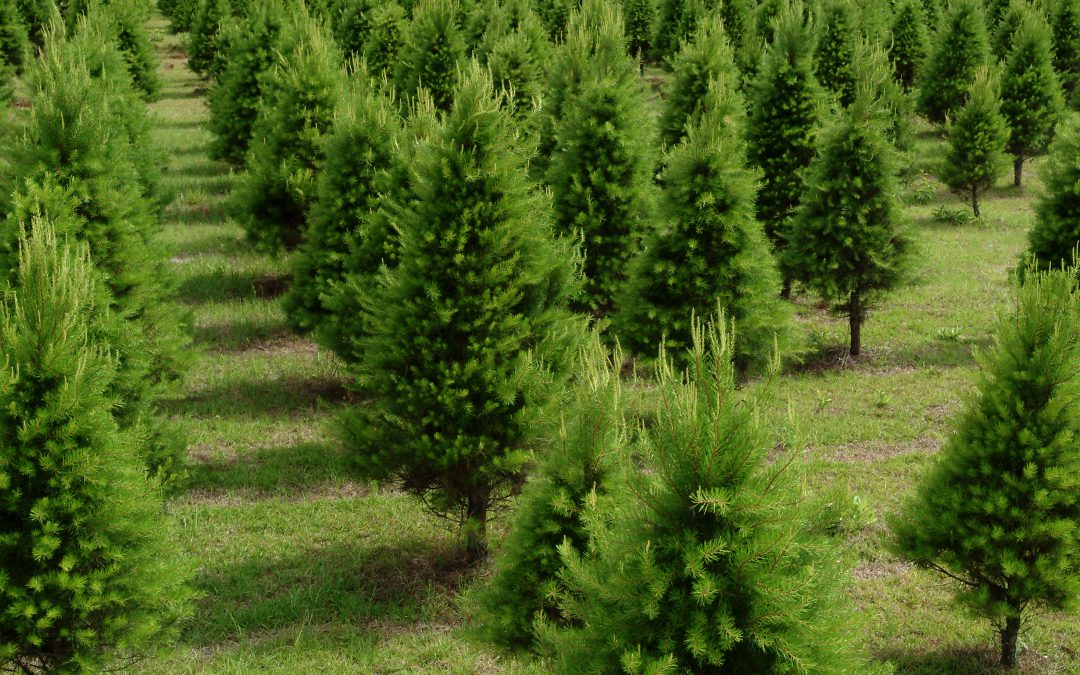 This Holiday season stay real and go local with a fresh locally grown tree. It may come as a surprise to many, but Florida has thriving local Christmas tree farms around the state. Just because Florida is a warm climate in the deep south does not mean Christmas trees are not grown here. Even though Florida is known for palms and citrus, Christmas trees are produced here. While the varieties of trees grown may not be the fir and spruce so often associated with a live tree; the Christmas tree varieties available are excellent trees for your Holiday decorating. Many of the varieties grown are native and have been used by locals going back to Florida's early settlements. They also offer the experience of going to a farm directly to pick out and cut your perfect tree. It does not get any fresher than that, and the experience of going to a local farm is definitely a highlight of the season. It takes a large amount of care, trimming, and shaping over years to produce the 4 to 8 ft. trees that are popular in many homes. Farmers work year-round to bring a great product and Holiday experience to their local communities and beyond.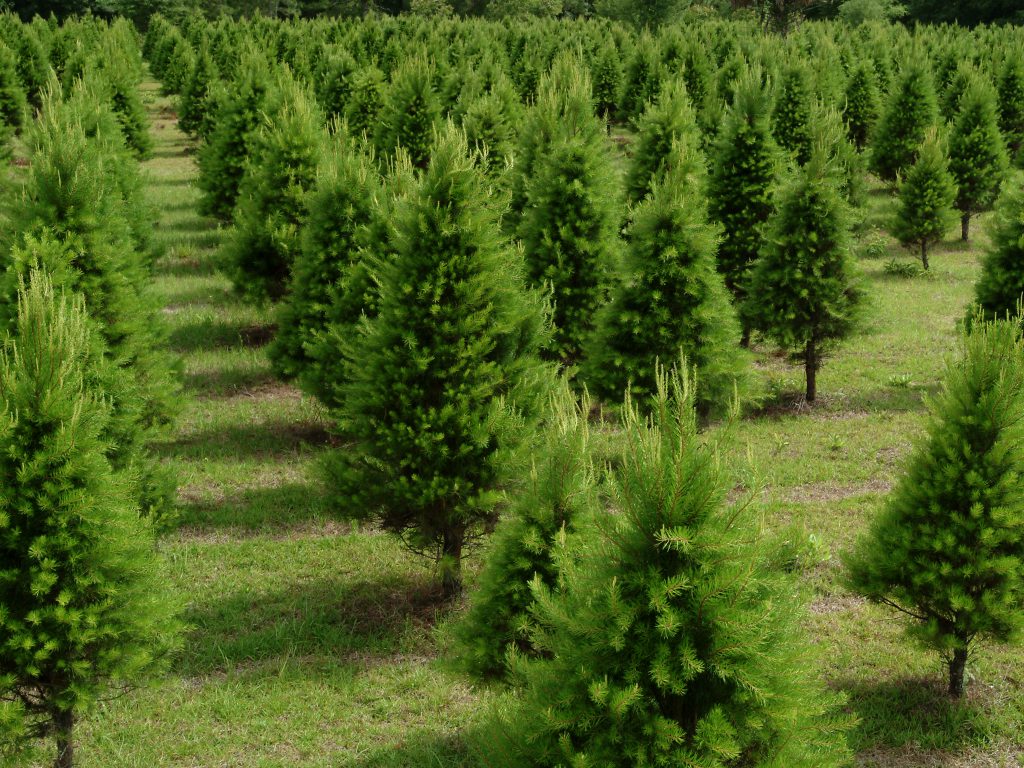 The Florida Christmas Tree Association, a statewide network of Christmas tree growers, maintains a farm list you can use to find local tree farms (Florida Christmas Tree Association (flchristmastrees.com). The Florida Department of Agriculture and Consumer Services also maintains an interactive map of local tree farms which you can access at the Christmas Tree Farms in Florida- Christmas Tree Farms in Florida – Florida Department of Agriculture & Consumer Services (fdacs.gov). With several tree farms across the Panhandle, make a drive out to a farm convenient for you and hand pick your tree. Be sure to pack some gloves, a saw, and maybe a holiday picnic. It is a good idea to check the weather and call the farm before you go to determine what activities, hours, and other amenities they may have.
Once you get out to a Christmas tree farm, you will need to find that perfect tree. Here are some tips and info to make your search easier.
First and foremost, measure the space you are going to put the tree in to determine what size tree you will be looking for. Having more tree than you have space and height is sure to be a difficult struggle when you get the tree home. Next, determine what tree species you prefer. At Florida Christmas tree farms you are likely to find the following types of trees:
Eastern Red-Cedar- This is a handsome native tree that has long been used for traditional Christmas trees. It has a good form and excellent fragrance, with bright green foliage and lighter branches. These trees do well with lighter ornaments but will hold some larger ornaments.
Sand Pine- This is a native pine that grows well here and can be pruned to make a great Christmas tree. They have stiff branches and fairly short needles which work well for larger ornaments. They have an excellent pine scent as well.
Virginia Pine- This species is similar and related to sand pine, but its native range is further north. It is the mainstay of southern Christmas tree farms across the southeast. It has nice foliage, stout branches for large ornaments, and the outstanding pine scent many people love.
Leyland cypress- This tree is a hybrid between Monterey cypress and Alaska cedar and is very fast growing. It is popular as a Christmas tree and has handsome sprays of foliage that are deep green. The branches are light and soft, which makes it easy to decorate but can be a challenge for heavy ornaments. They have a nice light scent, which can be good for those that are more sensitive to strong evergreens.
Arizona Cypress- This is a heat and drought tolerant tree that has become more popular with growers in recent years. It is somewhat like both red-cedar and Leyland cypress, but it often has a unique blue green color. The branches are lighter and tend to do better with lighter ornaments.
Based on the information for the common trees grown in our area, pick a tree that suits you. There is certainly one for all needs, and the best part is you can look the trees over well at a farm.
Once you find your ideal tree it is time to cut and get it home. Once you have it home keeping it fresh and green all season long requires some care. It is important to make sure your tree always has water and does not go dry. Once a tree dries out it will stop taking up water and start to lose needles.  Get the tree in water as soon as you can, then check and add water daily. Be sure that the water level is deep enough in the stand that the cut surface is submerged. A well-watered tree will stay fresh and supple throughout the Holidays. Be sure to keep your tree away from major heat sources for safety and to slow the drying process.
By selecting a real tree from a Florida tree farm, you will be reducing your environmental footprint as well. Real trees are a renewable resource and each year a tree farm plants several trees to replace each tree harvested. When you factor in getting a tree from a local Florida Christmas tree farm reduces fuel and emissions from transportation; your locally grown tree just got more environmentally friendly. Once the season is over you can recycle or reuse your Christmas tree in multiple ways. Use them in soil stabilization projects, erosion control, or in a pond as a fish aggregator. They can also be turned into mulch to be used in the landscape. Check in your local area to see what pickup and drop off options are available for your tree after the season is over.
Enjoy the Holidays this year and all the benefits that come from a fresh cut tree. Buying from a local tree farm supports local agriculture and your local community, and the experience builds memories and connections. The tree may only last the season, but the memories and experiences will last a lifetime.  Whether you start a new tradition or continue an old one, the product and experience offered by a real Christmas tree from a Florida tree farm is a great addition to your Holiday Season.