Stinkbugs and their relatives are not always problematic in the flower or vegetable garden, but when they become so, they can suck the life out of our fruits and vegetables, create ugly abrasions, and destroy flowers such as roses.
What is a Stink Bug?
The stink bug (Pentatomidae family) is a major garden pest of a variety of fruits and vegetables including squash, peppers, tomatoes, peaches, plums, pecans and a variety of other edibles. They are known as a "piercing and sucking" insect because that's the way they feed, by using their mouth, or proboscis, just like a needle to pierce the fruit and suck out the juices. This feeding leaves a damaged area of the fruit which may develop discoloration, rot or fungal disease and render the fruit unsaleable or inedible.
Who are "their relatives"
The leaf footed bug, Leptoglossus phyllopus (L), is a relative of the stinkbug and feeds in the same way, has a similar lifecycle and causes similar damage. They are usually slightly larger and have "leaf like" appendages on their legs which are their namesake.
What is their lifecycle?
In Florida, overwintering adult stink bugs will place a clutch, or tight group of eggs, on a host plant early in the growing season. If their preferred plant is not available, they use a variety of weeds and grasses to lay eggs upon and provide food for their young.  After eggs hatch, they go through several nymph stages before they finally reach the adult stage.  Stink bugs have multiple generations in a year, often four to five. They readily move to find preferable food sources and might appear in a garden without warning to feed and cause destruction.
How are they best controlled?
First of all, many stink bugs use weeds as host plants to gather and feed upon, so controlling weedy plants around vegetable and fruit gardens might limit their numbers. If stink bugs are a major problem, planting trap crops, such as sunflowers, is beneficial. Stink bugs prefer to feed on sunflowers more than some other vegetables. This situation can be used to the gardener's advantage by mechanically killing or spraying stink bugs on trap crops while avoiding treating food crops with pesticides.  More information on trap cropping can be found here.
Additionally, stink bug traps are available. These mechanically trap stink bugs, thus reducing their numbers in the garden, but need to be monitored and serviced regularly. Several species of parasitic Tachinid flies are also predators of stink bugs. These flies lay their eggs on adult stink bugs. The fly larva use the bug as a buffet, slowly killing the bug.
Stink bugs are difficult to control with insecticides, but some measure of control can be achieved at their nymph stage with various approved fruit and vegetable insecticides containing pyrethrins. These products are readily available at local garden centers and feed & seed stores.
For more information, please check out the following resources: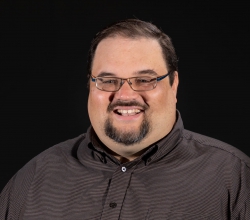 Latest posts by Matthew Orwat
(see all)