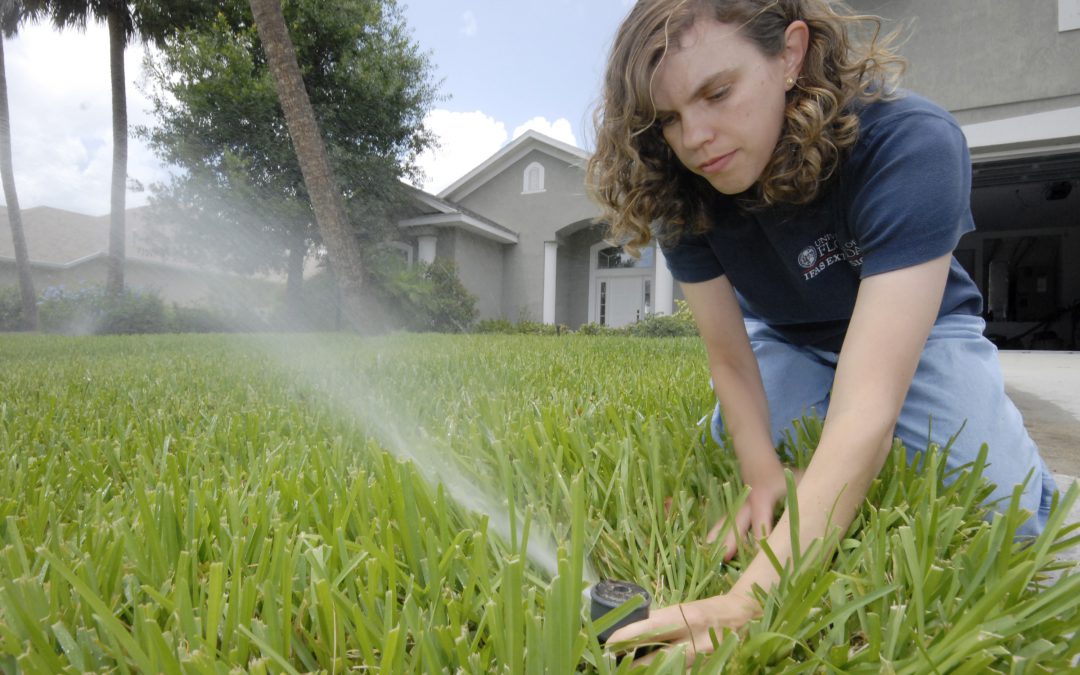 With our warm weather, many homeowners are looking to create a beautiful lawn for the year. There are so many products in the home improvement stores and nurseries that promise to make your lawn into a green paradise. What to choose?
UF/IFAS Extension provides advice based on scientific research. This is what the science says:
Wait to apply lawn fertilizer in north Florida until mid-April. Lawn grasses don't have sufficient root growth and capabilities to use the fertilizer until then. Applying fertilizer earlier in February and March feeds the winter weeds or is lost to leaching down into the soil below the grass roots. Here's more detail on fertilizing your lawn.
Weed and feed products are not recommended. Instead, spot treat weeds when they are small before they mature and set seed. Consult our Weed Management Guide.
Preemergence herbicide, if applied correctly, can cut down on the weeds. Apply in late February or first of March for summer weeds and October 1 for winter weeds. Now in late March – Early April is still a good time to use a preemergence herbicide for those weeds that have not yet sprouted. It is crucial to apply the product correctly, following all label directions. Measure your lawn and make sure the right amount of product is applied. This is a convenient way to measure your lawn from your armchair.
Sharpen your mower blades! A clean cut on the grass blade cuts down on lawn stress and diseases setting in.
Water efficiently. We see more damage to lawns from overwatering than underwatering. Overwatering leads to increased weeds, disease, insect pests and weakens grass roots. Lawns need ½" to ¾" of water and this will tell you how to determine when to water. The root system is healthier and stronger when watered deeply only when it needs it. Learn how long it takes your sprinkler system to deliver that amount.
The University of Florida provides more advice and information at: