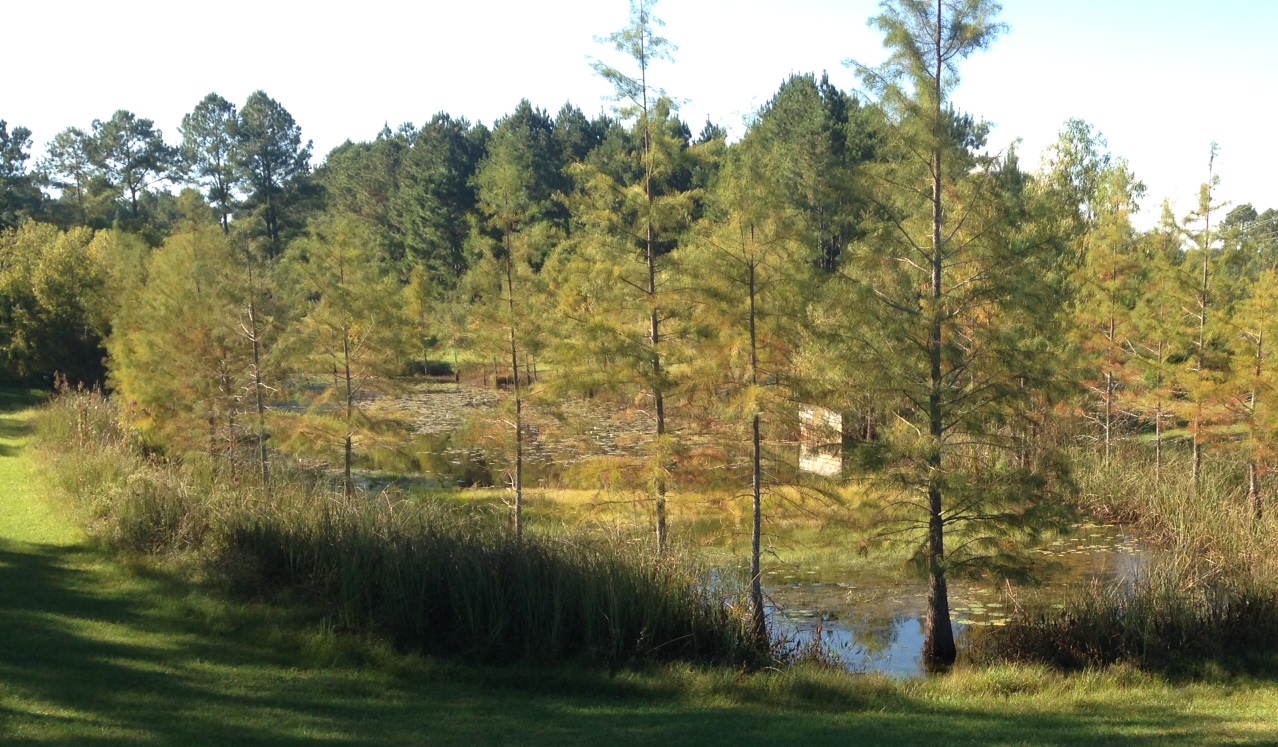 Do you enjoy watching a variety of birds and butterflies in your landscape?  Have you ever watched squirrels get into the birdfeeder?  Children may learn about wildlife by watching through a window.  Food, water, cover, and space are four essential elements that will create the best habitat for wildlife.  Food could be as simple as adding feeders to attract birds to your yard but having a habitat that sustains them is important.  Florida wildlife and Florida native plants evolved together and are often interdependent.  It is a must to understand what sustains the species you are wanting to attract to your area.  Different species prefer different food/plants.  Insects also provide birds a food source for their young.
Water can be bird baths, man-made ponds, and natural bodies of water such as streams, lakes, ponds on your property.  When relying on a bird bath for your water supply make sure the water is fresh and clean.  Shallow water (1-1.5 inches) is better than deep (over 3 inches).  Birds like sloping sides and a textured surface; they prefer to walk into water rather than dive in headfirst.  Place the bath 5 to 10 feet from a protective cover like shrubs or trees.  This needs to be close enough for the birds to be able to reach safety if there is danger from predators.  A small outpost for birds to land on near the bath can help them check for predators before heading to the bath.
Cover will provide a place to raise young and should have vertical layers for animals to use for safety, shelter, and nests.  Examples of cover that could be added to the landscape are snags that give food for woodpeckers and nesting perches.  Or build your own nesting boxes that are species specific for owls, bees, and bats.  All bats eat insects and substantially reduce the number of nocturnal insects in a neighborhood.
Lastly it is important to think of your space.  Create large patches of good habitat that span several landscapes or consider working with your neighbors to link the backyard habitats and create a larger area.  It is all about the "Right Plant, Right Place" concept and understanding the area you are working with and the possibilities.  When you go into the last step of planting and attracting wildlife have a plan and know what you would like to attract.  Do your research on what you will need for that wildlife and use your resources, ask your local extension agent for ideas and suggestions!
Many plants in our native landscape provide much of what attracts wildlife and provides them with at least one of the four essential elements.  The article "Planting for Wildlife Habitat!" will give you some ideas of plants and trees that do well in the North Florida area and will help to attract the wildlife you desire!