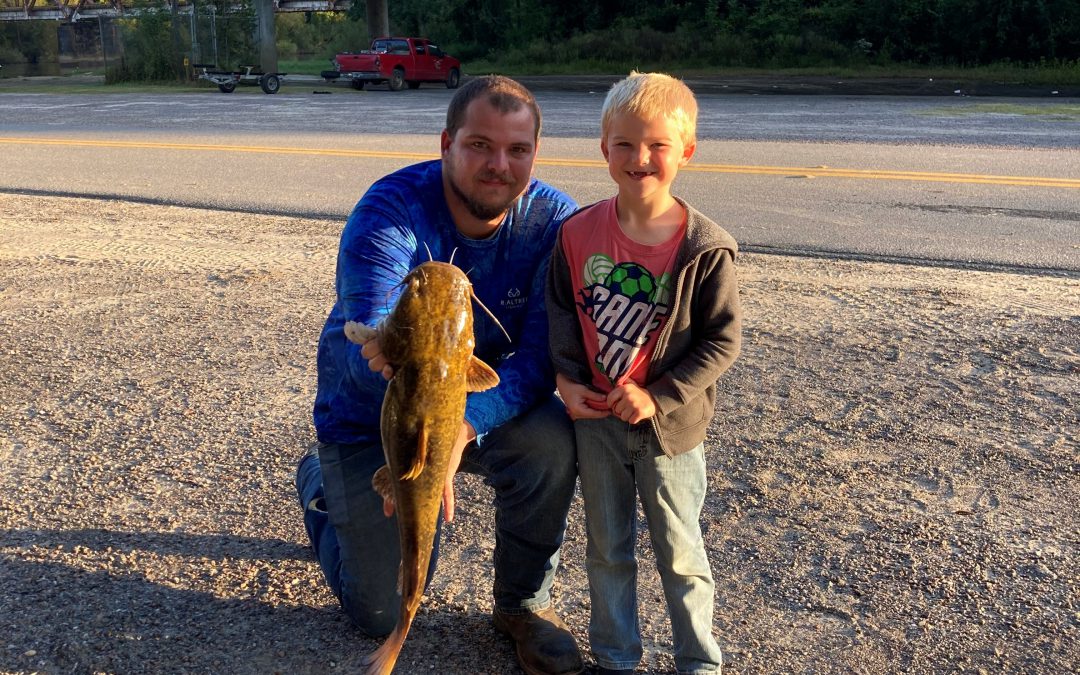 The Bad Cat Classic will be hosted on August 27, 2022 by the Holmes County by UF/IFAS Extension Holmes County. The Bad Cat Classic is a bream and catfishing tournament with the mission to get youth on the water, spending time with positive adult mentors, while learning about the natural resources in our county. Fishing will take place in the Choctawhatchee River, with the team meetings/headquarters being at the Caryville Boat Landing.
All kids 16 years of age or younger who fish in the tournament will be entered in a drawing for a Florida Lifetime Fishing License. This is sponsored by Holmes County Sherriff John Tate, Sam Bailey- Holmes County Clerk of Courts and First Federal Bank of Bonifay. The lifetime hunting license giveaway is a part of the Conservation for Generations Program that works teach kids about natural resource conservation through recreationally actives and gifts lifetime hunting/fishing licenses in memory of Randy Adams. To learn how you can contribute to this effort reach out to Kalyn Waters at 850-547-1108.
This years tournament will add a bream fishing tournament that will start on Saturday morning. Following will be the overnight catfishing tournament.
All the details for the tournament details and rules go to: Bad Cat Classic
This event is a part of a program that offers a series of outdoor recreation events with the dual purpose of getting youth involved natural resource management and encouraging adults to spend time with youth in the outdoors. Revenue enhancement that is generated from these events is used to purchase lifetime hunting license for youth in the county as a scholarship program that promotes natural resources conversation and involvement.
For information call Kalyn Waters at 850-547-1108 and follow Panhandle Outdoor Connection for details on the Bad Cat Classic and other programs coming up.