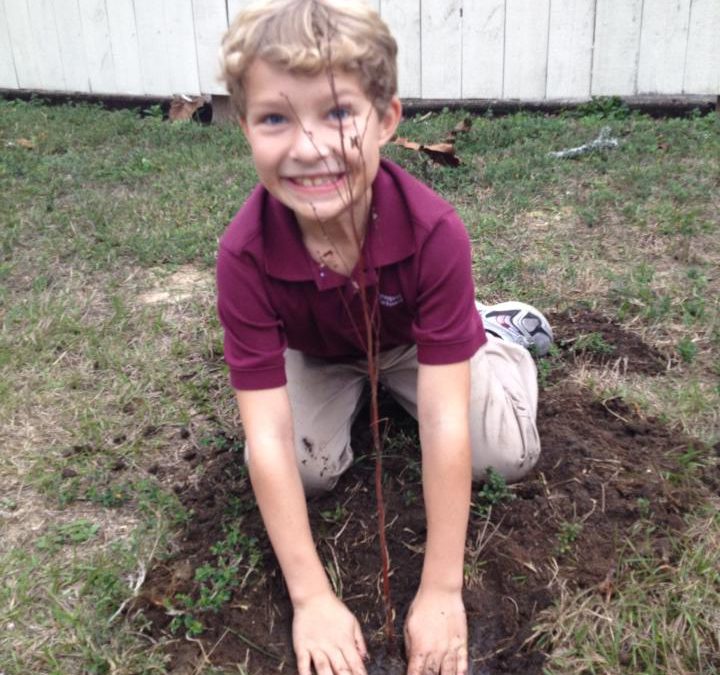 While many people think of planting trees in the spring, autumn and winter are ideal for these activities in Florida.  The cooler weather means most trees are no longer actively growing and producing new leaves and fruit, so there are fewer demands on a newly planted tree to start "working" right away.  The dormant winter season allows the trees to acclimate to their new environment and begin developing sturdy root systems.
However, a newly planted tree is only as valuable as the care it's given when planted.  To ensure a successful tree, important steps to follow include proper placement, planting depth, mulching, and watering.
Before digging, look up and around to make sure there are no overhead or underground obstacles within the reaches of the tree's mature height or root system.  When digging the planting hole, make sure the hole is 2-3 times as wide as the root ball.  When planted, the topmost root flare (where the roots join the trunk) should be just above the surface of the adjacent landscape.  It is not necessary to fertilize a newly planted tree.  Use mulch to retain moisture in the soil, but do not place it against the tree's trunk. Finally, water the tree daily, saturating the root ball, for 1-2 weeks then weekly for a year.
For more information on planting trees and good varieties of trees for Florida, visit this excellent resource from UF. As always, one should strive to plant the right tree in the right place.  For those who live in suburban or urban areas, considerations like tree size, leaf shed, and water requirements are big concerns.  For more information on size evaluation and plant selection, please visit this link from the UF Horticulture department.