We hope you were able to join us for Gardening in the Panhandle LIVE! Butterfly Gardening on July 9th to learn about attracting butterflies to your Florida gardens. As promised, we have compiled a list of butterfly resources that we talked about during the webinar and a few extra that we didn't have time to cover.
If you were not able to join us live, you can still watch the videos on Facebook or YouTube
Click on the topic of interest for links to resources:
Don't forget to tune in for our next Gardening in the Panhandle LIVE! on July 23rd for Prepping for the Fall Garden. Register for that webinar on Zoom or Follow our Facebook Event for updates.
For a full list of upcoming webinars visit Gardening in the Panhandle: LIVE!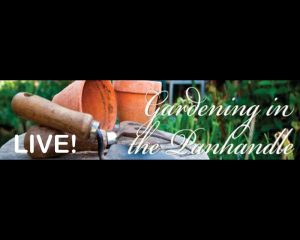 Latest posts by Julie McConnell
(see all)